The Weeknd Reached First #1 on Billboard Hot 100 Chart
|
The Weeknd is truly unstoppable… He just recently topped Billboard's Hot 100 with 'Can't Feel My Face', for the first time. It was a big month for The Weeknd, as the Hot 100 Music Festival headliner scores his first No. 1 on the Billboard Hot 100 with 'Can't Feel My Face', which rises 2-1. The song dethroned OMI's 'Cheerleader' after four weeks at No. 1.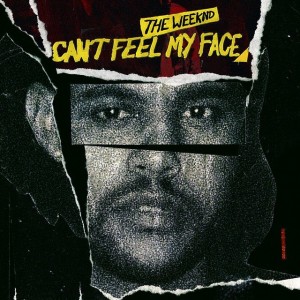 The Weeknd's 'Face', released on XO/Republic Records, topped the Hot 100 after spending three weeks waiting at No. 2. It became the 1,045th No. 1 in the history of the chart, which began on Aug. 4, 1958. As on the Hot 100, 'Face' took over at No. 1 on the Radio Songs chart (2-1), up by 5 percent to 152 million audience impressions, according to Nielsen Music. Despite the July 28 premiere of its official video on Apple Music and its wider release the following day, the track drops 1-2 after a week atop the Digital Songs chart, with 134,000 downloads sold (down 9 percent) in the week ending Aug. 6. It jumps 5-4 on Streaming Songs (15.4 million, up 18 percent), good for the top Streaming Gainer award on the Hot 100.
The Weeknd (born Abel Tesfaye) tallies his first Hot 100 No. 1 after three prior top 10s, all in the past year: 'Love Me Harder', with Ariana Grande, reached No. 7 in November; 'Earned It (Fifty Shades of Grey)' hit No. 3 in May (and No. 1 on Radio Songs); and 'The Hills' rolled to No. 10 three weeks ago.
Both 'Face' and 'The Hills' are from The Weeknd's second studio album, Beauty Behind the Madness, due Aug. 28. The set is due to feature collaborations with Lana Del Rey, Labrinth and Ed Sheeran. 'Face' also leads Billboard's Hot R&B/Hip-Hop Songs chart for a fourth week and adds another No. 1 ranking: it rises 2-1 on the Pop Songs radio airplay chart.

Even with a new leader, turnover atop the Hot 100 in 2015 remains at a record-tying slow pace, as 'Face' is just the fifth song to ascend to No. 1 this year. That equals three other years in which only five songs had also risen to No. 1 from Jan. 1 through charts dated Aug. 22: 1995, 1997 and 2005.
With The Weeknd's ascension, OMI's 'Cheerleader' drops 1-2 on the Hot 100 after four weeks on top. Still, the pop/reggae smash rises 3-2 on Radio Songs (144 million, up 4 percent). It pushes 3-2 on Streaming Songs (16 million, down 1 percent) and descends 2-3 on Digital Songs (129,000 downloads sold, down 13 percent).
The Weeknd's 'Face' wins a tight race over 'Cheerleader' atop the Hot 100, with the former up by 5 percent in overall activity and the latter down by 3 percent.
---
Don't forget to follow our Spotify Playlist: