Novembre (ex-Erlen Meyer) released its debut full-length album
|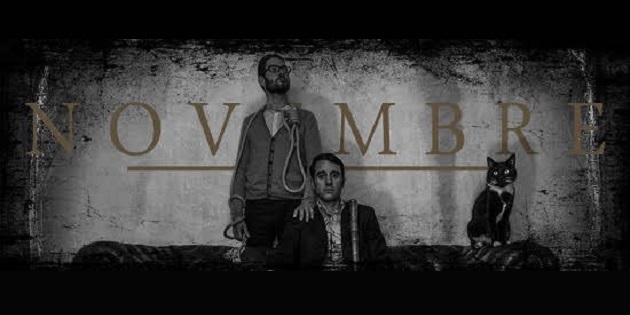 Somewhere between dark slam/hip-hop music, post-hardcore textures, spoken words explorations and black metal, Novembre is a French organic duo born in 2012 and made up of Olivier Lacroix (aka L'Amiral D.) & Jérémie Noël (aka Le Pendu) also involved in the post-metal/sludge outfit Erlen Meyer. Influenced by bands such as Cult of Luna, Portishead, La Rumeur and Casey.
In a few words: Novembre operates in a hybrid style mixing dark atmospheres, hip-hop vibes and post-anything soundscapes, all wrapped in a black atmosphere like thrillers movies/novels.
Their debut-full length record, mixed by Florent Falconnier and mastered by MOBO from Conkrete Studio (Fleshdoll, Gorod, Eryn Non Dae, Lokurah…) is available right now in CD on the band webstore & Digital + Full Streaming on Bandcamp. In other news the first music video by Novembre is currently in the pipe.
---
Don't forget to follow our Spotify Playlist: