Confirmed: Pete Doherty is out of rehab in Thailand
|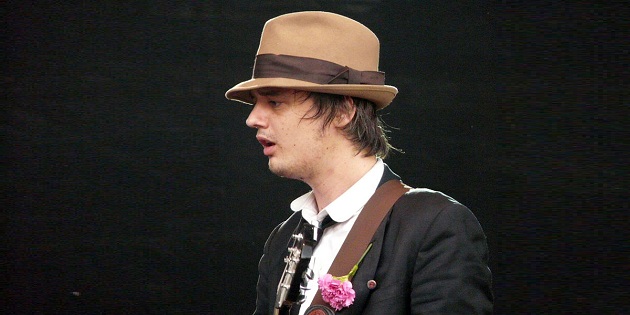 Doherty was in treatment at the Hope Rehab centre for his ongoing heroin addiction. The Daily Mail reports that Pete has left the center now he has won the battle against his addiction and that he is back in the studios with The Libertines.
The project manager of the center, Simon Mott, confirmes that Doherty left after completing the treatment. He also reveals that Pete relapsed twice after he received heroin by mail early December. "He received a lot of fan maile which we searched before handing it over" says Mott. "Sadly, on two occasions, we intercepted drugs we had to destroy. It sickened me that there are such disgusting people out there who would go to such lengths to sabotage his treatment".
Doherty claims that being off drugs has made him more creative "long before drugs, it was music that would raise my spirits or just make me want to live or believe in something. It is a great new drug, being clean. It's not really a drug at all. It's finding myself. Drugs don't make you feel more creative and one of the great things about being clean is that I'll be able to fulfull that side of things, my creativity. I feel as if something inside me has shifted".
Doherty wishes to get guidance from the center when he goes on tour with The Libertines. He is also planning to start a foundation to help others with the treatment at the Hope Rehab center.
His bandmate Carl Barât recently visited Doherty in the center and told NME that the duo has written 5 new songs for the third album of The Libertines. Which is expected to be released later this year since the band has signed a record deal with Virgin EMI.
---
Don't forget to follow our Spotify Playlist: