Thorbjørn Risager & The Black Tornado first European band booked at Mahindra Blues
|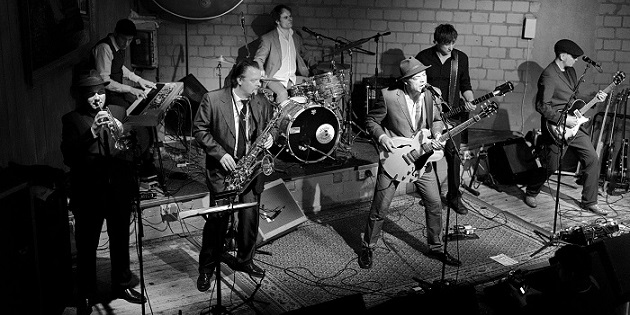 Thorbjørn Risager & The Black Tornado are booked at Asia's biggest blues festival, Mahindra Blues, Feb 2015
And right now they are signing a contract with a booking agency in the US, to coordinate the offers that are starting to come in from US venues.
12 February 2015 the Danisch band will fly from Copenhagen to Mumbai, for a concert at Mahindra Blues Festival, Asia's biggest blues festival. Participating in a jam session with Buddy Guy is included in the contract, and Thorbjørn Risager & The Black Tornado will be the first European band playing at Mahindra Blues since the festival started. This event has presented international Blues legends like Taj Mahal, John Lee Hooker Jr., Tedeschi Trucks, Jimmie Vaughan and Walter Trout and it has been nominated for the 'Keeping the Blues Alive' award by the The Blues Foundation. The band's agent Annika Westman is very proud to have landed this booking, and the band is looking forward to their first concert in Asia with plenty of excitement.
---
Don't forget to follow our Spotify Playlist: