Lowpines at London's Café Oto
|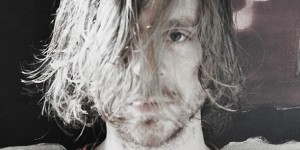 Lowpines, the new project from Bear Driver's Oli Deakin, will play live at London's Café Oto on September 1, 2014. Having previously supported the likes of Daughter and Keaton Henson live, Lowpines will be joined on the upcoming date by Alice Boman and Hey Elbow. A new single release 'Call Off The Hunt' (out now) has been supported by Radio 1's Jen Long and 6Music's Steve Lamacq.
Lowpines have previously self-released just a few tracks, which nonetheless drew glowing endorsements from the likes of Lauren Laverne and Steve Lamacq, who had stumbled across these early home recordings. With curiosity growing around the somewhat elusive songwriter, Lowpines went out on the road with Benjamin Francis Leftwich and Daughter, later opening for Keaton Henson amidst various festival appearances.
Having made previous well-received forays with fuzzy-pop outfit Bear Driver, Lowpines came into being as a result of a few rough sketches of songs Deakin had that didn't quite fit the bill, indulging a love for the more pared back sounds of Bonnie Prince Billy, Bill Callahan and Sparklehorse. Where these earlier recordings were wrought with a quiet yearning, and sounded like they were recorded on an old tape deck, 'Call Off The Hunt' comes in a little warmer, a little more assured. The sound is still scratchy and confessional, but makes for a broader picture and a deeper reflection.
It's fitting, perhaps then, that in late April of this year, some 10 million American viewers of Bones watched the show's climax backed by the strains of 'Call Off The Hunt'. Layers of hushed vocals atop contorted keyboard sounds made for a quietly epic backdrop – in its own way rather unexpectedly fitting for the grand finale of a hit murder mystery TV show, sparking a flurry of interest in the origin of the song and its mysterious English song-writer.
---
Don't forget to follow our Spotify Playlist: