Motorhead Announced For Way Out West 2014
|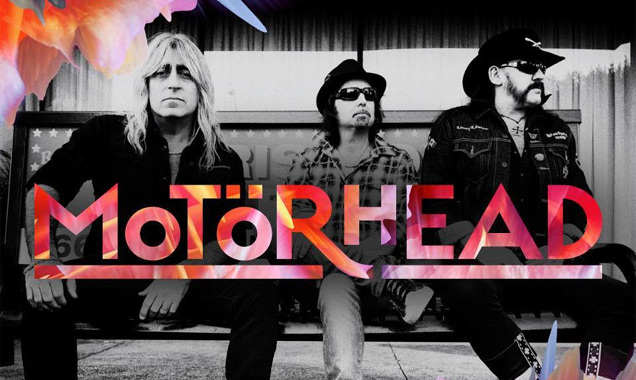 Motörhead have been announced they'll be playing Way Out West 2014. The legendary rock band will play Thursday 7th August, the same day as Queens Of The Stone Age play the Swedish festival. Without making some faux interpretation of Lemmy's perhaps most famous text, we can agree that this kind of full-throttle lyric says something about what we all dream of, but never actually do. Full speed, don't stop. Volume at eleven. Bottoms up. No regrets. And no band has ever practiced what they preach as much as Motörhead.
Do not dare to reduce them to a cliché. It's almost impossible to summarise the importance that Motörhead have to rock and roll. They ARE the origin of everything that we associate with rock; image, attitude and an uncompromising nature. The bands influence over all forms of punk, metal and rock is matched only by the ability to avoid trends, time and genres. The history of music would have looked very different if it wasn't for Motörhead. Ask any rock musician, in any country and the chances are great that they have an intimate relationship with Motörhead.
Motörhead are almost 40 years into their career, against all the odds and unbelievable life events, yet they still deliver classics. Their latest album 'Afterburner' (2013) is a collection of equally catchy songs that will blow your mind on a record that is fully comparable to say, 'Orgasmatron' or 'Bomber'.
One more thing. When Mikky Dee (the son of the city for Gothenburg) literally beats the shit out of the drums, when Phil Cambell's guitar smashes the decibel limits and when Lemmy's ever so deliciously hoarse and ear-piercing voice screams truths, you will have a near-life experience.
Way Out West 2014 Line-Up So Far:
Thursday 7th August:
Motorhead
Queens Of The Stone Age
The National
Joey Bada$$
Poliça
Darkside
Brody Dalle
Rebecca & Fiona
Markus Krunegård
Tinariwen
Neneh Cherry With Rocketnumbernine
Stay Out West:
Jonathan Wilson
Zebra Katz
Nicole Sabounè
Beatrice Eli
Chlöe Howl
Hurula
Lilla Namo
Hozier
Mattias Alkberg/Södra Sverige
Friday 8th August
Outkast
Janelle Monáe
Slowdive
Conor Oberst
Neko Case
Icona Pop
Bill Callahan
Blood Orange
Sharon Van Etten
Mø
Mapei
Little Dragon
Les Ambassadeurs Feat Salif Keita, Amadou
Future
Jamie Xx
Pinonal
Studio Barnhus
Stay Out West:
Kurt Vile & The Violators
The Growlers
Naomi Pilgrim
Mac Demarco
Zhala
I Break Horses
Royal Blood
Broken Twin
Yumi Zouma
Saturday 9th August
Röyksopp & Robyn
Pusha T
Veronica Maggio
Annika Norlin
Linda Pira – Ladies First
Elliphant
Neutral Milk Hotel
Jenny Wilson
Seasick Steve
Mark Ernestus Presents Jeri-Jeri
Stay Out West:
Real Estate
Shlohmo
Seinabo Sey
Ry X
Nils Frahm
Lorentz
Holly Herndon
Marlene
Deafheaven
John Wizards
Further Stay Out West Acts:
Slint
Ella Eyre
Circa Waves
Jungle
Mighty Oaks
Nguzunguzu
Forest Swords
Bo Ningen
Katie Got Bandz
Highasakite
Marissa Nadler
Holograms
Kelela
Samantha Crain
I Am Legion [Noisia X Foreign Beggars]
Amen Dunes
Machinedrum (Dj-Set)
Hessle Audio Label Night:
Ben Ufo
Pangaea
Pearson Sound
Emilie Nicolas
Invsn
Cleo, Kristin Amparo & Broke 'N Tipsy
Mendoza
Mutual Benefit
Agent Orange
Speedy Ortiz
D.O.A
Dante
Josefin Öhrn & The Liberation
Lilla Namo
Christopher Sander
1987
Sumie
The Garden
Colleagues
Anders Wendin
Les Big Byrd
---
Don't forget to follow our Spotify Playlist: