A summer of music in 2014
|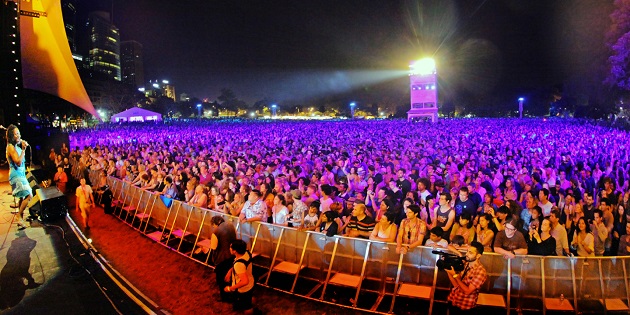 As the beautiful summer weather descends across Europe, millions of music fans have begun gearing themselves up to watch their favourite bands perform live. Many bands utilise the spring and summer months to go on tour across the world, or sign up to play at a festival where they will be greeted by ardent fans who appreciate every genre of music. From rock and heavy metal to rap and indie, festivals bring some of the best artists from the world of music together to create a carnival atmosphere that is memorable for everyone concerned.
Although certain music fans may prefer seeing their favourite band live in a single event, festivals provide excellent value for money as they can enjoy drinking and dancing with thousands of other fans over several days of live entertainment. They create unforgettable memories with friends and other music fans, with numerous activities available while you wait for your favourite act to come on or between acts. Enjoying a refreshing drink and grabbing a bite to eat may be advisable during a long day of dancing and enjoying music, but fans also have the opportunity to use their phone to text, call or play games. Playing a few games at http://www.onlinecasinosnederland.nl can keep the adrenaline and entertainment levels at an ultimate high, with the potential to win money adding to your festival funds to enjoy more on-site activities. Who knows, with quick payouts you might even be able to use the extra funds the next day.
Glastonbury
The United Kingdom have established some of the biggest and best festivals across Europe in recent years, with their ability to attract the best acts in the music industry setting them apart from other mainstream festivals. With a capacity of 180,000, Glastonbury creates an electric atmosphere throughout five days of wonderful music, with a number of stages located across a large outdoor area to ensure they can sign up hundreds of big name, local and up-and-coming bands to the line-up. Metallica, Lana Del Rey, Skrillex and Kasabian are amongst a number of world-renown artists who are set to light the blue touch paper at Glastonbury in what promises to be a wonderful festival for music enthusiasts to savour.
Mysteryland
The Mysterland Festival heads into its twenty-first year as Haarlem will once again host the very best dance and electronic artists. Although the festival is only a day long, the 70,000 capacity area is expected to be packed with avid fans of Pendulum, Kaskade and Verse who will bring plenty of vibrancy and quality music to the Netherlands.
Woodstock
The Polish equivalent of the infamous festival held in New York in 1969 returns this summer for three days of live music in the small town of Kostrzyn. Despite having less than 10,000 inhabitants, Woodstock can hold a 700,000 capacity crowd, with this year's festival set to host a number of rock, pop, metal and folk bands. Acid Drinkers, Ska-P and Manu Chao are amongst the front liners who will bring the 19th year of Woodstock Festival Poland to life.
Lowlands
The village of Biddinghuizen will once again provide the setting for the upcoming Lowland festival in the Netherlands, where many music fans from far and wide are expected to come and see an impressive line-up. From Queens of the Stone Age and Portishead to You Me at Six and Cage the Elephant, Lowlands has managed to attract some of the biggest names in the music industry to provide avid fans with wonderful entertainment across a number of genres. The three day event will take place on August 15th until the 17th, with the 55,000 capacity area expected to be packed with festival goers as Lowlands celebrates its 22nd festival.
---
Don't forget to follow our Spotify Playlist: