Blackwülf has released Mind Traveler
|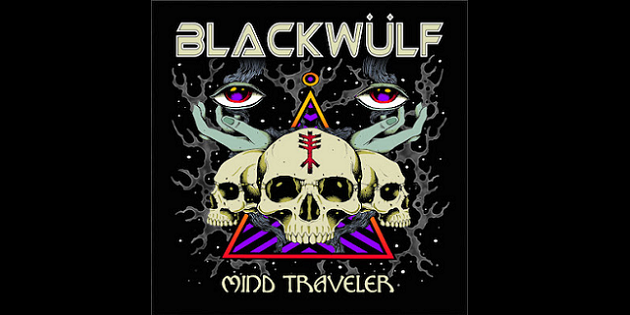 Hailing from Oakland, California, BLACKWÜLF's musical feeding grounds are the dark sonic forests of heavy riff rock and stoner metal. Doom-cloaked soundscapes and vintage heavy metal, parapsychological anger and aggression, bombast and swords and sorcery all hang on bluesy, head-banging riffs.
The BLACKWÜLF is a seasoned predator. Vocalist Alex Cunningham, guitarist Peter Holmes, drummer Dave Pankenier, and bassist Scott Peterson are all lifelong rockers on visionary sojourns into the murky nucleus of heavy rock.
BLACKWÜLF's resume of mayhem includes band member stints with seminal heavy bands like San Francisco's ACID KING and THE NADS, MOUNTAIN PIG (seminal 90′s heavy desert band which graduated a member in the NEUROSIS camp and earned production credits for early KYUSS material), and NYC's psychedelic heavies WHITE HILLS. Together, under the cover of darkness, these four warriors combined in 2012 to formBLACKWÜLF.
Wicker Man Recording will release "Mind Traveler" in CD format. "Mind Traveler" much like BLACKWÜLF itself is unabashedly drawn from "what you see is what you get" aesthetic: no frills Cali stonercore raging and sincere, guilt-free heavy rock indulgences. In its wake, the band leaves excited crowds and oath-bound followers of every stripe.
Drawing from the past, always forging something for the future, BLACKWÜLF, at its core, is music crafted to simply "rock the fuck out"
---
Don't forget to follow our Spotify Playlist: