The Animen (Paradiso – Amsterdam, 3-4-2014)
|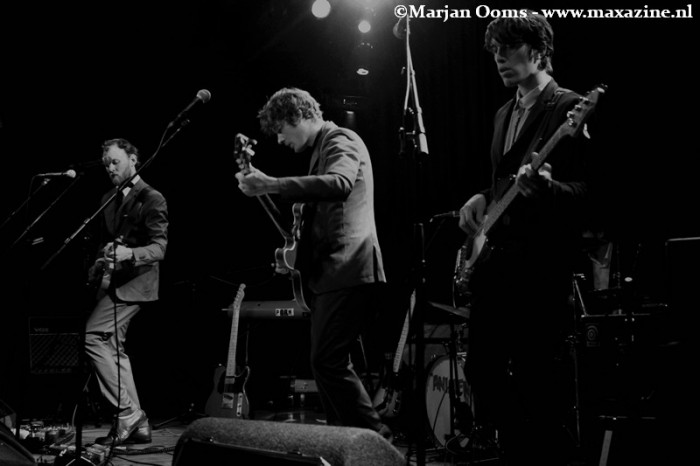 It's not very often a band from Switzerland performs in the Netherlands, but on April 3rd a Swiss band gigged in the small venue of Paradiso, Amsterdam: The band was called 'The Animen'. This band have played in the Netherlands before, where they supported Dutch band Mozes and the Firstborn, during a small tour last year.
The small venue of Paradiso wasn't packed out, but the atmosphere was electric! The audience ranged from young to old, but the excitement they all felt was very apparent, and continued throughout the time the band was on stage. The band were also very excited, with energy and enthusiasm abounding from the opening number which they then sustained throughout their hour on stage. Of course, the song 'My Pretty Ballerina' was also played. This song, being one of the bands more famous songs meant that many of the audience sang along and danced to it . With the song 'Down in Oslo' action by the public was asked which was handled well.
During the gig, the singer tried to speak to the audience in Dutch, which actually went quite well, although it amused the audience! Sadly an hour passes all too quickly, the band ran out of time and therefore had to leave the audience wanting more. Not a bad way to end a gig on such a high!
---
Don't forget to follow our Spotify Playlist: