Crippled Black Phoenix's White Light Generator Out Now
|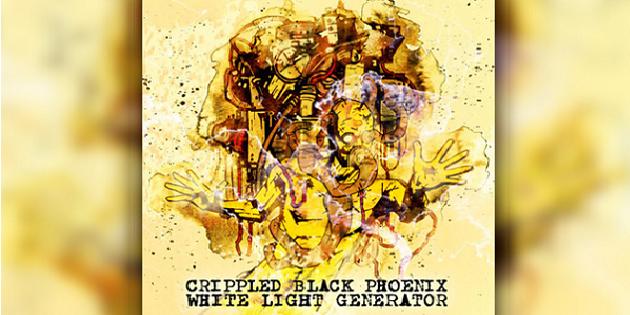 Crippled Black Phoenix's brand new studio album "White Light Generator" is out now on Cool Green Recordings, part of the Mascot Label Group. This new collection marks not only the band's tenth anniversary, but also the start of a new chapter in the intriguing and sometimes confusing history of CBP.
Following 2012's "(Mankind) The Crafty Ape" studio album, the mini-album "No Sadness Or Farewell" and "Live Poznan" in 2013, "White Light Generator" brings us right up to date. The music on the album itself reflects the past year of upheaval, and is laced with the band's trademark progressive heaviness and weirdness. "White Light Generator" is split into two quite distinct halves, with the first half (Black Light) bearing the heavier side of the music, and the second half (White Light) features the more simple, dark and melodic songs.
Justin Greaves said, "Sonically, I wanted to make an album that's more simple, just good songs which are more about feeling than musical prowess, an album which relies more on the natural sounds of analogue, of course we've always worked that way, but this time there's less meddling and manipulation in the production, I think it came out well as a result. If you like older, more warm and mushy, less sparkly clean sounds, then you may like this".
Crippled Black Phoenix are leading the way in the underground alt-progressive genre and "White Light Generator" is another important
---
Don't forget to follow our Spotify Playlist: