Pinkpop 2014 Announce Headliners The Rolling Stones, Arctic Monkeys, Metallica Plus Many More
|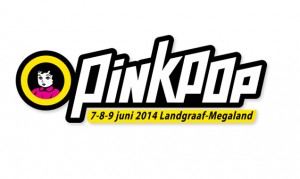 Pinkpop is proud to announce that The Rolling Stones will be headlining the first day of the festival. The Rolling Stones – 14 ON FIRE tour sees Mick Jagger, Keith Richards, Charlie Watts and Ronnie Wood back out on the road again after a mammoth run of concerts in the UK and US last year, including a spectacular headlining performance at the UK's biggest music festival Glastonbury,bringing their iconic music and groundbreaking stage shows to audiences around the globe. The band will treat their generations of fans to a set packed full of classic Stones hits such as 'Gimme Shelter', 'Paint It Black', 'Jumping Jack Flash', 'Tumbling Dice', 'It's Only Rock 'N' Roll', plus a couple of unexpected gems. The Rolling Stones are really looking forward to their 14 ON FIRE tour, including their performance at Pinkpop. Mick Jagger commented: "I love festivals in the summertime and can't wait for the tour to get to Europe." Keith Richards added: "Let's keep this show on the road . the band are in top form so I'm really looking forward to getting back to Europe." The Rolling Stones will be playing more major shows in Europe in May and June, and these will be announced over the next two weeks.
After announcing Metallica (headlining Monday June 9), Arcade Fire, Avenged Sevenfold, Bastille, Chef'Special, Editors,Ed Sheeran, Epica, Jake Bugg, Mastodon, Robert Plant and the Sensational Space Shifters, Rudimental, Stromae, The Boxer Rebellion and Les Djinns Pinkpop is able to announce 23 new acts to the programme today, including headliners The Rolling Stones (headlining Saturday June 7) and Arctic Monkeys (headlining Sunday June 8), John Mayer, Paolo Nutini, Biffy Clyro, The Kooks, Joe Bonamassa, Rob Zombie, Flogging Molly, Ed Kowalczyk, Haim, Limp Bizkit, Kodaline, White Lies, Gogol Bordello, John Newman, Bombay Bicycle Club, Tweny One Pilots, NorthMississippi Allstars, Portugal. The Man, Jett Rebel, Ghost and Clean Bandit.
New 4th stage. This year Pinkpop will present a new stage on the festival site; a small intimate tent stage with new and exciting bands. During the three days nine acts will be programmed on this new stage. Of the 50 acts on the Pinkpop programme, 38 have already confirmed their appearance at the 45th edition of Pinkpop. The other acts will be announced as soon as possible. Tickets will go on sale Saturday 15 March at 10 a.m. local time.
SATURDAY 7 JUNE: 2.30 – 11 p.m.
The Rolling Stones
John Mayer
Flogging Molly
Ed Kowalczyk
Bastille
Joe Bonamassa
Haim
Epica
White Lies
Les Djinns
SUNDAY 8 JUNE: 12.45 – 11 p.m.
Arctic Monkeys
Editors
Ed Sheeran
The Kooks
Chef'special
Robert Plant And The Sensational Space Shifters
Paolo Nutini
Rudimental
Limp Bizkit
North Mississippi Allstars
John Newman
The Boxer Rebellion
Twenty One Pilots
Portugal. The Man
MONDAY 9 JUNE: 12 noon to 11 p.m.
Metallica
Avenged Sevenfold
Biffy Clyro
Rob Zombie
Mastodon
Arcade Fire
Jake Bugg
Stromae
Kodaline
Jett Rebel
Gogol Bordello
Bombay Bicycle Club
Ghost
Clean Bandit
---
Don't forget to follow our Spotify Playlist: