Unreleased Johnny Cash Recording "She Used To Love Me A Lot"
|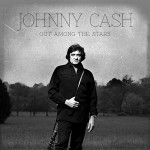 Legacy Recordings, the catalog division of Sony Music Entertainment, is proud to announce the premiere of the official music video for "She Used To Love Me A Lot," a recently discovered Johnny Cash recording included on the upcoming, unreleased Cash album Out Among The Stars (Columbia/Legacy). Directed by renowned filmmaker John Hillcoat (The Proposition, The Road, Lawless), the four-minute video captures the unwavering legacy of Cash, paying homage to one of the most iconic artists of all time.
Filmed over the course of a month across the U.S., Hilllcoat's video provides an undaunted look at the themes which inspired Cash throughout his career, and brings the emotive, haunting lyrics of "She Used To Love Me A Lot" to life.
"'She Used to Love Me A Lot' contains all the hallmark brilliance of Cash. The honest simplicity and deep conviction of his delivery shines through," said Hillcoat. "The lyrics seemed to speak to America as it is now, to the nation that loved him and to the great divide he fought so hard against. This divide has only grown exponentially since he died, so we wanted to show America under this stark light and as a homage to the very reason Cash always wore black: to the shameful increase of the disenfranchised and outsiders. At the same time, we wanted to reference the great man's own struggle and journey from the love of his life to the burnt out ruins of his infamous lake house home, personal photographs, the cave where he tried to take his life but then turned it all around, the place he last recorded in and his last photo before his passing."
Out Among The Stars (Columbia/Legacy), is a remarkable new album comprised of 13 recently discovered Johnny Cash studio recordings, available on Tuesday, March 25, 2014.
---
Don't forget to follow our Spotify Playlist: