Latin Music Superstar Juanes Shines Light in Latest Spanish-language Commercial
|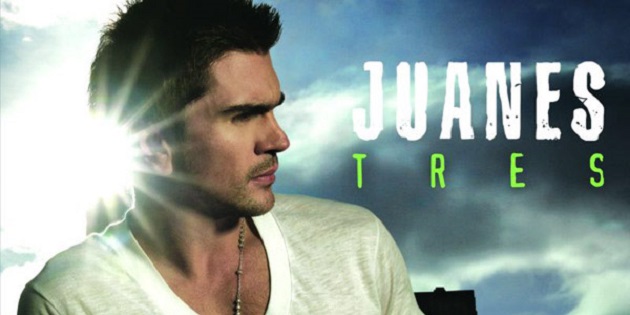 The Ram Truck brand and Grammy-winning Latin Rock musician Juanes introduce the latest commercial in their extended partnership on the "A Todo, Con Todo" ("To Everything, with Everything") Spanish-language advertising campaign. The new TV spot featuring Juanes' new hit single "La Luz" ("The Light") is the final installment of an ad series promoting the 2014 Ram light-duty truck centered on Juanes and his road crew.
The new "A Todo, Con Todo" prominently features Juanes performing "La Luz" on stage while also focusing on his road crew's diligent efforts to set up for his concert "once the lights go out." Juanes and his crew rely on the Ram 1500 to move heavy stage equipment from city to city so they can deliver fan-pleasing performances.
"The 'A Todo, con Todo' campaign with Juanes is engaging and memorable," said Olivier Francois, Chief Marketing Officer, Chrysler Group LLC. "Effective marketing should tell a story just as this series of commercials does. The 'La Luz' ad showcases the shared drive, determination and overall performance of Juanes, his crew and the Ram 1500 truck. They work together to deliver an outstanding performance for music fans and truck owners alike."
Launched in December 2013, "La Luz" is Juanes' latest single off the highly anticipated album "Loco De Amor," scheduled for release on March 11, 2014.

"It's been quite the ride working with Ram Truck on the latest campaign," said Juanes. "The brand has supported my music both on and off the stage, helping us get from one show to the next. It's exciting to have my new song 'La Luz' on the latest spot. It's a powerful song for a powerful truck."
The 30-second Ram spot, both continues the campaign's emphasis on the values of hard work and determination shared by the brand and Latin cultures, and highlights the class-leading innovations of the 2014 Ram 1500.
"In key truck markets like Houston, Los Angeles and New York, the multicultural population is in fact the majority population," [1] said Juan Torres, Head of Multicultural Advertising, Chrysler Group LLC. "Marketers must understand the lens through which multicultural consumers see brands; Ram Truck is telling a story that integrates cultural values and insight to connect emotionally with these consumers."
The latest Spanish-language Ram Truck TV ad will run nationally on the Univision and Telemundo networks.
---
Don't forget to follow our Spotify Playlist: