Mariah Carey announces May 6th album date plus new single "You're Mine (Eternal)"
|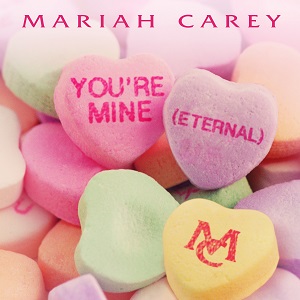 Multi-platinum global superstar Mariah Carey explodes into the new year with 'You're Mine (Eternal)', her brand new single which she wrote and produced with hitmaker Rodney Jerkins and is launching just in time for Valentine's Day. Both the highly-anticipated, multi-format single, and the remix featuring uber-talented R&B heartthrob Trey Songz, blast off globally to radio and all digital retailers on Wednesday, February 12th and set the stage for Mariah's new album coming May 6th on Island Def Jam / Universal Music Group.
Mariah continues her philanthropic efforts and opens her heart and home by partnering with Prizeo to offer a once-in-a-lifetime exclusive private concert to those dedicated fans who make a donation to the St. Jude Children's Research Hospital. Mariah desired to do something extra and offered a special Valentine's Day concert to the lucky winner. St. Jude Children's Research Hospital is leading the way the world understands, treats and defeats childhood cancer and other deadly diseases.
Mariah traveled to Puerto Rico's El Yungue National Rain Forest to film her video for "You're Mine (Eternal)" and to experience firsthand the soaring natural beauty of this environmental wonder. She sought to further highlight the need to protect and preserve our planet's natural resources and to raise awareness so our future generations will be able to enjoy the same.
---
Don't forget to follow our Spotify Playlist: