Kasper Bjørke returns with 'After Forever' and Tour
|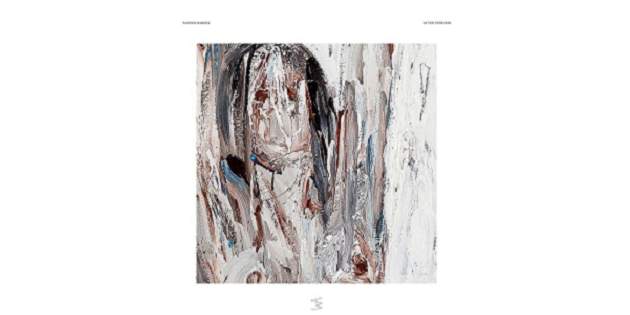 Kasper Bjørke returns with an exquisite new album, 'After Forever', the Danish producer's boldest and most elegant statement to date. The scene has been set by two lead singles: 'Rush' featuring Tobias Buch – and 'Sylvia' featuring CTM. Moving away from previous 70s disco inspired sound, Kasper explores new terrain in contemporary, melancholic synth pop; his productions merging themselves into a multi coloured soundscape with echoes from Post Disco/Punk, Kraut and New Wave.
"After Forever is good for dark, sad dancing – or a headphone journey inwards" says Kasper "I feel like I really went somewhere else on this album, to a place where I haven't been before. Out of my safety zone and into a darker space".
The third single 'TNR', set for release August, 18th sees a collaboration with recent Domino Records signing (and a new EP out on Beats In Space) Finnish multi instrumentalist Jaakko Eino Kalevi. Chiming with effervescent synths, melodic flourishes and crisp yet rough-hewn beats, Jaakko's vocals are austere, yet ultimately touching and restrained. 'TNR' has recently been premiered via Dummy Mag as a full length preview stream and will be accompanied by an extrordinary video from the studios of Alpaca Animations.
The album exhibits an equally strong and special visual presentation of the musical experience within. Taken from Kasper's private collection, the album takes its name from the stunning piece 'After Forever' by the American, Brooklyn based visual artist John Copeland. A detail of the work makes up the hypnotizing front cover and is only revealed as the whole work, on the inner-sleeve of the marble grey coloured vinyl.
Kasper Bjørke – After Forever 01. Rush (feat. Tobias Buch)
02. Sylvia (feat. CTM)
03. Marbled Blood (feat. Soho Rezanejad)
04. TNR (feat. Jaakko Eino Kalevi)
05. Grit
06. Lies (feat. Nomi Ruiz)
07. Into Smithereens
08. Apart (feat. Sísý Ey)
09. Forever
AFTER FOREVER – ALBUM TOUR – DJ SETS:
06.09. Zig Zag, Paris
12.09. Kong, Munich
13.09. Das Schaf, Augsburg
18.09. Shoreditch House, London
20.09. DeepShit @ Edition Basement, London
04.10. Gewölbe, Cologne
17.10. Panorama Bar, Berlin
18.10. Indigo, Istanbul
31.10. Panther Room @ Output, New York
04.11. Beats In SPace, New York
07.11. Iceland Airwaves Festival, Reykjavik (as The Mansisters)
---
Don't forget to follow our Spotify Playlist: