Blondie To Receive Godlike Genius Award At Nme Awards 2014
|
The NME Awards 2014 with Austin, Texas is proud to announce that Blondie, one of the most iconic groups of the past four decades, will receive the prestigious NME Godlike Genius Award. Blondie have confirmed they will pick up the award in person and also perform live at the NME Awards 2014 with Austin, Texas on Wednesday 26th February at O2 Academy, Brixton.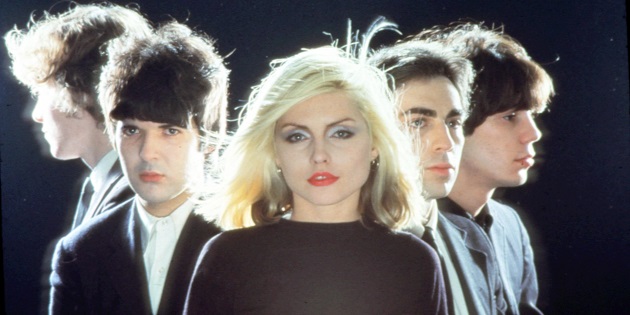 Blondie says: "We've always had a special relationship with the UK and this is great, it's nice to be recognised and it's an outstanding list. To be honoured so nicely, and to play music. What could be better?" For the last forty years, Blondie has become and still remains a global phenomenon and true innovators; a punk band from New York City whose influence both shaped and continues to inform the worlds of music, fashion and art. Debbie Harry and Chris Stein have kept their ears to the ground, creating trends, never following them. They helped push punk onto the dance floor at the dawn of the new wave era and introduced a wider audience to hip-hop sounds, all the while building a catalog of enduring pop hits along the way which include 'Atomic', 'Heart of Glass', 'Rapture' and 'Call Me'.
Blondie's impact and influence are undeniable and Debbie Harry's persona and the band's boundary-pushing pop, have shaped the look and sound of many chart-topping artists who followed in the last three decades. Their instincts, attitude and style are just as sharp today and to celebrate their 40th Anniversary, Blondie continue to move forward, with a new two-disc package of music. Blondie 4(0) Ever, which includes a greatest hits album and a brand new album, 'Ghosts of Download', set for release in May 2014.
NME editor Mike Williams says: "As they celebrate their 40th anniversary, there could be no other band more worthy of being honoured as NME's Godlike Genius 2014 than Blondie. They re-wrote the rulebook in the late 70s by dragging punk rock to the top of the charts, and their classic songs still sounds as fresh as ever today. Everyone from Iggy Pop, Lily Allen, Lady Gaga and Julian Casablancas have looked to Debbie Harry for inspiration – she's the most iconic frontwoman rock'n'roll has ever produced. It goes without saying that NME is hugely proud, not to mention extremely excited, to be honouring her and Blondie with our most coveted award in 2014."
The NME Godlike Genius Award is an accolade that is only handed out to the true greats of the music world. The culmination of the evening, it recognises the very best of the best. Previous winners include The Clash, Paul Weller, The Cure, Manic Street Preachers, New Order & Joy Division, Dave Grohl, Noel Gallagher and last year Johnny Marr.
Music fans have cast hundreds of thousands of votes across 20 categories for this year's awards. Arctic Monkeys lead the nominations this year with an outstanding eight. Haim follow closely with six nominations whilst Queens of The Stone Age, Lily Allen and Arcade Fire all have three.
Public tickets for the NME Awards 2014 with Austin, Texas will go on sale at 9am on Wednesday 5th February. Balcony seats will be priced at o30.00 plus booking fee, whilst Pit Standing tickets, for fans who want to be right up close to the action, will be priced at o40.00 plus booking fee. All attendees must be 18+.
---
Don't forget to follow our Spotify Playlist: