Music Icon Waylon Jennings Celebrated In New Star-Studded Live Concert Film And Recording
|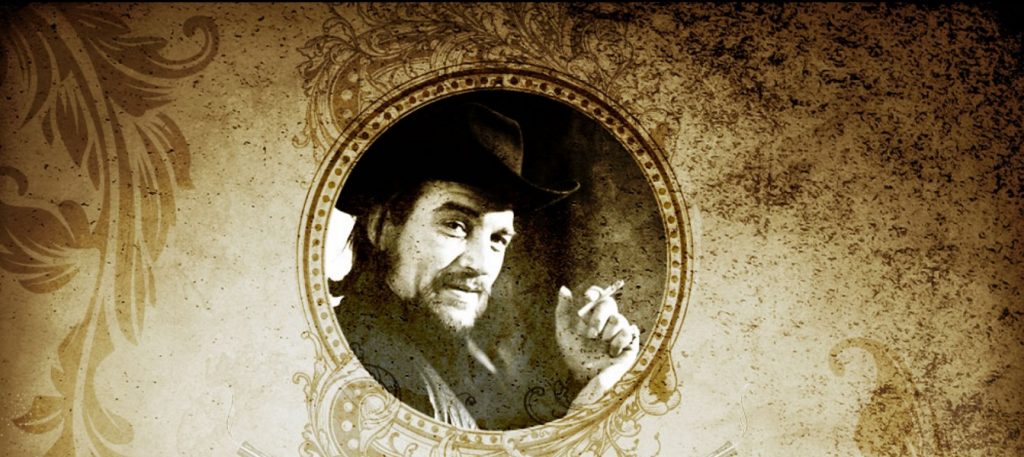 Blackbird Presents, CMT, and Sony Legacy are proud to announce the broadcast premiere and audio/video release of Outlaw: Celebrating The Music Of Waylon Jennings. A collection of music's legendary Outlaws and rising superstars came together for a once-in-a-lifetime concert event taping in Austin, Texas at ACL Live at The Moody Theater to celebrate the songs of music legend Waylon Jennings. On Friday, April 7, 2017, the two-hour broadcast premiere will air on CMT at 10 pm ET/PT, and Sony Legacy will release the concert film as a CD/DVD combo / digital download.
Outlaw: Celebrating The Music Of Waylon Jennings features captivating performances, in-depth interviews, and compelling behind-the-scenes footage with Willie Nelson, Eric Church, Chris Stapleton, Sturgill Simpson, Kris Kristofferson, Toby Keith, Alison Krauss, Kacey Musgraves, Ryan Bingham, Jamey Johnson, Lee Ann Womack, Shooter Jennings, Buddy Miller, Jessi Colter, Robert Earl Keen, and Bobby Bare.
The project was created by Keith Wortman and Mark Rothbaum, along with legendary Outlaws and musicians Jessi Colter and Shooter Jennings. Colter and Jennings also delivered their own heart-melting performances that evening in honor of Waylon's music.
Keith Wortman, Mark Rothbaum, Freddy Fletcher, and Jessi Colter are the executive producers. GRAMMY® Award-winning producer/musician Don Was and GRAMMY® Award-winning producer/songwriter Buddy Cannon served as co-music directors on the project.
Was (bass) also led the all-star house band backing the performers, which featured Buddy Miller (guitar), Patrick Buchanan (guitar), Robby Turner (pedal steel), Raymond Weber (drums), Richie Albright (drums), Matthew Rollings (B-3, keyboards, & accordion), Mickey Raphael (harmonica), and Kari Kimmel, Carmel Echols and Sara Mann (backing vocals).
If any one performer personified the Outlaw movement, it was Waylon Jennings. Over his sixty-plus albums, and with his imposing baritone and stripped-down musical style, he changed the world of country music and became a superstar. A Country Music Hall Of Fame inductee and GRAMMY award-winning artist—including Best Country Vocal Performance By A Duo Or Group with Willie Nelson—Waylon Jennings is an unmistakable country legend.
The two-hour broadcast premiere and CD/DVD combo / digital download includes a range of Jennings classics, such as "Mammas Don't Let Your Babies Grow Up To Be Cowboys" (performed by Willie Nelson and Toby Keith), "Lonesome, On'ry And Mean" (performed by Eric Church), "I Ain't Living Long Like This" (performed by Chris Stapleton), a very special performance of "Highwayman," (performed by Willie Nelson, Kris Kristofferson, Shooter Jennings and Jamey Johnson) and an all-star grand finale performance of "Luckenbach, Texas."
"Waylon Jennings was my friend, brother, and musical soul mate," Willie Nelson says. "All of these performers came together to pay tribute to an original Outlaw."
"Waylon had the courage to kick in the doors of country music. He paved the way for artists with country roots to push into rock, soul, and jazz. Waylon was a true original – to himself, to his fans, and always to the music," says Wortman. "This show is a testament to how special he remains to artists and fans."
In a heartfelt reflection on the project, Jessi Colter recalled a beautiful lyric she wrote –
"You did hang the moon, didn't you Waylon?"
TRACK LISTING CD & DVD
Chris Stapleton

and

Morgane Stapleton

– I Ain't Living Long Like This
Shooter Jennings – Whistlers And Jugglers

Jessi Colter

– Mona

Bobby Bare

– Only Daddy That'll Walk The Line

Lee Ann Womack

– Ride Me Down Easy

Lee Ann Womack

&

Buddy Miller

– Yours Love

Sturgill Simpson

– Memories Of You And I*

Kacey Musgraves

– The Wurlitzer Prize

Jamey Johnson

– Freedom To Stay

Robert Earl Keen

– Are You Sure Hank Done It This Way

Kris Kristofferson

– I Do Believe

Ryan Bingham

– Rainy Day Woman

Alison Krauss

– Dreaming My Dreams With You

Alison Krauss

&

Jamey Johnson

– I Ain't The One

Toby Keith

– Honky Tonk Heroes

Eric Church

– Lonesome, On'ry And Mean

Willie Nelson

– Till I Gain Control Again

Willie Nelson

&

Toby Keith

– Mammas Don't Let Your Babies Grow Up To Be Cowboys

Willie Nelson

&

Chris Stapleton

– My Heroes Have Always Been Cowboys

Willie Nelson

&

Sturgill Simpson

– I Can Get Off On You*

Willie Nelson

,

Kris Kristofferson

, Shooter Jennings,

Jamey Johnson

– Highwayman

Willie Nelson

& Full Ensemble – Luckenbach,

Texas

(Back To The Basics Of Love)
*appears on DVD only
---
Don't forget to follow our Spotify Playlist: