Defected Celebrates 15 Year Anniversary With Kenny Dope At Ministry Of Sound
|
A pioneering figure in house music and one of the most respected producers and DJs on the planet, Kenny Dope is a giant of the scene. On Saturday 8th February, Dope hits London's Ministry of Sound for Defected In The House, backed up by yet another exceptional line-up of house talent that includes Flashmob, Simon Dunmore, Sam Divine, Mark Fanciulli and GotSome.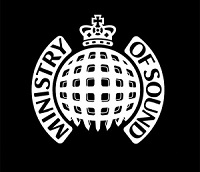 Defected's last party at Ministry of Sound took place on New Year's Eve and capped a stunning year for the label at the seminal club. Each and every party was exceptional and demonstrated both the house music heritage of the label and the undeniable passion of their ever-growing fanbase, with all the parties throughout the year selling out well in advance. With 2014 marking Defected's 15 year anniversary, this first party of the year is one not to be missed.
As one half of the legendary duo Masters at Work, Kenny Dope has been responsible for some of the most timeless house anthems ever crafted. Ask any self-respecting house DJs to name some of their all-time favourites, and chances are records like 'Love & Happiness' and 'To Be In Love' will be up there, while Dope's own 'The Bomb' under his The Bucketheads moniker is rightly considered one of the most unique and influential tracks of its time.
A genius behind the decks, Dope is backed up in the Box on the night by Italian house duo Flashmob and label founder Simon Dunmore fresh from a superb performance on New Year's Eve.
2013 will surely be looked back on as a landmark year for Sam Divine as she rightly earns her headline slot on in the 103. And with Mark Fanciulli and GotSome fresh from releasing 'The Light' and 'Bassline' respectively also spinning their wares, you can be sure that Defected will start the New Year as strongly as it ended the last.
Defected In The House
Box: Kenny Dope / Flashmob / Simon Dunmore
103: Sam Divine / Mark Fanciulli / GotSome
Ministry of Sound, 103 Gaunt Street, London, SE1 6DP
Date: Saturday, 08.02.14
Doors: 22.00 – 07.00
---
Don't forget to follow our Spotify Playlist: