Rosanne Cash to launch new album "THE RIVER & THE THREAD" ith appearances on Letterman and NPR 'Morning Edition'
|
Rosanne Cash's new album, The River & The Thread, comes out January 14 on Blue Note Records and she will be celebrating with a series of high profile media appearances and performances. Week of release, she will perform on "Late Show with David Letterman" (Thursday, January 16), NPR's "Morning Edition" will profile the album and Cash will be doing an in-store performance and signing at the Barnes & Noble in NYC's Union Square. Other release week activities include a special live hour-long broadcast on New York station WFUV (January 13th at 8 PM) and appearances on NPR's "World Café," the syndicated show "Acoustic Café" and the talk radio institution "Imus in the Morning."
In the lead-up to the album's release, Cash and producer John Leventhal will premiere songs from The River & The Thread during an intimate live show at the historic Troubadour in West Hollywood, CA on Wednesday, January 8. While in Los Angeles, the duo will also record an Apogee Session for renowned public radio station KCRW, which will air on "Morning Becomes Eclectic" on January 16, and "Yahoo! Ram Country," which is set to premiere on January 22.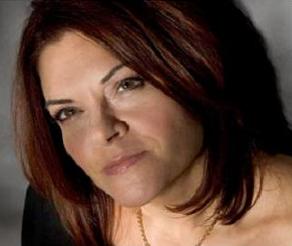 In a unique offer that gives listeners a fuller preview of the depth of the album, fans who pre-order The River & The Thread on iTunes will instantly receive downloads of three separate tracks: "Modern Blue," "A Feather's Not a Bird" and "Night School." "Modern Blue," which premiered today HERE on Esquire.com, is the album's first single and impacted AAA and Americana radio this week with more than 40 stations already spinning it. Uncut called "A Feather's Not a Bird" a "sinewy, swampy mix of hot-wired guitars, silky harmonies and a revelatory, ominously impassioned vocal." "Night School" was also singled out by Uncut (they called it the album's "most daring, surprising piece") and it also made quite an impression on Elvis Costello, who included it in a recent Rolling Stone "Guest List" column noting, "It comes into my head when I'm least expecting it." These three tracks can also be purchased individually at all digital formats.
The physical album can be pre-ordered in standard, deluxe and vinyl formats on Amazon.com or in special fan bundles on Cash's website, www.rosannecash.com. The limited edition deluxe version comes as a 36-page hard cover book filled with photos and mementos from Rosanne's musical journey. It contains three bonus studio tracks not included on the standard edition: covers of Townes Van Zandt's "Two Girls" and Jesse Winchester's "Biloxi" and the Cash/Leventhal original "Your Southern Heart."
The River & The Thread contains 11 original songs written by Cash and John Leventhal, who also served as producer, arranger and guitarist. It features appearances by Cory Chisel, Rodney Crowell (who also co-wrote one song), Amy Helm, Kris Kristofferson, Allison Moorer, John Prine, Derek Trucks, John Paul White (The Civil Wars), Tony Joe White and Gabe Witcher (The Punch Brothers). It follows 2009's The List, which was nominated for two GRAMMY® Awards, won the Americana Music Award for Album of the Year and was a critics' favorite. The River & The Thread has won early acclaim, with Uncut hailing it as a "Mesmerizing trek through the land of Dixie," giving it a 10 out of 10 rating and observing: "Cash paints her masterpiece." The Oxford American called it "the best music of her career" and tapped the song entitled "The Long Way Home" for the "Tennessee" music compilation CD that accompanies the magazine's music issue, which is currently available at newsstands. Garden & Gun lauded the album as "elegiac and elegant" while Bust noted that it "paints a distinctly American portrait with small, gorgeous strokes."
Born in Memphis and raised in California, Cash has recorded 15 albums, including 1981's Seven Year Ache and 1987's King's Record Shop – both certified Gold. Rosanne has charted 21 Top 40 country singles, 11 of which climbed to No. 1. She has received 12 GRAMMY nominations, winning in 1985. Cash has also published four books, including her 2010 bestselling memoir, Composed, which The Chicago Tribune hailed as "one of the best accounts of an American life you will likely ever read." Her essays and fiction have appeared in The New York Times, Rolling Stone, New York magazine and the Oxford American, among others. She recently wrapped up a three-day residency at the Library of Congress in Washington, DC.
---
Don't forget to follow our Spotify Playlist: