Electronic Dance Music's rising popularity fuels growth in DJ product segment
|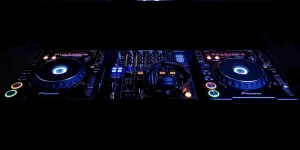 The personalities, products and emerging technology fueling today's electronic dance music (EDM) fever play a central role as the NAMM Show returns to the Anaheim Convention Center January 23 – 26, 2014. More than 300 brands will debut the next generation of DJ-related gear at the 2014 NAMM Show making the event a must-attend for brands and buyers looking to predict and profit from EDM's bright future.
Since 2009, sales of DJ equipment and merchandise have risen nearly $34 million, bringing the industry to a five-year high – a growth trend that demonstrates no sign of abating. DJ controllers and mixers sales in particular have seen significant growth since 2010.
"Having a DJ at an event or club is no longer an option if you want to stay relevant— it is a necessity," said Adam Cohen, VP of Business Development for Numark. "As long as professionals are in demand, there will be complementary market for aspiring professionals who want that work."
Feeding the trend is the white-hot EDM and club-music craze. What Billboard Magazine dubbed a 'once-underground genre' has been a driving force behind the rise in DJ equipment sales. Platinum-selling artists such as Zedd, Skrillex, and Daft Punk have brought EDM into the mainstream of general consumer consciousness, ushering with it a hunger for DJ gear.
Overall sales of digital DJ controllers have nearly doubled since 2010, when figures for controllers were first tracked. Sales for DJ mixers, which had dipped slightly in 2007 and 2008, are currently back to pre-recession levels, having risen steadily over the past four years.
"DJ controllers provide portability as well as inter-connectivity with other set ups," noted Michael Peterson, North American Marketing Director for Hercules. "Controllers offer a wide range of ability that you would normally need a bigger set-up to achieve. The versatility is huge, and with the growing number of DJs, versatility is key in differentiating yourself from everyone else."
Alongside EDM's commercial success inspiring growth in the category, easier access to digital music enables companies to serve the ever-expanding pool of budding DJ artists.
"Digital media is now incredibly accessible to general consumers, through MP3 downloads and sharing sites, allowing many more people to get into DJ setups," said David Arevalo, director of marketing, professional sound and visual division for Pioneer Electronics USA Inc. "With the climb in popularity and the ability to access music with downloads and digital music, it's a segment that has growth, and promises more."
DJ equipment allowing aficionados to implement tablets, MP3 players and other electronica are particularly on-trend, according to Numark's Cohen. "As portable computing devices such as iPads and tablets gain capabilities, we can expect users to gain new insights into how they can be used to make music fun and accessible," he said. "Our job is to ensure DJs have access to the tools needed to succeed regardless of the platform."
Mirroring the trend, EDM takes center stage every night of the NAMM Show on The Venue Stage presented by Pioneer DJ. Located between the arena and the Hilton, the Venue stage will play club music from 5 P.M. to 8 P.M. Thursday and Friday nights. On Saturday night, DJs sponsored by Monster Products take the stage.
Look for major EDM engineers, producers and artists including Ken Jordan and Scott Kirkland of Crystal Method, and others to be walking the aisles of the NAMM Show. The NAMM Show gathers 95,000 members of the music product industry from around the world to preview new products from 5,000 brands across every category of music making.
---
Don't forget to follow our Spotify Playlist: