Alcest gives shoegaze a new 'French' home with the release of their new album: Shelter
|
On Januari 20th Alcest (FR) will herald a new year and a new season for shoegaze music with the release of their fourth album Shelter. The last years, due to their natural progression, Alcest has passed on metal elements completely in their music. Shelter is a pure indie/shoegaze album featuring guest appearances by Neil Halstead (Slowdive) and Aniima (Sigur Rós string section). The album was recorded in Sundlaugin Studio (Iceland) by Sigur Rós producer Birgir Jón Birgisson and mastered at Sterling Studios (New York) by Joe Laporta (Foo Fighters, Arcade Fire, Beach House).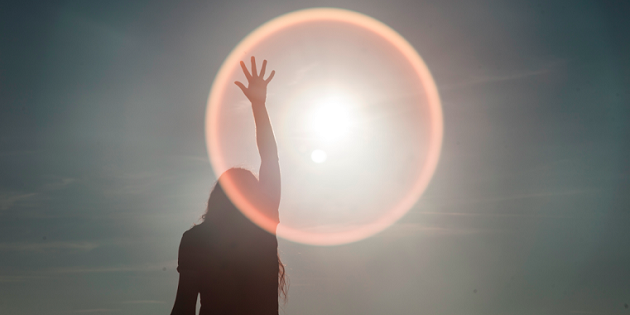 Shelter is the fourth album by these contemporary shoegazers, the destination of a long creative musical journey into vast new territories. More than ever the French outfit, consisting of mastermind and multi-instrumentalist Neige and drummer Winterhalter, embraces the dreamy guitar textures of shoegaze and blends it with the sweetness of the British band Cocteau Twins – dream pop pioneers of the mid to late 80s era, epic, soundtrack-like melodies and progressive song structures.
Conceptually, the title of the album Shelter says it all. The record is about the concept of shelter as a safe place that allows everybody to escape reality for an instant, to reunite with what we really are, deep down. Neige's own shelter turned out to be the sea, as well as the tracks of this album, all inspired by and dedicated to it.
TOUR EUROPE 2014
17.01.2014 AT – Vienna / Szene
18.01.2014 DE – München / Backstage Halle
19.01.2014 CH – Lucerne / Schüür
21.01.2014 DE – Köln / Gebäude 9
22.01.2014 DE – Berlin / Lido
23.01.2014 PL – Warszawa / Klub Hydrozagadka
24.01.2014 LT – Vilnius / New York Club
25.01.2014 FI – Helsinki / Korjaamo
26.01.2014 FI – Tampere / Klubi
28.01.2014 NO – Oslo / John Dee
29.01.2014 SW – Stockholm / Debaser Ballroom
30.01.2014 DK – Copenhagen / BETA
31.01.2014 NL – Arnhem / Luxor Live
01.02.2014 UK – London / Islington Assembly Hall
02.02.2014 FR – Paris / Divan Du Monde
04.02.2014 PO – Porto / Hard Club
05.02.2014 ES – Madrid / Joy Eslava
06.02.2014 ES – Barcelona / Apolo
07.02.2014 FR – Luynes / Le Korigan
08.02.2014 IT – Brescia / Circolo Colony
TOUR RUSSIA 2014
15.02.2014 RUS – Moskau / Volta
16.02.2014 RUS – St.Petersburg / Zal Ozhidaniya
---
Don't forget to follow our Spotify Playlist: