Level best at Level 42 in London
|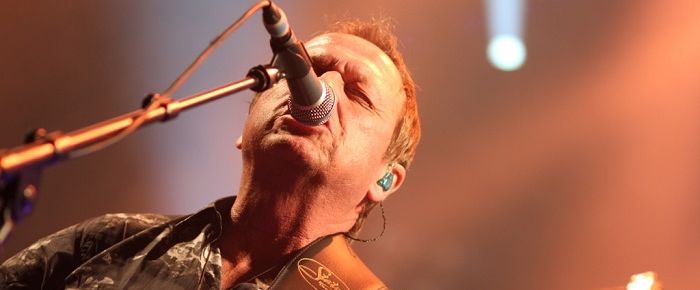 Level 42's gig Saturdaynight, at the Eventim Apollo (formerly known as the Hammersmith Odeon) in London was a monumental celebration of the band's 44-year journey, and it did not disappoint. The venue was packed to the brim with fans spanning generations, a testament to the band's enduring appeal.
As soon as the opening chords of "Almost There" filled the air, it was evident that Level 42 had not lost any of their musical prowess. Mark King's distinctive bass lines and his mesmerizing slap technique, which has become iconic in the world of Britfunk, were as captivating as ever. The band effortlessly transitioned through their extensive discography, delivering classics like "Running in the Family," "Micro Kid," and "Something About You" with boundless energy and precision.
One of the highlights of the night was when they played "The Sun Goes Down (Living It Up)," igniting the crowd with its infectious groove. But also "Kansas City Milkman" proved to be a fan favourite after all these years. The setlist was a fantastic journey through Level 42's career, showcasing their evolution from their early jazz-funk days to the polished pop-rock sound of the '80s.
Mark King's charismatic stage presence and his engaging banter with the audience kept the crowd enthralled throughout the 1 hour and 40 minutes performance. And just when the rumors of this being their last tour began to circulate, Mark King put them to rest by announcing a future tour in 2025 and a slot at London's Hyde Park next summer, leaving fans ecstatic.
The encore was a fitting climax to an already electrifying show, with "Heaven in My Hands," "The Chinese Way," and "Hot Water" closing the night on a high note. The audience left the Eventim Apollo with a sense of nostalgia, satisfaction, and anticipation for the band's future endeavors.In conclusion, Level 42 proved that their musical magic has not faded with time, and this gig was a resounding testament to their enduring talent and showmanship. It was a night to remember, and fans can look forward to more exciting performances in the years to come.
---
Don't forget to follow our Spotify Playlist: