Alok works remix magic on dance classic
|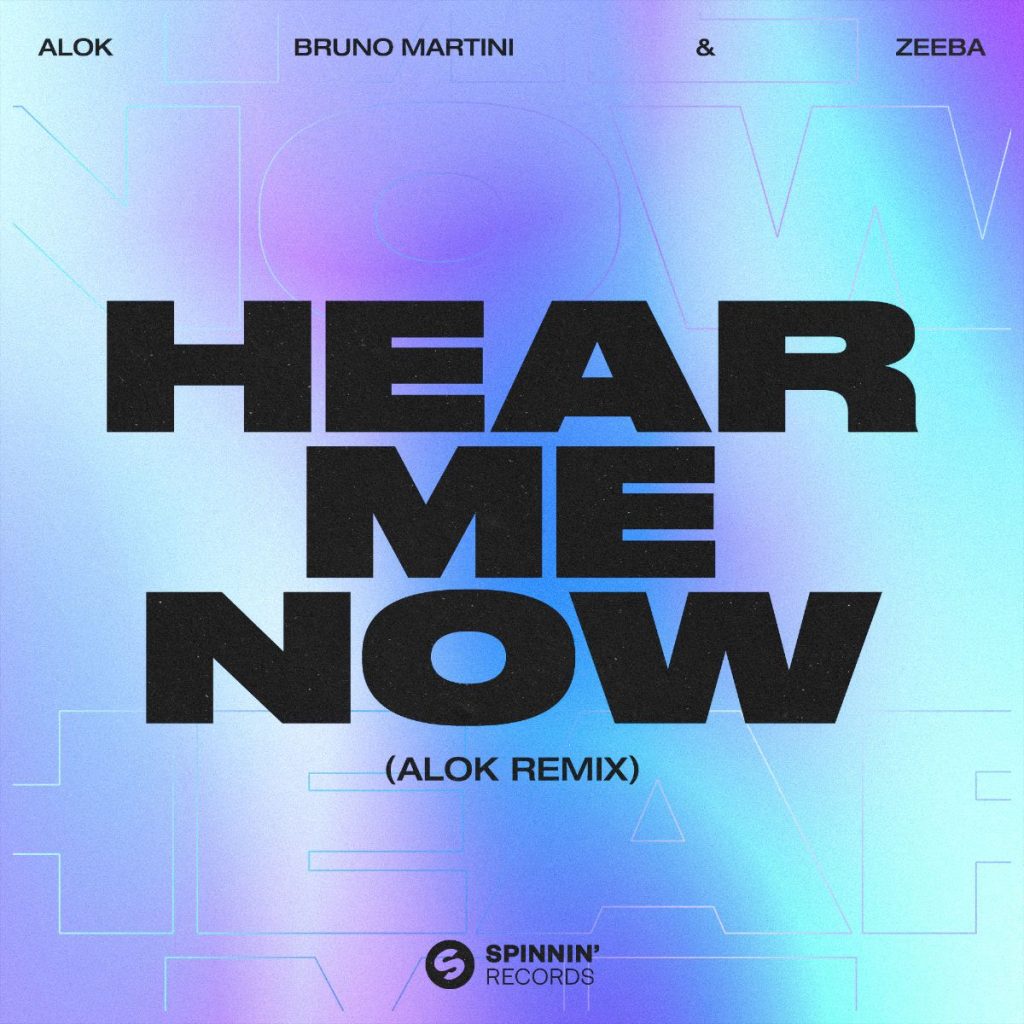 In a blaze of remix mastery, Brazil's most acclaimed DJ/producer Alok has reworked one of his biggest tunes from back in the day. Originally released in 2016 as a collab with Bruno Martini & Zeeba, "Hear Me Now" still counts as a true dance classic, thanks to its mesmerizing melodic hooks and pop drenched vocals. Now, it's back in a furious new guise, seeing Alok unleash raw, uptempo beats and a heavy dose of twisting bass chords, turning it into a certified DJ weapon for today's rave crowds. Already premiered by the Brazilian hot shot during his show at Tomorrowland last summer, anticipation kept rising – now it's finally here, out on Spinnin' Records.
With the Brazilian dance scene growing and evolving as steady as the clock, Alok is known as one of the industry's earliest and best known forces behind its success. He's been responsible for a string of hit releases turning into classics of their own, causing Alok to become one of dance music's biggest stars on a global scale.
While residing at #4 at the DJ Mag Top 100, he was named the #1 DJ in Latin America last year, currently serving over 24 million monthly listeners on Spotify, as well as holding the title of second biggest Instagram account for any electronic artist, counting 28 million fans.
It's quite the triumphal path, kicked off in the early 10's, culminating with his first claims to fame a few years later, when Alok started to seriously grab attention with his hot blooded club tracks featuring his trademark brazilian bass production sound.
Come 2016, he was on a roll, teaming up with fellow Brazilian artists Bruno Martini and Zeeba for the pop tinged single "Hear Me Now." Due to its catchy hooks, the song not only struck a chord with the club crowd, but was also discovered by a global radio audience, resulting in an instant classic that's still played everywhere today.
Counting over 700 million Spotify streams, "Hear Me Now" is Alok's biggest hit ever, the song that made him immortal and ready to conquer the world to become the star that he is today.
Which makes it the dreamed tune for him to remix. Alok sounds thirsty to take the song into 2023, this time adding a rugged, uptempo beat for a fresh dose of energy, while unleashing some fierce synth stabs to let the melody gain more impact.
In the meantime, the original's captivating vocals haven't lost any of their strength; Alok smoothly revamps them with vocoder effects, working up a similar gritty sound effect on the famous whistle melody. Combined with those sturdy, contemporary rave sounds, the song turns into a monster of its own, effectively letting today's festival crowds discover it all over again.
"Hear Me Now" (Alok remix) was originally dropped as a Summer Sessions version, as part of the ongoing playlist series on Amazon Music, curated by Guest DJ's. Following Alok playing the tune at Tomorrowland's mainstage this summer, DJ support increased, including artists like Tiësto, Afrojack, Timmy Trumpet and Mike Williams, as well as anticipation for its official release.
Now it's finally here, as this tune is available on all streaming platforms now, officially released on Spinnin' Records.
---
Don't forget to follow our Spotify Playlist: