The incredible second day of Copenhell
|
Copenhell has firmly established itself as a Mecca for those seeking an unparalleled rock experience. From the sizzling riffs to the thunderous drum beats, this festival captures the essence of rock and metal in its purest form. With an impressive line-up of internationally renowned acts and emerging talents, Copenhell consistently delivers an unforgettable feast of headbanging and adrenaline-packed performances.
The festival's roots go back to its humble beginnings in 2010 when it first kick-started the Danish music scene. Since then, Copenhell has grown exponentially, capturing the imagination of fans around the world and building a reputation as one of Europe's premier rock festivals. Maxazine's Mark Vilstrup Pedersen and Morten Holmsgaard Kristensen visited Copenhell. After a great opening day on Wednesday, the second day was as just as good.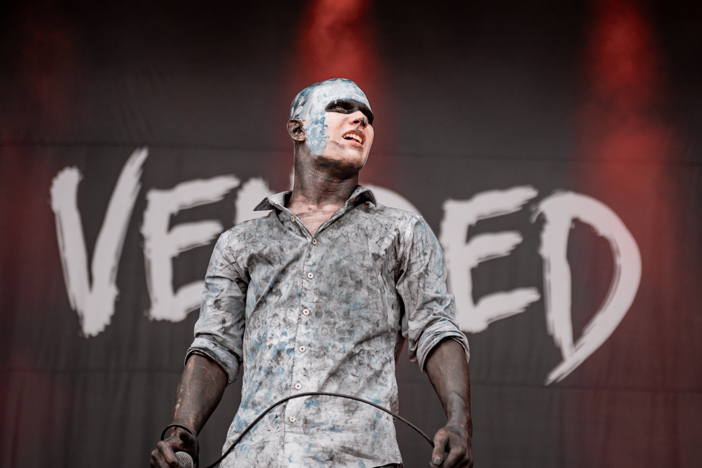 Vended:
The performance by Vended at Copenhell was incredible! The audience was in awe of them due to their incredible talent and stage presence. You can really feel the genetics kick in. It was just captivating to listen to the way their melodies blended with the powerful riffs and enticing hooks. Each band member had an unrivalled presence on stage and emanated an infectious delight and passion that permeated the entire audience.
They performed Intensely, and kept the Audience in the palm of their hands, showcasing their excellent musicianship. Vended is really carving its own way through and across a myriad of genres, becoming something new. I am for one here for it and excited to see where they go with it. (Morten Holmsgaard Kristensen)
Sleep Token:
Sleep Token took the audience on a mesmerizing journey into the heart of musical rapture. It was quite amazing how they were able to establish a groove and an atmosphere that cut beyond time and space. A fascinating air filled the entire space as soon as they took the stage, luring everyone into their enchanted realm. The flawless blending of throbbing rhythms, ethereal melodies, and haunting vocals produced a transcendental experience that left an imprint on the soul.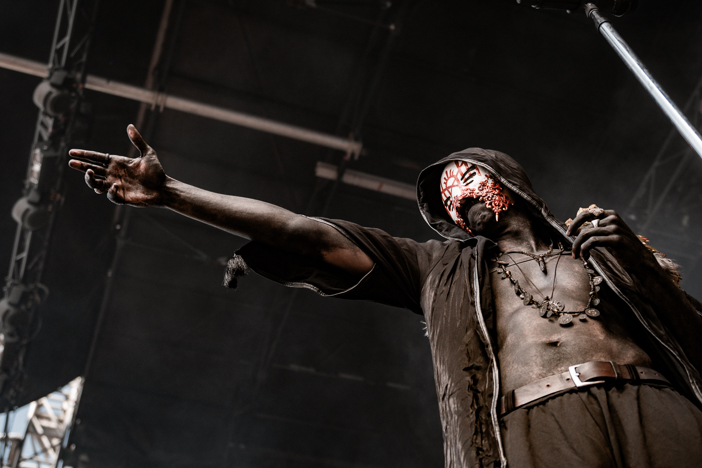 The music was able to ebb and flow thanks to Sleep Token's expert control of dynamics, capturing the crowd with tremendous energy bursts and reflective intros. Their performance served as a tribute to the ability of music to stir up emotions and forge deep connections among listeners. The audience gave in to Sleep Token's music's attraction, swaying together to its mesmerizing beats and harmonies. The band's performance at Copenhell was a convincing demonstration of its capacity to teleport viewers to a place where time stands still and music has ultimate power. (Morten Holmsgaard Kristensen)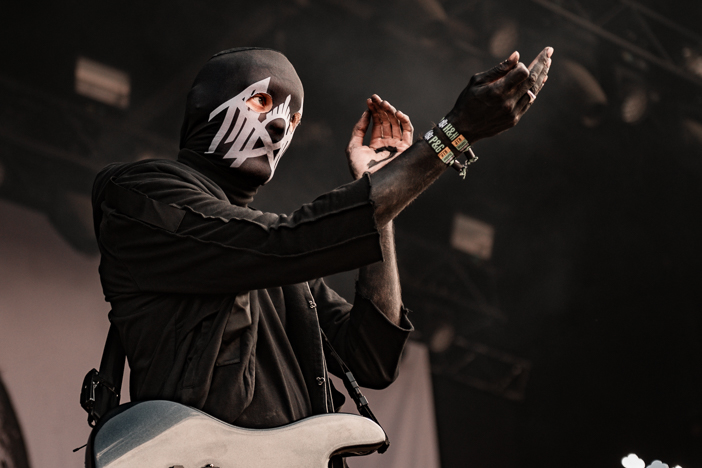 Brutus:
At Copenhell, Brutus put on an incredible show of unbridled emotion and unbridled might. A heated atmosphere immediately permeated the room as soon as they took the stage, making the performance one everyone in attendance will never forget. The band's unrelenting enthusiasm and fire were evident in every movement they made, which reverberated throughout the entire audience.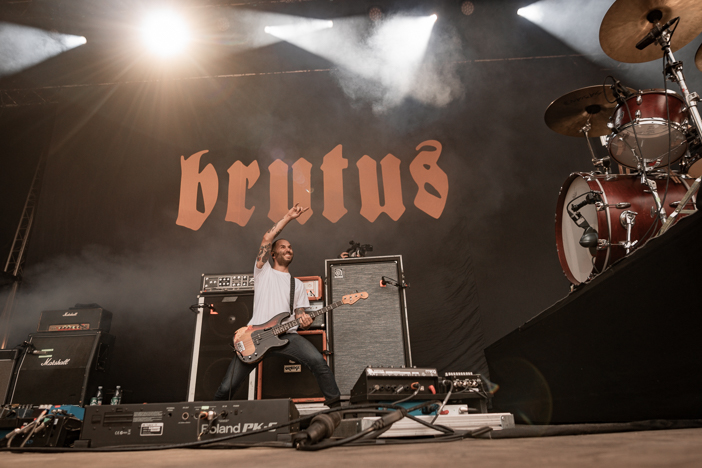 A tremendous sense of liberty and catharsis swept over the audience as the pounding guitars and booming percussion took hold. Heavy riffs and delicate melodies were expertly merged by Brutus to produce a hauntingly beautiful sound world. The band's magnetic charisma swept the crowd away, transforming them into a single cohesive group.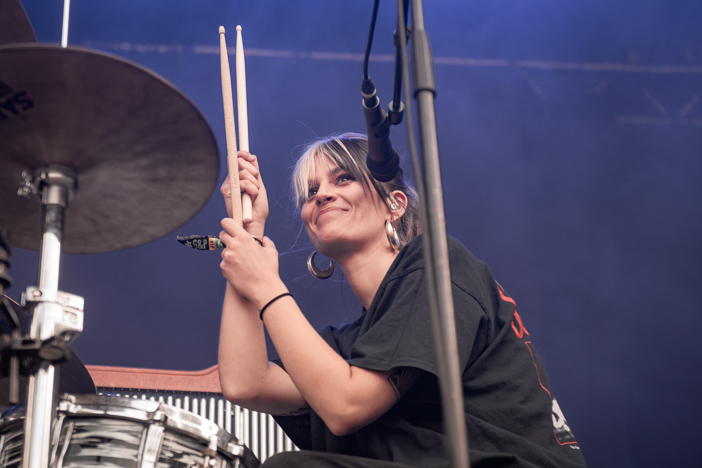 People screamed, moshed, and sang along in unison while Brutus performed, creating an electrifying environment. It was a cathartic release, a time of unadulterated intimacy where the lines between performer and audience vanished. The lasting impact of Brutus' performance served as a reminder of the ability of music to transform and unite people. (Morten Holmsgaard Kristensen)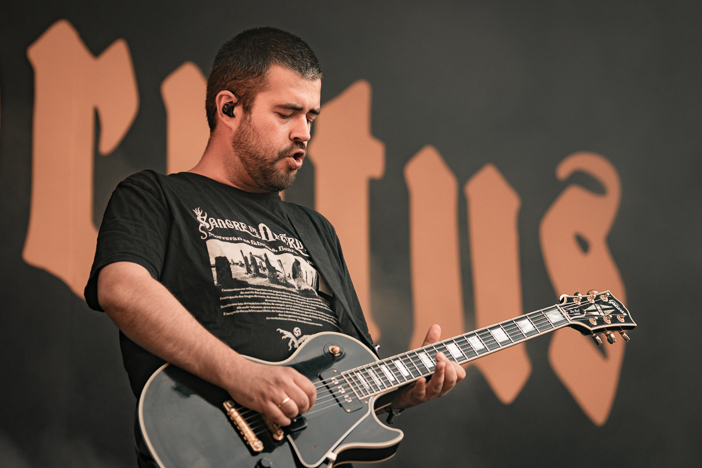 Halestorm:
Halestorm's performance served as evidence of their consistent ability to put on a fantastic spectacle. They once more unleashed their distinct brand of hard rock 'n' roll, completely enthralling the audience. We knew we were in for a special experience as soon as Lzzy Hale's thunderous vocals broke through the air.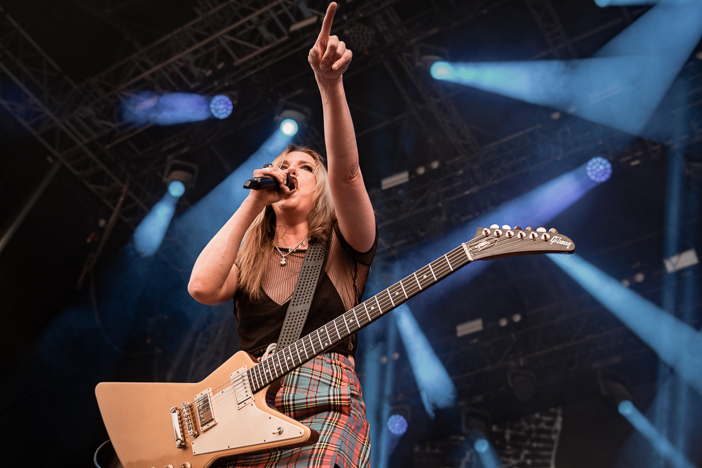 The perfect execution, contagious enthusiasm, and unwavering stage presence of Halestorm were breathtaking. They controlled the stage with ease, bringing the crowd on a wild voyage of head-banging choruses and moving ballads. The rapport between the band members was evident as they synchronized their instruments with ease and charmed the audience.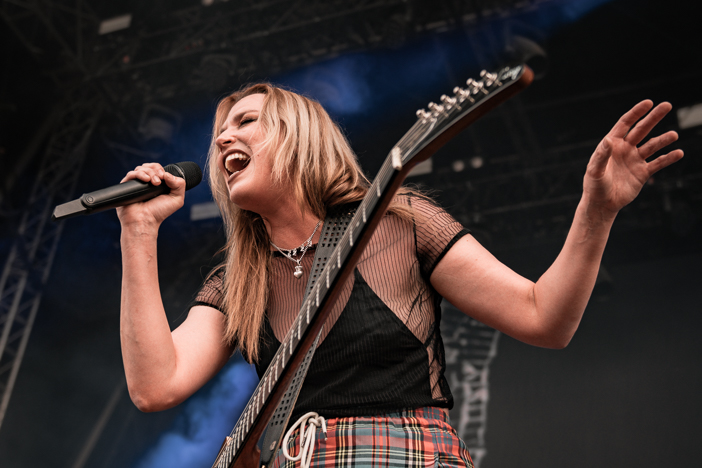 It's simply amazing how Halestorm continually performs at the top of its game, giving its fans a first-rate experience each and every time. Their performance at Copenhell was no exception, further establishing their standing as one of rock music's most dependable and electrifying performers. (Morten Holmsgaard Kristensen)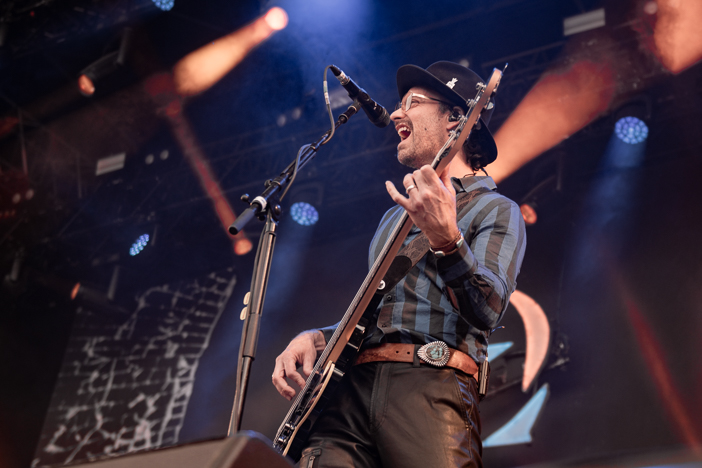 Fever 333:
Fever 333 was an eruption of raw, pure energy. The energy was out of this world as soon as they took the stage. Every chord and every word from the band exuded raw force and unrelenting passion, kindling a fire in the audience. Everyone was left gasping for air and wanting more because of the incredible amount of energy they displayed during their performance.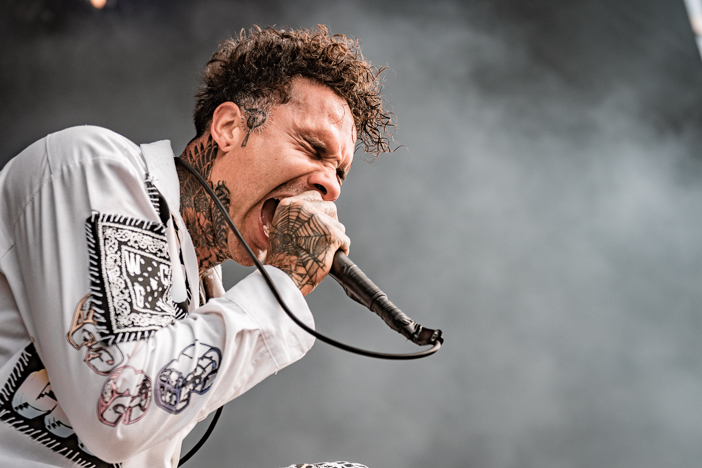 It was fascinating to watch Jason Aalon Butler's dynamic stage presence and unlimited energy. He masterfully controlled the stage and engaged the audience, which resulted in an electrifying mood that permeated the entire space. With their sonic assault and high-octane performance, Fever 333 proved beyond a shadow of a doubt that they are a force to be reckoned with. (Morten Holmsgaard Kristensen)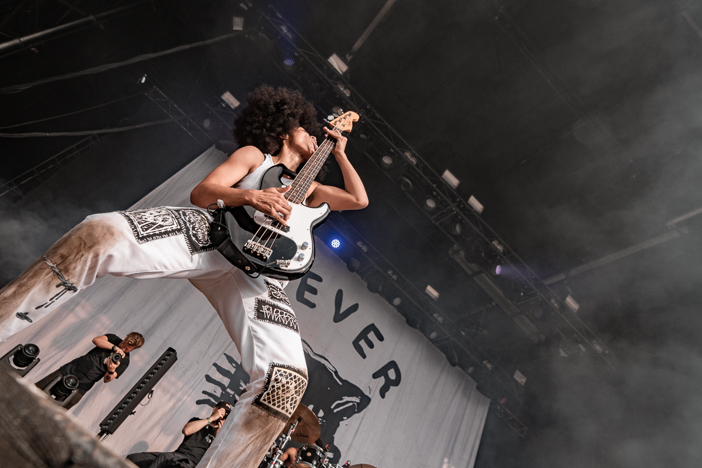 Testament
If you're even remotely interested in thrash metal, chances are you'll know about Testament. And with more than 40 years of playing and touring, the odds are also pretty good that you've seen them live at some point. But it is definitely not without reason that they've been consistently popular all those years.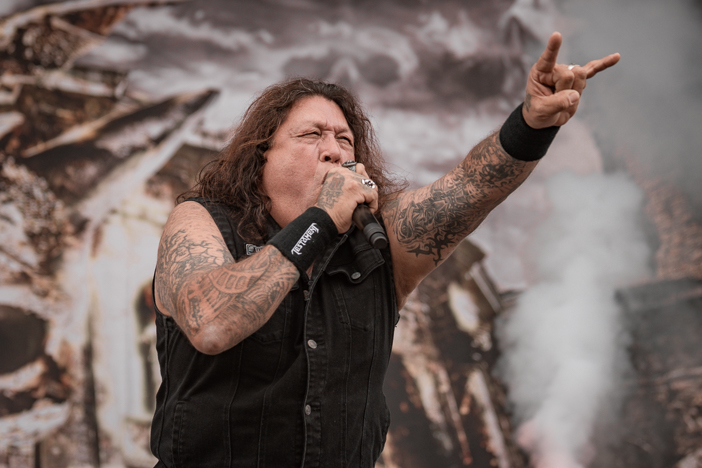 The stage show itself is actually rather plain. Some visuals on the screens, a large backdrop and a few props. Testament isn't about the looks, it's about the sound! And boy do they still deliver a great show. Even pushing 61, Chuck Billy is on fire from start to end, and the crowd is going wild. Moshpits, circle pits and crowd surfing en masse. Even though they played rather early in the afternoon, and the initial turnout wasn't incredible, as soon as they started playing, people started flocking to the stage and hills. This was just the kick in the ass a tired, sunbaked and mostly hungover crowd needed to get into gear. There's no doubt in my mind that this was one of the highlights of the day for many of us. (Mark Vilstrup Pedersen)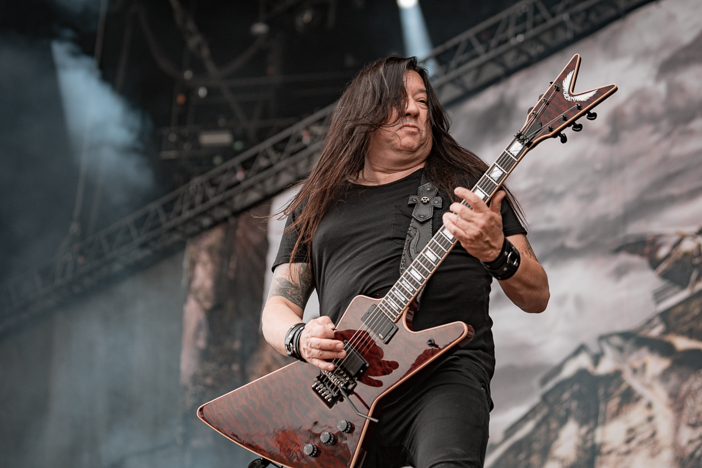 Electric Callboy
Electric Callboy are especially known for 2 things. Being some freaking weirdos in the most delightful unapologetic manner, AND getting people to join in their weirdness and have the party of a lifetime! Their mix of German schlager, pop, metal and electronica is delivered with the kind of self-deprecating humour that Danes love. They aren't taking themselves too seriously, and invite everyone to do the same and join the party. But you couldn't do that without having some great talent, and a firm grasp of what makes the different genres in their musical gumbo, great.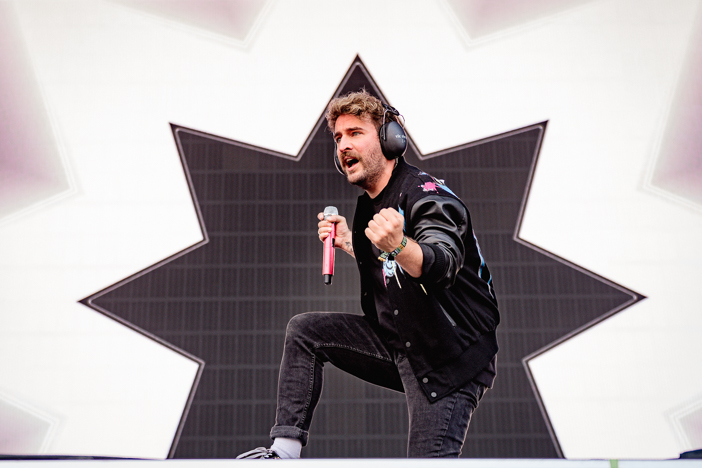 And whatever they're selling, people are buying. The place is packed from one end to the other, well before the band goes on stage, and people are riled up and excited. This band does not need to ask the crowd to get their hands in the air, but when they do, it's a damn sea of fists and devil horns. They're great at interacting with the crowd, and the visuals are impressive and tailormade to the setlist. Turns out that a group of weirdo Germans is just what the Copenhell audience needed to fly their own freak flag high! (Mark Vilstrup Pedersen)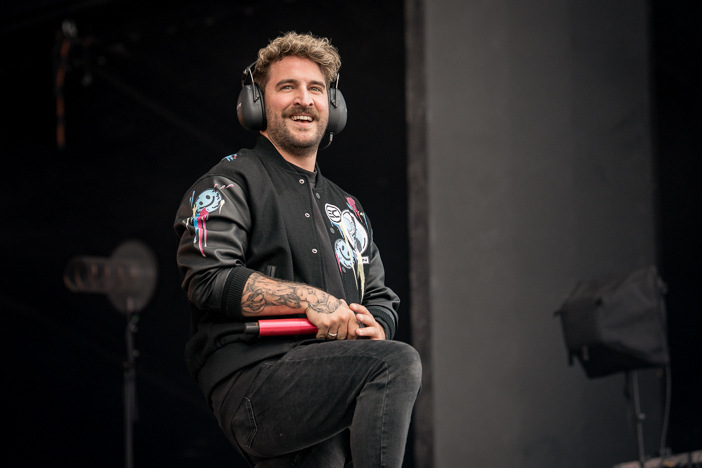 Gojira
The guys in Gojira are known for making a unique, and technically well-made sound, often accompanied with thought-provoking lyrics to create a special kind of atmosphere. They also know that during live shows, that kind of atmosphere has to be built up, and while the crowd is one of the biggest of the day, they're honestly not overly enthusiastic at the beginning. That is until the band's drummer, Mario Duplantier, starts interacting with the people, getting them worked up, and rating their performance with giant signs showing thumbs up or down.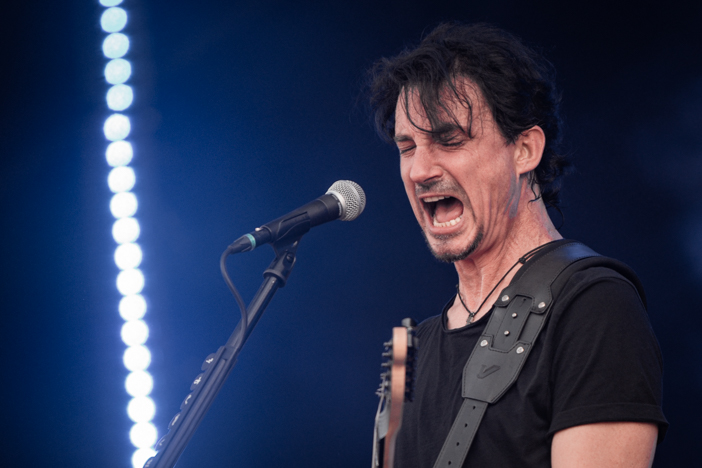 After that, people are way more invested. And musically, the band delivers for sure, playing their biggest hits which are well-received. Visually, they play to their strengths, having animation made to accompany the long stretches of only instrumental music. They also have a theme going, trying to include the different elements of nature in their show. Fire, fog, electricity, and even confetti looking like snow. It's safe to say that the show was unlike any other at this year's Copenhell. (Mark Vilstrup Pedersen)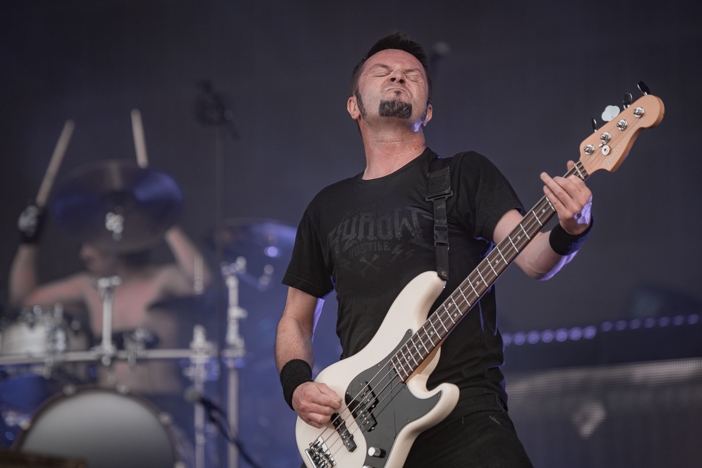 Pantera
Let's start by getting this out of the way. Yes, Pantera, with its controversial lead singer Phil Anselmo, has often been a subject of discussion in the metal community. Some think he takes things too far, others not really caring about his antics. Now that that's been acknowledged, let's take a look at the actual show at Copenhell 2023.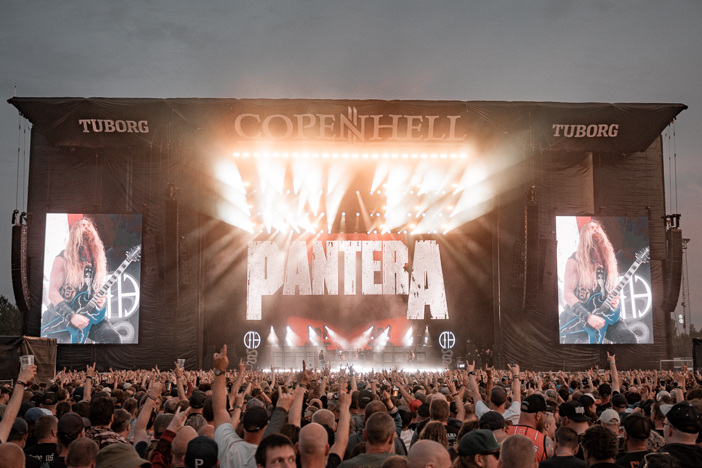 It's clear that they're pros who've done this show a bunch of times, there really isn't anything negative to say about the quality. Perhaps the stage show could have been a bit grander, but in the end, Pantera isn't about the visuals. Zakk Wylde is amazing as always and gives us more than one spectacular riff throughout the show. Towards the end, they play a tribute video on screen to former members, Darrel 'Dimebag' Abbott and Vinnie 'Vince' Paul, with home footage of the two, showing perhaps another side of the lead singer than is usually focused on. During the next few songs, the crowd seems to have found renewed energy, and the show ends on a great note. (Mark Vilstrup Pedersen)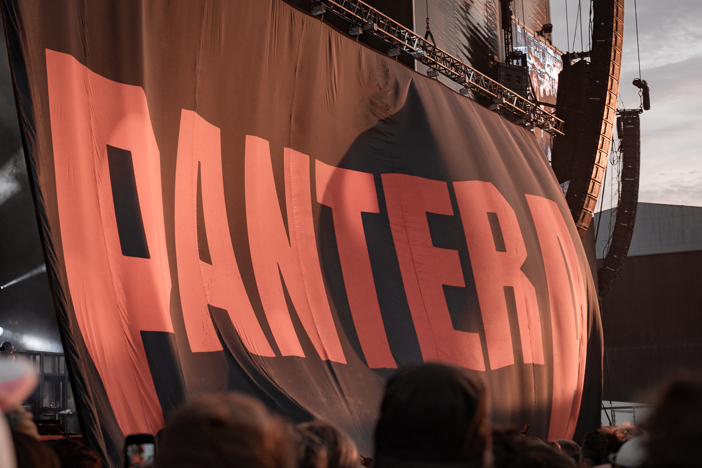 Meshuggah
Meshuggah is one of the closing bands for the night, so the crowd they attract is somewhat smaller than they perhaps would have, had they played earlier in the day. Nonetheless, a lot of fans have come out to see, what can only be described as, an EXPLOSIVE show. High tempo, brutal riffs, the dark guttural vocal from lead singer Jens Kidman, and a light show that could cause a seizure, made the audience go wild. There's plenty of crowd surfing, and almost every fist is raised in the air.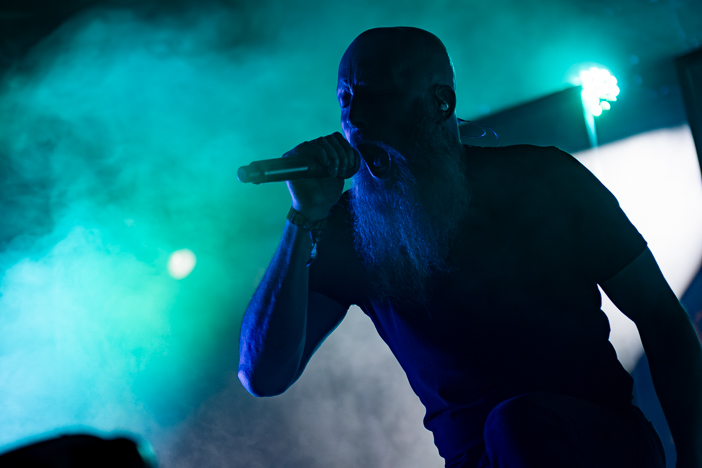 After every song, there's a giant applause, and the people seem to have lost no energy even after an hour. It's clear that every person in the crowd is here because they've waited for this moment all day. The show ends about as abruptly as most of their songs, and what a fitting end to a day full of great music, baking sun and about 40.000 very happy and fulfilled metalheads. (Mark Vilstrup Pedersen)
Photo's (c) Morten Holmsgaard Kristensen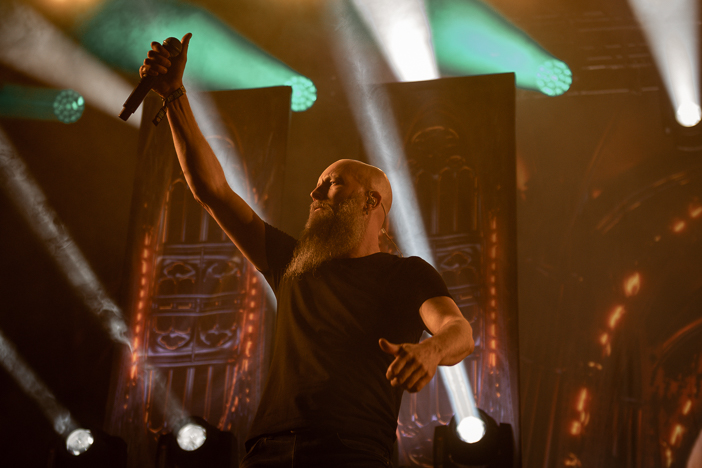 ---
Don't forget to follow our Spotify Playlist: