Juliette Armanet sets the stage ablaze at the Forum in Liege.
|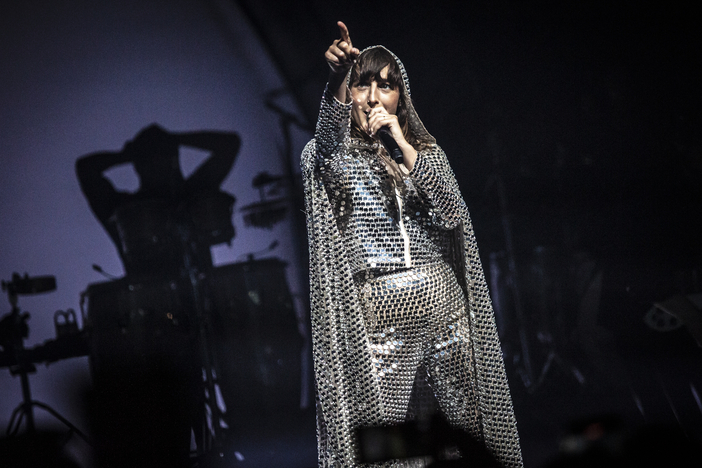 On 26 May 2023, illustrious French pop icon Juliette Armanet graced the stage of the Forum in Liège , a magnificent venue as part of the Jazz à Liège Festival. With a sold-out crowd that had been eagerly awaiting her performance for months, it marked her second appearance in Liège, following her previous visit to the Reflektor in October 2017 during her tour to promote her debut album ' Petit Amie' , with which she immediately seized one of the prizes at ' Victoires de la Musique' .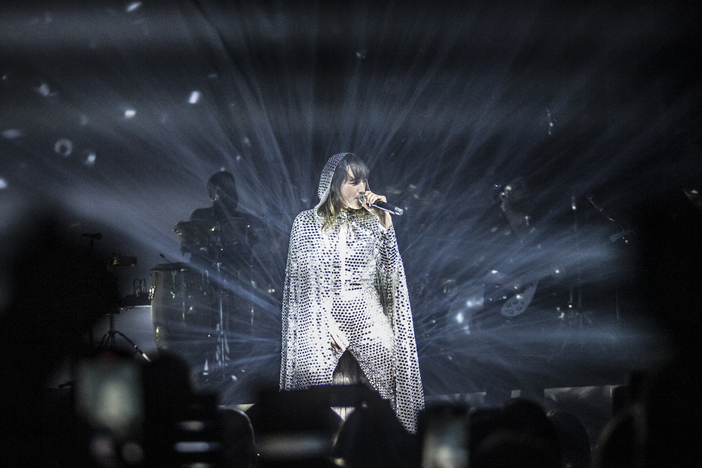 Meanwhile, Armanet has become a true phenomenon, France's own ' Queen Bee' , who draws full stadiums and halls wherever she goes, with her spectacular live shows.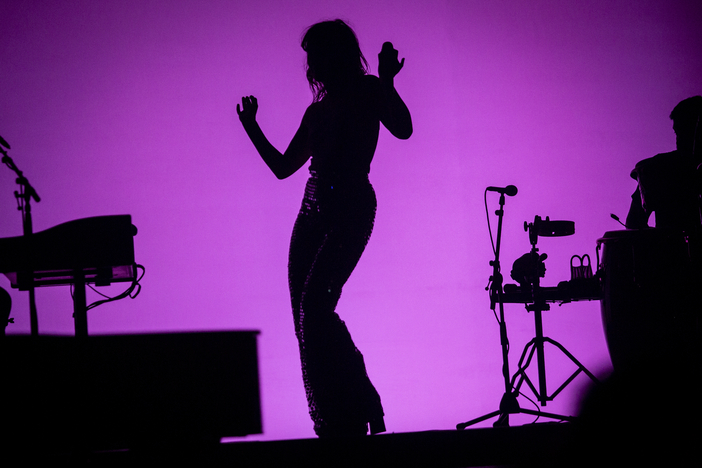 At the Liege Forum, Armanet needed just three songs to turn the venue completely upside down with an explosive show that in just under two hours, almost literally, set the venue on fire. Seamlessly alternating between upbeat disco-pop numbers and more tender but equally captivating moments, she even briefly descended fearlessly into the crowd and danced as if she had known people for years, pseudo-intimate, languid slow dances with a select few privileged attendees in the front rows during the song ' J'te l'donne' .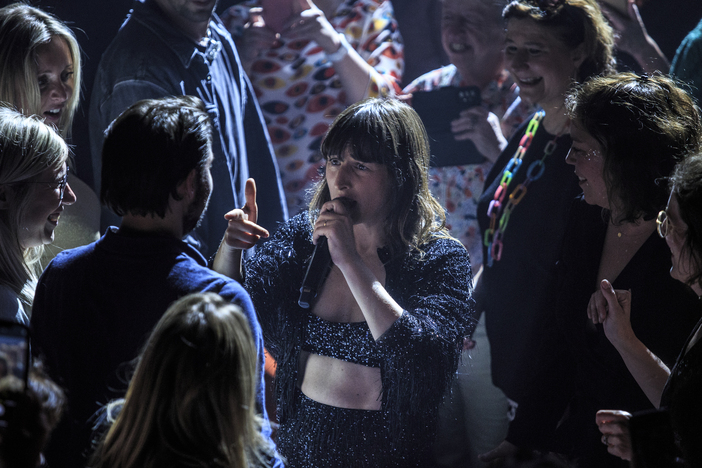 Regular pyrotechnic bursts heightened the atmosphere, culminating in the extended and irresistible rendition of her biggest hit "Dernier jour du disco," which was preceded for the occasion by a stunning, three-minute "Cerrone-like" intro. The energy in the venue was electric.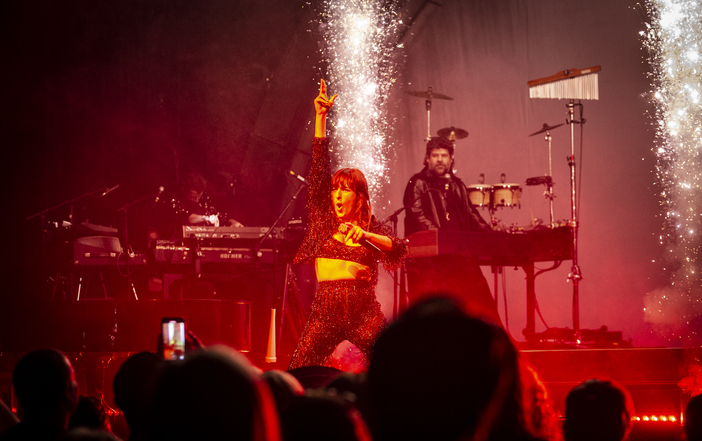 The concert culminated with "Brûler le feu," an explosive performance on a stage that was literally "on fire". Torches, smoke machines and a red-hot light show made for a visually spectacular experience. The intensity of the moment was palpable and left the audience in awe. The Americans may have invented the ' shock and awe' overpowering technique, but Juliette Armanet perfected it to perfection in Liege.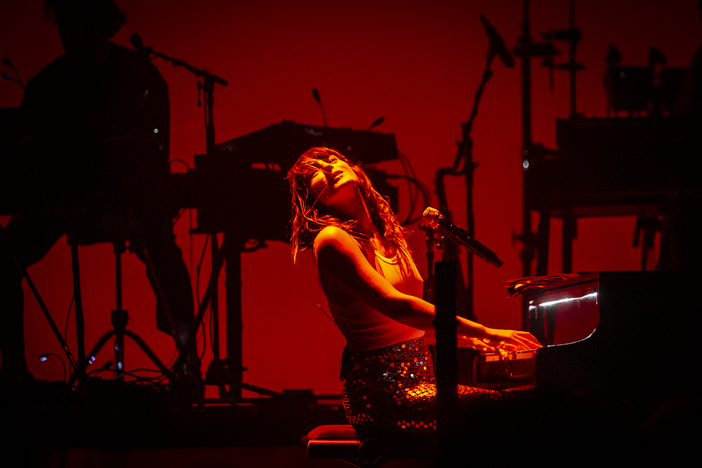 Armanet returned for an encore of three songs, visibly happy to be there. She closed the set alone at the piano with a beautiful rendition of 'Le rouge aux joues'.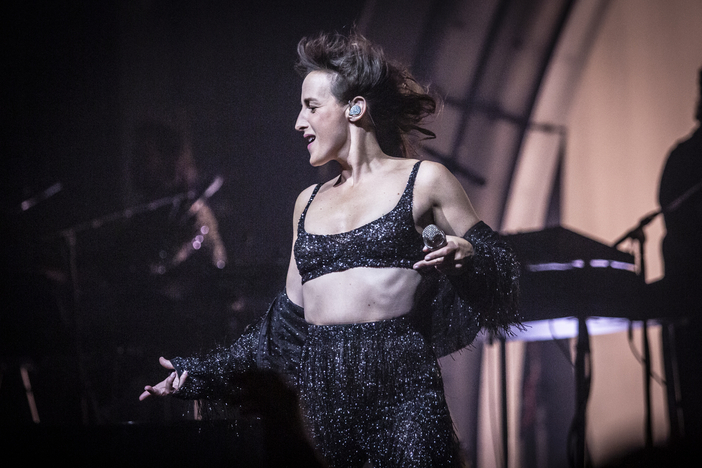 She then went to the raised stage at the back of the stage to say goodbye to us. As she disappeared, a remarkable spectacle unfolded: the microphone stand left at the front of the stage burst into flames, leaving an indelible impression on all present.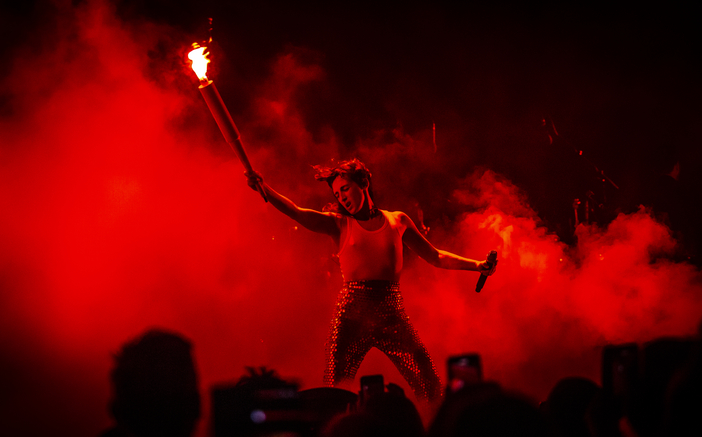 The memory of this scintillating evening will burn brightly for all those who were lucky enough to witness it at the Forum. Juliette Armanet's performance was nothing short of amazing, leaving a lasting mark on the hearts of her adoring fans.
All Photos : Christophe de Housse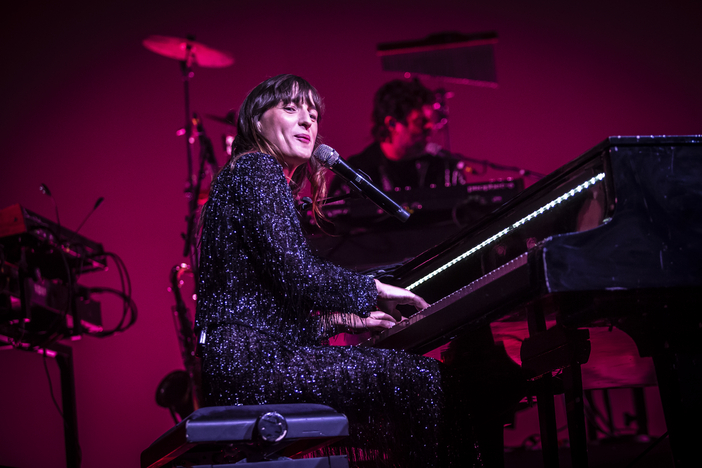 ---
Don't forget to follow our Spotify Playlist: