Lana Del Rey Delivers Enthralling Performance in London
|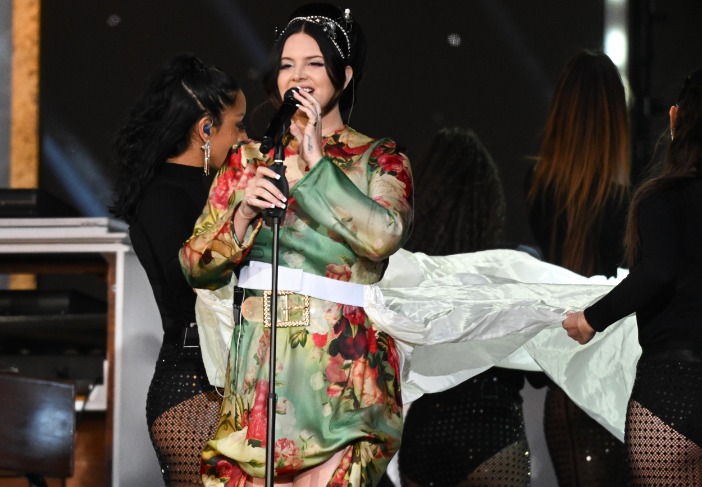 It was a beautiful summer evening in London's iconic Hyde Park when Lana Del Rey took to the stage for her highly anticipated performance at Sunday in Hyde Park. The atmosphere was electric, the crowd buzzing with excitement, and Del Rey did not disappoint.
Dressed in a stunning long floral dress, with her hair elegantly pinned up, Del Rey looked every bit the glamorous star. As the opening notes of "A&W" filled the air, her gentle vocals captivated the audience, reminding us all of the power and beauty of her voice.
Joined by three talented backing singers in shimmering silver sequin dresses and a group of mesmerizing contortionist dancers, Del Rey's performance was a feast for the eyes and ears. She seamlessly transitioned into the haunting melody of "Young & Beautiful," her voice resonating through the park. The sight of 50,000+ people swaying and singing along was truly awe-inspiring.Throughout the set, Del Rey's tender energy radiated from the stage, enveloping the audience in a dreamy atmosphere. The crowd erupted in cheers as she took a seat in front of a mirror, her stylist unpinning her hair, allowing her long auburn locks to cascade around her face. It was a simple yet powerful moment, met with thunderous applause.
Engaging with her fans, Del Rey expressed her gratitude for their support throughout her career. Stepping down from the stage, she made her way to the barrier, where tearful fans eagerly took selfies and shook her hand. It was a touching gesture that demonstrated her genuine connection with her audience.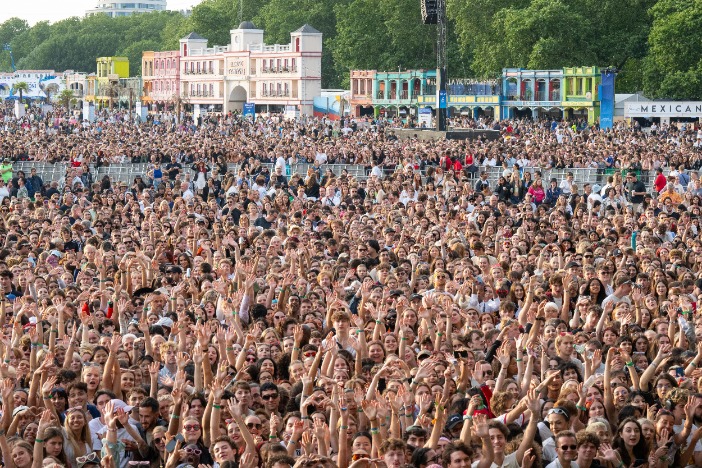 As the evening progressed, Del Rey performed crowd favorites such as "Born To Die" and "Summertime Sadness," with the crowd singing back every word. The atmosphere was electric, the collective voice of thousands echoing through the park. It was a testament to the enduring impact of Del Rey's music and her ability to touch the hearts of her fans.Bringing her set to a close, Del Rey performed the hauntingly beautiful "Did You Know That There Is A Tunnel Under Ocean Blvd" before taking to a flower-adorned rope swing to perform her iconic hit, "Video Games." The crowd was spellbound, hanging on every word as the music faded into the night.
Lana Del Rey's performance at Sunday in Hyde Park was nothing short of spectacular. With her enchanting vocals, mesmerizing stage presence, and a carefully curated setlist, she transported the audience to a world of tragic romance and melancholic beauty. It was an evening that won't be easily forgotten, leaving the crowd yearning for more. Lana Del Rey proved once again why she is a force to be reckoned with, leaving the audience in awe of her talent and longing for her next performance.
Photo's (c) Dave Hogan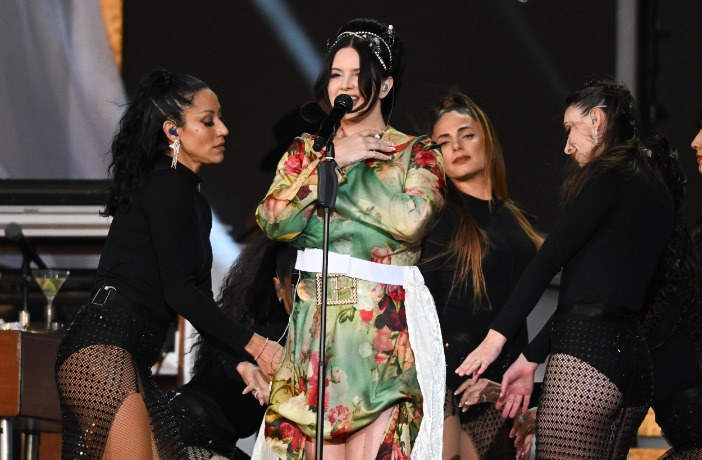 ---
Don't forget to follow our Spotify Playlist: