The Holy, great stuff from the north
|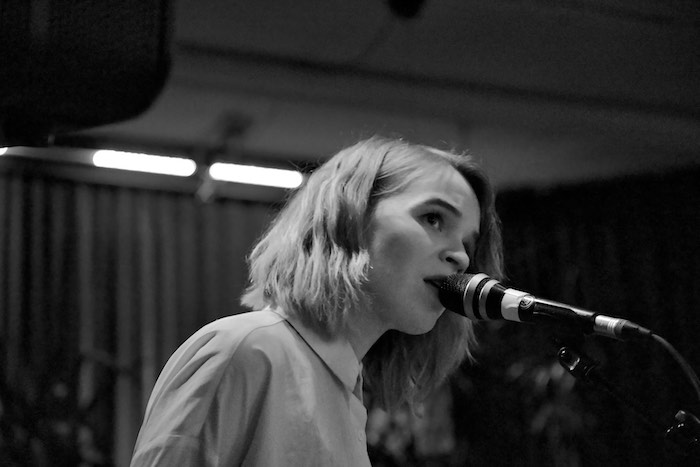 A fresh 'new' band from Helsinki, The Holy. They started in the summer of 2014, during the world cup they came up with the idea to put together a band. Two hours later there were five members in the band, and the first demo was ready. They wanted to make as they put on their website "humongous, noisy songs and to create magnificently large soundscapes, with the help of two drummers and a whole lot of roaring guitars". Let's hear if they succeeded in that.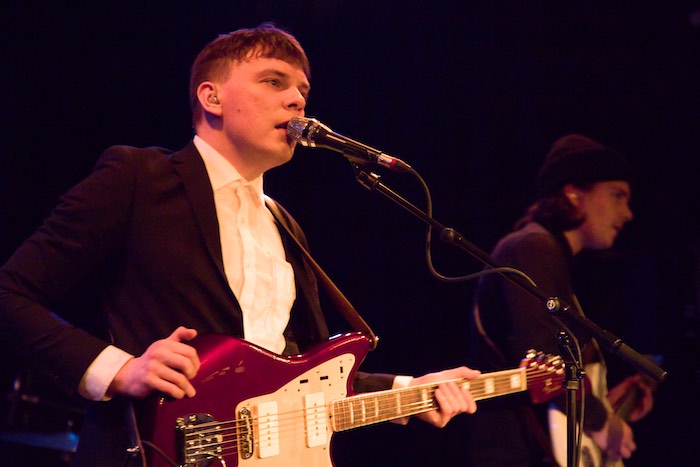 They just came back from a German tour, now in the place to be in Jakobstad. The wind blows like hell outside maybe to warn us to stay inside. But a bunch of people ignored all signs and gathered in the music cafe After Eight that was coincidental, also the starting time of the band. For me the first time being at a concert in Finland so it felt a bit strange, looking to a band performing sitting in a chair, everyone having a cup of coffee and some sweets.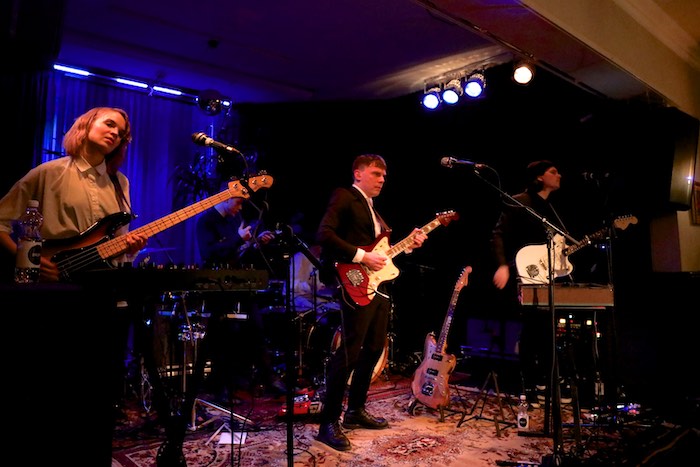 They started with 'the letter'; a great spheric song, dark synths in the back, violin and warm voice, which soon was a diversion, the speed and volume went up a lot. Noticeable guitars, a strong double set of drums, comfortable voices and Synths make it completed and stand out from all the bands that are trying.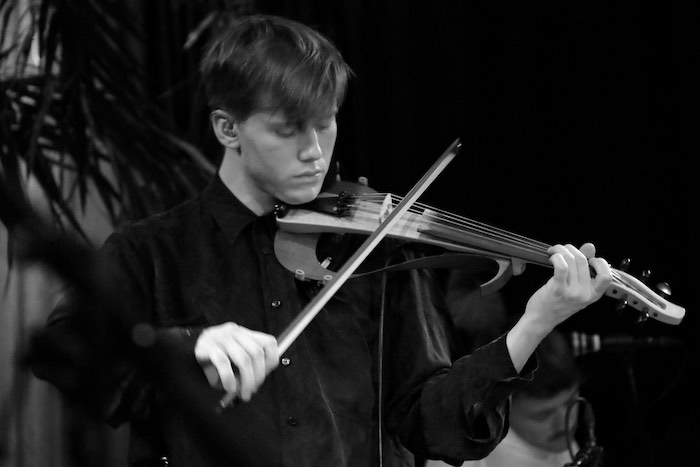 A woman, Laura Kangasniemi, on synth and Bass always good to see and hear girl power on the bass was the only female input to the band. The double guitars, the violin and sometimes even triple drums gave the songs just some extra depth. Also the dynamic in the songs makes them stronger. A nice uptempo number was 'Land before time' sounded because of the guitar riffs and the singing of Eetu Henrik Iivari a bit like The Editors, which is a compliment.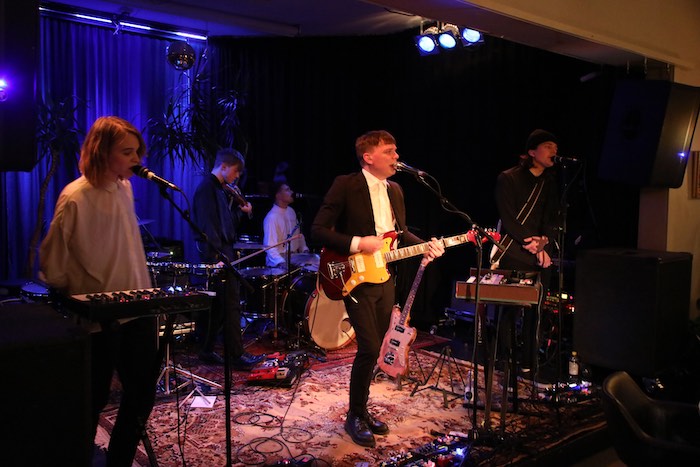 'This will be the day that I die' starts with a dark heavy sound but with the voice lead singer it became lighter later on in the song when the guitar sound of Pyry Peltonen was kicking in it became almost like an anthem. Because of their repetition in their music, like in 'Fanfare III' it sounds familiar and catchy, it has real hit-potency.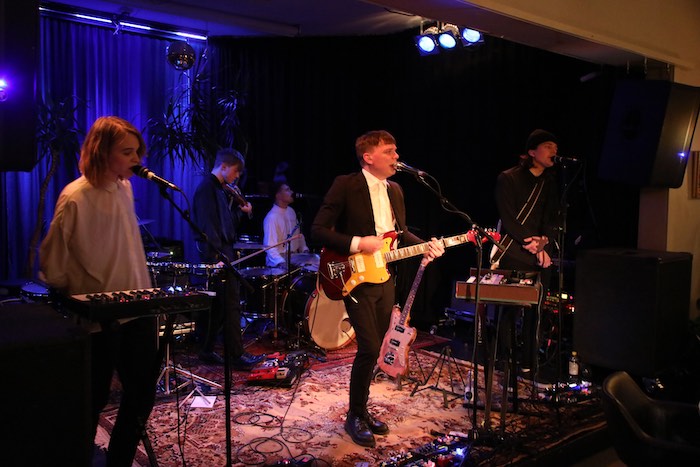 'Ramses the evil brother' sounds like Bowie if you listen to the singing, but the synths give it a totally different sound. You'll never get bored with this band! Their sound was a bit like the band War on Drugs, but then with more power. The music was like a wall of sound taking you from one side of the room to another, embracing you till you can't get out anymore. It would be nice to see and hear them in what more light again at a summer festival somewhere sometime.
Foto's (c) Hans Kreutzer
---
Don't forget to follow our Spotify Playlist: