Metalcore band InVisions (UK) naar Submit Fest 2019
|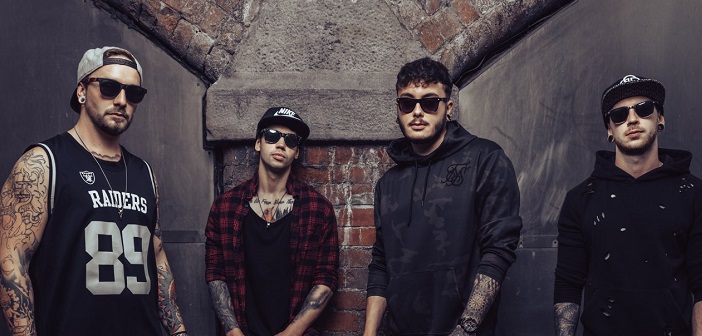 With just under two months to go, the organization of Submit Fest has added the metalcore band InVisions to the line-up for the third edition of May 25, 2019, in Baroeg, Rotterdam.
InVisions (UK)
InVisions released their killer and brutal second album 'Between You & Me' earlier this year, which included bangers like "Too Far Gone" and "Good For Nothing". InVisions brings aggressive and melodic metalcore, filled with heavy, brutal breakdowns and catchy hooks. After touring with Our Hollow, Our Home, and playing in The Netherlands earlier this year, the band will return for Submit Fest.
With this, a change has been made to the line-up for the modern metal festival and the organization has yet to make a Dutch name known. The Palm Reader show at Submit Fest has been canceled.
Submit Fest line-up
InVisions (UK) will be joining headliner Hacktivist (UK), The Royal (NL), Time, The Valuator (DE), RXPTRS (UK), Familiar Spirit (UK)and Frontstreet (NL).
Submit Fest is the indoor festival with thé best up and coming and breaking through metal acts from the local, national and international scene. This edition focuses on metalcore and progressive metal. This festival is organized by three ladies from Rotterdam who are collaborating with venue Baroeg.
Submit believes in the strength of the Dutch metal scene and the talent of the new generations.
Submit – supporting the scene together
---
Don't forget to follow our Spotify Playlist: