M83 Announces New Album "Fantasy"
|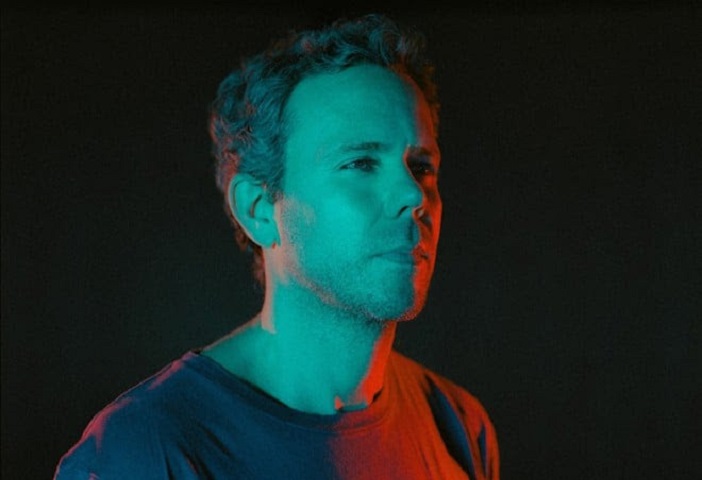 Today M83, aka Anthony Gonzalez, announces the details of his new forthcoming full-length album, "Fantasy", which will be released on March 17th, 2023. In addition to this news, M83 has shared the sweeping, transformative first cut Oceans Niagara. Accompanying the track is a video directed by his long-time creative collaborator, filmmaker ("Knife" and "Heart, You And The Night") and brother Yann Gonzalez.
"Beyond Adventure", Gonzalez sings into a trademark M83 swirl of synths & guitars. These are the only two words in the entirety of "Oceans Niagara", a proclamation with an ellipsis, and the most apt tone-setting for the evocative, sense-amplifying journey that is "Fantasy".
For Gonzalez, "Fantasy"'s direction and aesthetic were immediately clear. 'I wanted this record to be very impactful live,' he says. 'The idea was to come back with something closer to the energy of "Before The Dawn Heals Us". The combination of guitars and synths is always in my music, but it's maybe more present on this new record than on the previous ones.'
Reserved in nature, Gonzalez also sought to continue a trend that has become more prominent in his recent albums. 'I wanted to be more present lyrically and vocally even if that was daunting at first,' he states. 'I thought if I could achieve that, this album will be more personal than those that came before.'
"Fantasy", M83's 9th studio album, proves a towering sensory delight and marks his most personal album to date, an alternate world that Gonzalez has created as an escape from the disconnected world we live in today.
Sonically expansive yet tenderly intimate, Gonzalez harnesses a juxtaposition of the unreachable and the omnipresent in a way that leaves the listener feeling unabashed, heart-blazingly alive.
M83 is the musical vision of French multi-instrumentalist Anthony Gonzalez. Over the span of two decades, he has firmly established himself as an artist whose work transcends mere escapism in favour of full-on worldbuilding. Whether it be via his celebrated studio albums, film soundtracks, or compositions for stage productions, Gonzalez has proven that nothing surpasses his ability to perfectly encapsulate a specific time, emotion, or sense of place.
Initially sparked by inspiration from shoegaze, Gonzalez' body of work spans and blurs multiple genres and realms, from the synth-laden dream-pop found on "Saturdays = Youth" to the ambient soundscapes of "Before The Dawn Heals Us". He has seen grandiose global success with the Grammy-nominated, platinum-selling "Hurry Up, We're Dreaming", which features the explosive hit single "Midnight City" and has performed sold-out tours around the world. His career has also flourished in the film world, where he has soundtracked the silver screen for films like French director Gilles Marchand's 2011 "Black Heaven", "Oblivion", Tom Cruise's sci-fi flick, his brother's films "Knife & Heart" (starring Vanessa Paradis) and "You And The Night", as well as soundtracking Cirque Du Soleil's "VOLTA".
M83 has also announced news of an extensive North American tour that will launch this April and run through the end of May, featuring festival appearances at both Just Like Heaven in Pasadena, California and Corona Capitol in Guadalajara, Mexico.
M83 2023 NORTH AMERICAN TOUR DATES:
4/10/2023 – Phoenix, AZ – Van Buren
4/11/2023 – Albuquerque, NM – Revel
4/13/2023 – San Antonia, TX – Aztec
4/14/2023 – Austin, TX – Stubbs
4/15/2023 – Houston, TX – White Oak Music Hall
4/16/2023 – Dallas, TX – House Of Blues
4/18/2023 – Nashville, TN – Marathon Music Works
4/19/2023 – Atlanta, GA – Eastern
4/21/2023 – Philadelphia, PA – Franklin
4/22/2023 – Washington, DC – Anthem
4/23/2023 – Boston, MA – Roadrunner
4/25/2023 – New York, NY – Terminal 5
4/26/2023 – New York, NY – Terminal 5
4/28/2023 – Montreal, QC – MTELUS
4/29/2023 – Toronto, ON – History
4/30/2023 – Detroit, MI – Royal Oak
5/2/2023 – Chicago, IL – Riviera
5/3/2023 – Minneapolis, MN – Palace
5/5/2023 – Denver, CO – Mission
5/6/2023 – Salt Lake City, UT – Ogden Twilight
5/8/2023 – Portland, OR – Schnitzer
5/9/2023 – Vancouver, BC – Commodore
5/10/2023 – Seattle, WA – Showbox SoDo
5/11/2023 – Seattle, WA – Showbox SoDo
5/13/2023 – Pasadena, CA – Just Like Heaven
5/14/2023 – Pasa Robles, CA – Paso Robles Winery
5/16/2023 – San Francisco, CA – Fox
5/17/2023 – San Francisco, CA – Fox
5/20/2023 – Guadalajara, MX – Corona Capitol GDL
EU TOUR DATES:
6/7/2023 – Sigulda Castle, Latvia
6/8/2023 – Lukiskes Prison, Lithuania
6/10/2023 – Helsinki Sideways Festival, Finland
6/24/2023 – Metronome Festival, Czech Republic
7/7/2023 – Beauregard Festival, France
8/12/2023 – Grape Festival, Slovakia
8/13/2023 – Sziget, Hungary
---
Don't forget to follow our Spotify Playlist: