The White Buffalo – Year Of The Dark Horse
|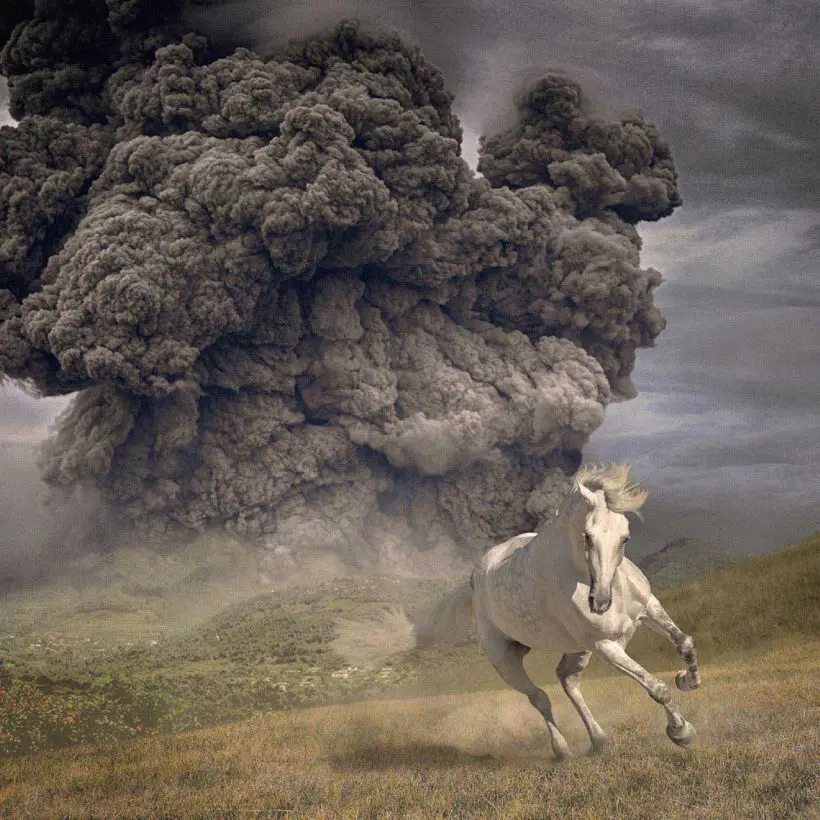 Jake Smith aka The White Buffalo recently released his eighth studio album "Year Of The Dark Horse". The album has the daunting task of following up on 2020's "On The Widow's Walk", one of the best records of that year if you ask me.
With this album, we get something different from what we are used to from Smith. He wanted to make his 'headphones album' with "Year Of The Dark Horse". You can also notice that with headphones on, because all songs flow into each other nicely, no silences between the songs so you really get the feeling that you are listening to one long story.
That's basically what this album is, Smith wanted to make an album about a year in your life. 'The songs still have the same purpose of either telling a story or hitting you somewhere emotionally.' Based loosely on a calendar year, the songs on the album mirror seasonal changes, setting moods in order to tell a tale through the highs and lows of the seasons.
Those moods can also be heard on the album. For example, dark songs like "Love Will Never Come/Spring Song" and "She Don't Know That I Lie" actually give a somewhat uncomfortable feeling. Lyrically and musically, he seems to have lost his way for a while. In other words, this is the part of the year when he isn't feeling well. They make the album, the story, complete with the mood swings, although they are not my favourites in themselves. Fortunately, the next song is a lot better with him, he sings a helping hand with "C'mon On Come Up Come Out".
In quiet songs like "Winter Act 2" and "Am I Still A Child" we hear that oh-so-beautiful voice of Smith. Especially in the first song, his voice gives a sense of calm again. You are sucked into the story and hang on to his every word for more than three minutes. With the latter, you dream away with nostalgic thoughts.
We can therefore say that this new "Year Of The Dark Horse" with the not yet mentioned beautiful cover is probably the most varied album that The White Buffalo ever released. He wanted to tell a story with this album and he certainly succeeded. It is precise because of the many variations that those mood swings come to the fore. This also has to be said that this record needs a while before it really convinces. An album for real album lovers. Are you looking for an album with some hits and "loose" tracks, then this is a tough one. (8/10) (Snake Farm Records)
---
Don't forget to follow our Spotify Playlist: