Morcheeba – Blackest Blue
|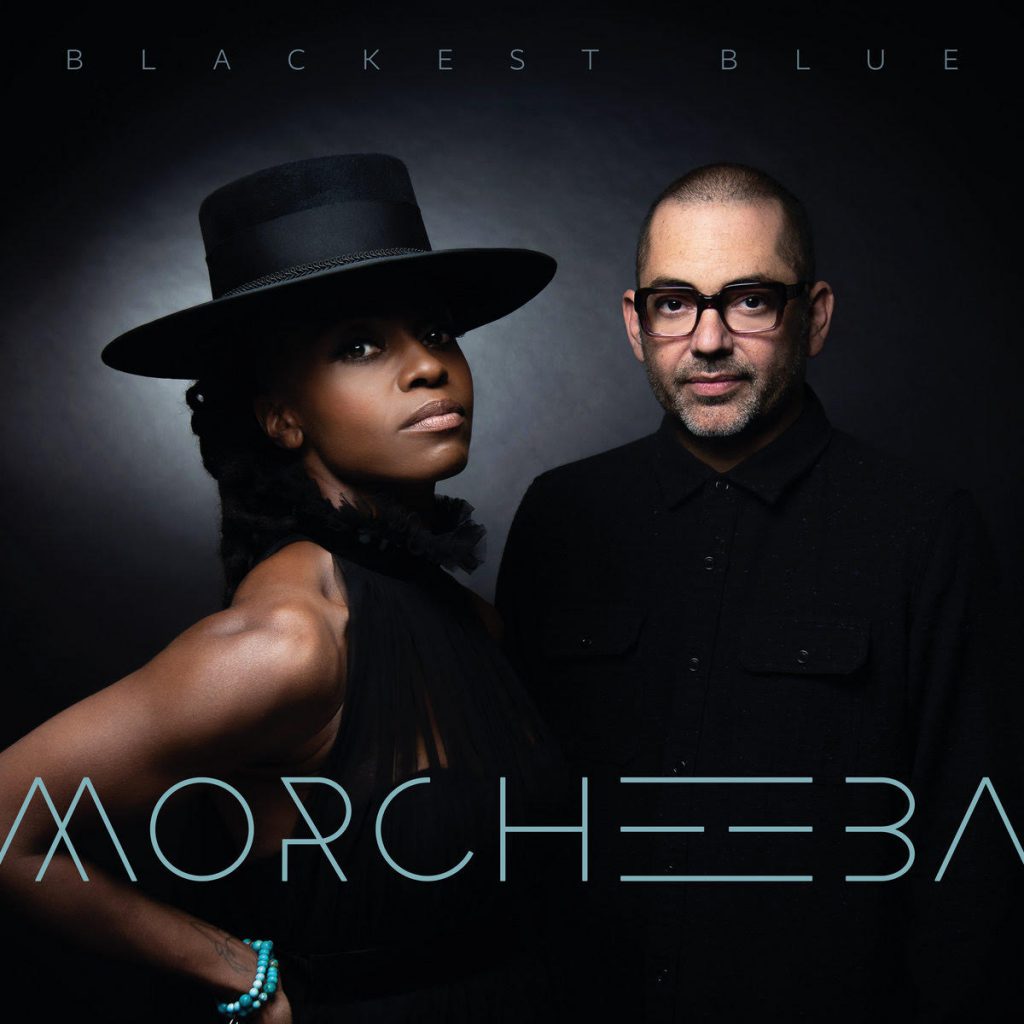 Last month, the new album by the London-based band Morcheeba was released under the title "Blackest Blue". "Blackest Blue" is the tenth album under the moniker Morcheeba. Nowadays the band only consists of singer Skye Edwards and multi-instrumentalist Ross Godfrey. After an extremely successful tour, Morcheeba was also met by the corona-ghost that put all activities on hold. Ideal for working on new material. This has resulted in a very strong album, which, as happens more and more nowadays, was already preceded by a number of strong singles. "The Moon," "Oh, Oh, Yeah," "Sounds of Blue" and "Killed our Love" were released as singles that already gave away almost half of the album to be released. If you like the singles, you can't go wrong with the album.
The album contains 10 tracks. Spherical drawings, deeply rooted in Morcheeba's history. Downbeat, electro-pop, trip-hop, all dipped in the fantastic voice of singer and lyricist Skye Edwards, who actually seems to be getting better and better. The emphasis is placed on 'seems', because Edwards has always been a fantastic vocalist, which you could especially hear live. On 'Blackest Blue' Morcheeba goes more than before in the post-covid habit that new albums are actually high-level home recordings. Bands no longer meet in the studio, but record their parts independently of each other at home. In the case of 'Blackest Blue' this worked out very well. It's probably the best produced album I got to hear this year. I love how the voice is blended in the mix.
The song material on this new album is much better than on its predecessor "Blaze Away" (2018). To be honest, "Blackest Blue" is the best Morcheeba album since "Blood like Lemonade" from 2010. It's best song is without a doubt "Say it's over" on which Skye Edwards sings a duet with Brad Barr of the Slip and the Barr Brothers. The voices fit perfectly together, and the song will silence the biggest audience, although it remains to be seen who will perform the male vocals. Striking is "The Moon," a cover by the Croatian artist Irena Zilic. A name that you never actually hear, but which Morcheeba's version certainly does justice to, and which hopefully also gives Zilic some spin-off publicity, because she deserves it.
"Blackest Blue" signifies the definitive return of Morcheeba. Skye Edwards shows once again that she is indispensable to this band, and that synergy is more important than ego. There will be no mainstream hits, this music is too far from the current mainstream pulp for that. Thanks to Morcheeba for that. A wonderful album that will undoubtedly attract new listeners. Let's hope they get to see them live again soon, because that's when Morcheeba is at her best. (8/10) (Fly Agaric records/ Cartel Music Group)
---
Don't forget to follow our Spotify Playlist: