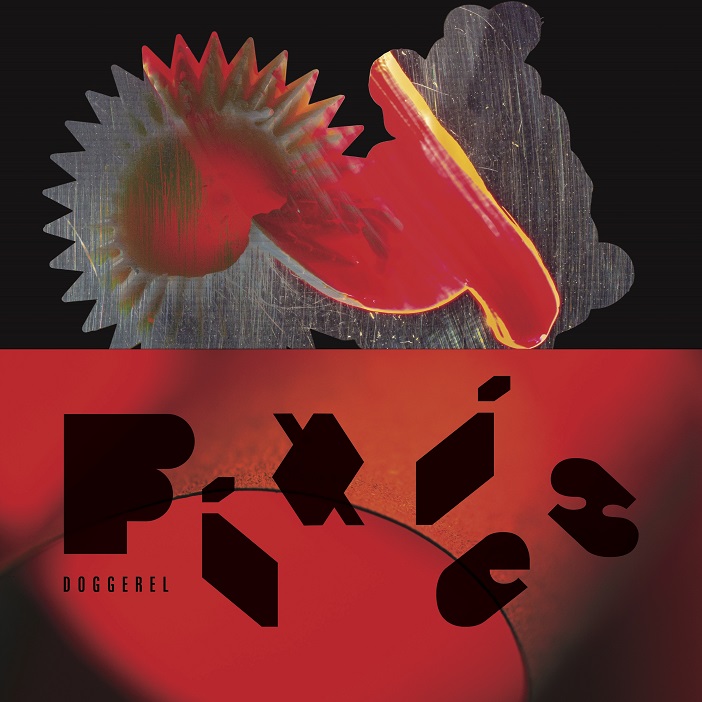 Let's not beat around the bush. The Pixies' heyday was in the late 1980s and early 1990s. With albums like "Surfer Rosa" and "Doolittle", they became world-famous. Rightly so, the band was innovative, helping shape the emerging mainstream grunge and surf rock scene. Their music was the inspiration for the very greats.
Kurt Cobain even ruefully admitted that he wanted to copy the dynamics of Frank Black's band the Pixies when he wrote "Smells like teen Spirit". Live, the Pixies are a primal force to be reckoned with at all times.  With thousands of people simultaneously singing along "When the Devil is six, then God is Seven", only the Pixies get that done. Credit where credit is due.
However, after the 1991 album "Trompe le Monde" and the subsequent 2014 "Indie City", the band's popularity quickly went downhill, especially when measured by sales figures. Live, Pixies continues to attract longtime fans. 
Now the band has released their new album "Doggerel" on 30 September on the BMG label. And indeed, the intro to this review already hints at it. The downward trend continues with this latest piece of work.
Two diagonal spins of the full album later, and nothing at all has stuck. No riff, no hook, no chorus, no feeling, nothing, nada. That can't be true, can it? Off to work with the noise-cancelling headset then.
Opener "Nomatterday" is so old school it's not fun anymore. Frank Black is also well into his fifties by now, and then the fire and sacred need are pretty much missing in this dutiful stylistic figure. I would like to hear this played by the Linda Linda's, that would be fun!
Black is said to have written 40 songs for this album. If these 12 of them are then the best, it actually takes away all hope for what should come after this album. "Vault of Heaven" is just a stupid and annoying song that doesn't seem to have any life in it. "Dregs of the Wine" then has a bit more momentum, but again zero conviction. Pixies sound jaded and implausible. In terms of developmental age, they are stuck somewhere in the 1990s. One wonders how that will be when they are over sixty. It would make you sad.
"Haunted House" is the album's most enjoyable track. Pixies sound here like Crowded House sounded thirty years ago, and it suits them just fine. Call me crazy, but listen for yourself and then tell me it's not true. "Pagan Man" then, of the same cloth. Neil Young has never sounded better. 
Otherwise, the album is utterly uninteresting and it just takes effort to have to sit it out. The fire is out, the nineties are long gone, there is no more competition, and they are all dead or have retired. Something the Pixies could also consider. That retiring, then. (5/10) (BMG)
---
Don't forget to follow our Spotify Playlist: