Cyber Division wins K-POP WORLD FESTIVAL X BLACK SWAN in Brussels
|
On 4 September 2022, the Korean Cultural Center in Brussels organized a 100% pure K-POP event in Brussels under the name "K-POP WORLD FESTIVAL X BLACK SWAN" in the concert hall La Madeleine. The event was composed of two parts, the first stage was the K-POP World Festival where 13 teams in groups or solo performed in a K-POP dance competition for prizes. The second part was a concert of the K-POP female group, "Black Swan" which has a Belgian member: "Fatou". "Black Swan" is a group made up of members of multi-nationalities from Belgium, India, and Brazil to Germany. It is unique that this group is the first non-Korean K-POP group.
It wasn't easy for the jury to appoint a winner because the level of the dance groups was high. We give you here a list of the top 3 winners of the competition:
1) Cyber division
2) Mercury crew
3) Move nation
After the competition was a short break with K-pop random dance and then the show of Blackswan. The crowd was very enthusiastic about Blackswan's performance, especially because they have a Belgian member. We heard all of the audience chanting the name "Fatou". The 4 women performed well on stage together and we also saw some solo songs sung by Fatou. She is a great rapper, and yes, you notice that she also has experience as a fashion model. The fans of Kai (EXO) were excited about the cover of the song 'Mmmh'. We are looking forward to the great future of Blackswan and the next K-pop event of the KCCB (Korean Culture Center of Brussels).
Photo's (c) Fred Stiens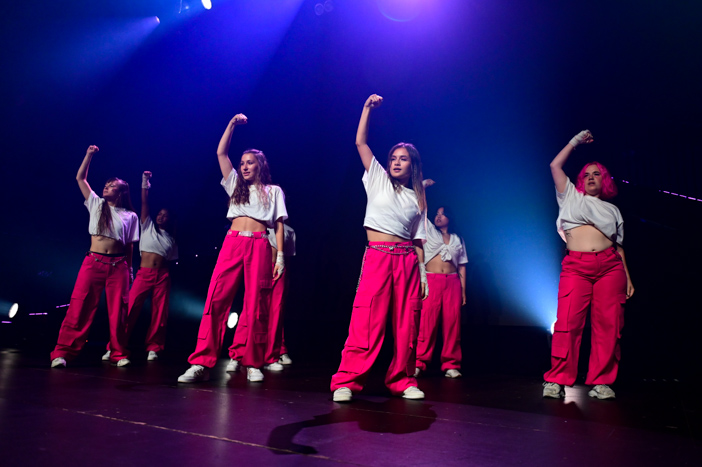 ---
Don't forget to follow our Spotify Playlist: