Stella Donnelly – Flood
|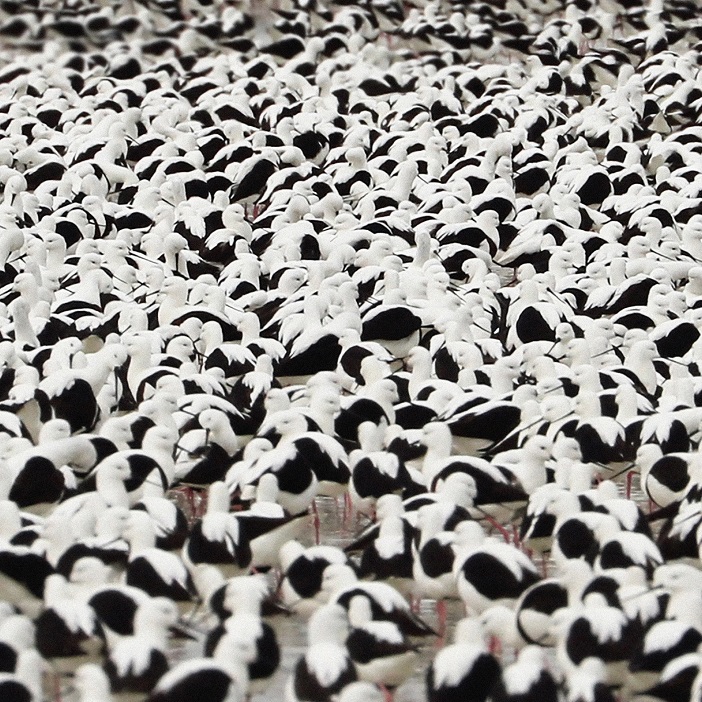 The Australian singer-songwriter Stella Donnelly released her second album "Flood" last week and that should not go unheard and unnoticed by lovers of better pop music. With a voice that is sometimes reminiscent of Suzanne Vega's in her best days, but with songs that are much better, Donnelly immediately knows how to win over the listener. If you are then a few spins further, there is a good chance that Donnelly has a new fan. What a very good album this is!
The production is clear, poppy, with the voice perhaps a bit too upfront in the mix, after two songs you are used to that and you can whine about everything. For eleven songs, Stella takes the listener along a multitude of, most introspective, subjects that are often brought up in a striking way despite the weight of the subjects. Opener "Lungs" immediately draws you into the Donnelly universe with infectious, tumbling vocals. Make no mistake though, it's a venomous song about people being evicted from their homes because of asbestos. 'Long live the asbestos on the rental'; I've never heard a song lyrics before.
In the dark and heavy "Oh my, my" Donnelly processes the death of her grandmother. It's not often that such a simple song gripped me so deeply. Donnelly knows how to express more daring expression in her voice as the aforementioned reference Suzanne Vega. Almost cinematically, in black and white, blurred images of a deserted village and crying in the shower. Goosebumps. Her entire album does not have a weak moment. I want to highlight one more highlight. "Underwater" is about a toxic relationship, you listen to it as if you were caught up in a radio play.
'You drew back the curtain on my adolescence And condemned me to my working life'

Stella Donnely – Underwater
Carried by piano, Stella Donnelly exposes herself completely. If you can do this in this way, but certainly also dare, then there is art. Art? Yes! Stella Donnelly uses her music to touch you emotionally, make you think, and get your mind off balance. So art. The entire album is therefore of an exceptionally high musical and artistic level. Yet I will not give the 9, for me the highest possible. What is missing is innovation, an innovation that would completely wrap you up. Now it's 'just' one of the best albums out this year so far. (8/10) (Secretly Canadian)
---
Don't forget to follow our Spotify Playlist: