Alan Parsons – From the New World
|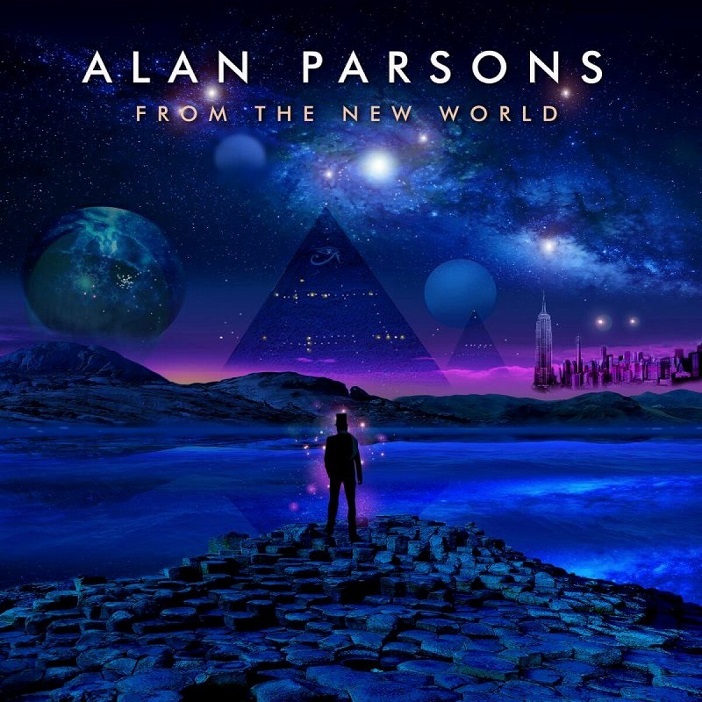 Three years after his predecessor, Alan Parsons finally returns with a new album, entitled "From the new World". After the extremely well-received predecessor "The Secret", Parsons, who is partly responsible for how today's pop and rock music sounds, continues on the same path. Unfortunately, for the time being, at least, this album will have to do without a supporting tour, which was already planned. Parsons actually had to have surgery that cancelled the entire tour.
The new album contains 11 new tracks, all of which unmistakably bear the master's signature in sound and composition. Again a beautiful fusion of progressive rock, classical music and classic rock. The latter has pretty much become the unique selling point of Parsons' music. This time too Parsons gives credit to a number of musicians who have not previously participated in an Alan Parsons album to make their contribution. Beautiful names on this album are singer Tommy Shaw and guitarist Joe Bonamassa. Less well known in the Netherlands is David Pack, former singer of Ambrosia and very successful as a producer in his work with artists such as Phil Collins and Aretha Franklin. His association with Alan Parsons dates back to 1975 when Pack played the guitar on "The Raven" from the legendary album "Tales of Mystery and Imagination". Besides Pack also sings James Durbin, known for ending at fourth place on American Idol a while back and then as a singer of rock band Quiet Riot.
Parsons has again a nice who is who for the credits of the album. This album is, just like its predecessor, one that needs more spins to 'grow' in the ear. But what a good album this has become. It won't go high in the charts, it's too old school for that, but on "From the new World" there is very little, if not nothing at all to be said about it as a critic. Stylistically Parsons harks back to times long gone with his new album and the album can easily be placed between releases like "I Robot" and "Eve". But "From the New World" is better.
Sure, there are probably plenty of critics who will dismiss this album as boring, predictable and sleep-inducing. If your frame of reference is Lady Gaga or Dua Lipa then you might think so. However, if you judge this album on its merits, musicality, quality of the compositions and execution, the conclusion can only be that Parsons has made one that belongs in his personal top 5 with this album.
The opener "Fare Thee Well" is slightly based on Dvorak's 9th symphony, and further in the opening is strongly reminiscent of "Sirius". In the lyrics, he refers to his first album "Tales of Mystery and Imagination". If you listen carefully to the lyrics, you almost get scared, given the man's health condition at the moment. A sentence like 'When the raven tapped upon your door, he was singing your own tune' seems a clear reference to impending death, coupled with a reference back to "The Raven" on the first album of his project. Disgusting. There are more special twists in this song. Especially "Uroborus" is a beautiful track. Very surprising are the top vocals of Tommy Shaw, nowadays singer of Styx, but used to be a real screaming kitchen maid when he still provided the lead vocals for Damn Yankees with certified nutcase and Trump Follower Ted Nugent on guitar. Shaw has some of the best rock voices in the business, and it really shows here.
"I Won't be led Astray" with Pack on vocals has a beautiful build-up to a chorus that is sung really beautifully. What a beautiful arrangement. And then that softly crying guitar of Joe Bonamassa that grows into a beautiful solo gives you goosebumps. A final highlight is the closing "Be my Baby". Correct, a cover of the Ronettes, sung by Tabitha Fair. Many will drop the record at this point. A cover on a Parsons album? And then another one? I personally love it. Parsons does what he likes. A song she always likes to listen to in the car. Nice, isn't it? In the beginning, he puts the listener on the wrong track for a moment by making the intro resemble that of his own hit "Don't Answer Me". Respect.
"From the New World" is one of Alan Parson's best albums. A masterpiece. (9/10) (Frontier Records)
---
Don't forget to follow our Spotify Playlist: