Rising Emo Trap Star, Shxe Parada, Is Back With An Unforgettable Song
|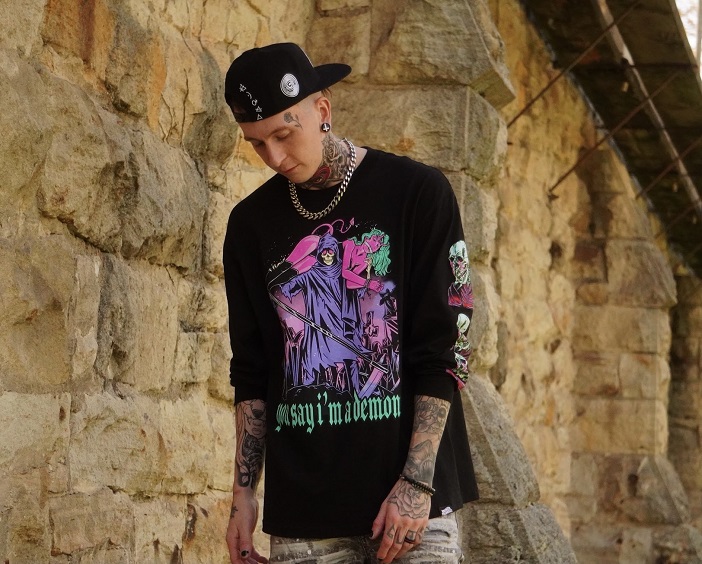 Shxe Parada has been making a lot of noise in the emo rap genre recently and here's why! After consistently releasing over the last year and gaining 25,000 on his song 'Leave Me On My Own' in just a few months – Shxe has fans begging for more. Even more so with the news of his newest release 'Stardust' as it captivates everyone who listens to it.
Shxe's newest emo trap song, which takes heavy influence from the likes of Lil Peep, delves into the deep and raw situations that he's had to endure during these past nine years being in and out of prison. The artist from North Dakota has lived the past few years with the paranoia of the police catching up to him due to his drug addiction and the talented lyricist portrays a chilling story of his life in 'Stardust' which is leaving his fans with goosebumps. Now after being released from an 11 month sentence in 2020 Shxe has just realized his biggest hit yet. 'Stardust' features all the impactful parts of Shxe's life, he even raps about his serious overdose in February that left paramedics rushing to revive him.
However, what makes Shxe Parada so unique? Well, instead of romanticizing drug addition into something that makes him confident and more powerful, which is what we see on the media, Shxe courageously implies how poisonous and betraying it can make you. This is one of Shxe's biggest strengths – using deep lyrics to make anyone zone out and become lost into the energetic melody that juxtaposes the dark reality behind the song.
The lyrics "Take me back to the stardust, I'm sick of all the shit I have to feel" resonates the most with the young artist because he feels life revolves around pain and we can see it in many day to day situations "and I feel like a lot of people can resonate with that. Everyone knows what it's like to be sad, but not everyone can relate to happiness" – Shxe.
Shxe is bending the boundaries of emo trap and we can't wait to see what the unique artists brings to his upcoming releases.
Stream 'Stardust' Now!
---
Don't forget to follow our Spotify Playlist: