Sudan Archives releases second album "Natural Brown Prom Queen"
|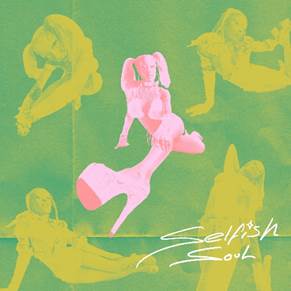 Sudan Archives' second album "Natural Brown Prom Queen" is an epic R&B / hip-hop / dance / world music record that is also very personal, taking in race, womanhood and the fiercely loyal, loving relationships at the heart of Sudan's life with her family, friends and partner. When Sudan burst onto the scene in 2017 with the track "Come Meh Way," she was a vocalist, violinist (with a West African fiddling style) and loop maker producing beats in her bedroom. While her debut album "Athena" (2019) drew inspiration from divine Black feminine power, on "Natural Brown Prom Queen" Sudan is in character as Britt (Brittney Parks), the girl next door from Cincinnati who drives around the city with the top down and shows up to high-school prom in a pink furry bikini with her thong hanging out her denim skirt.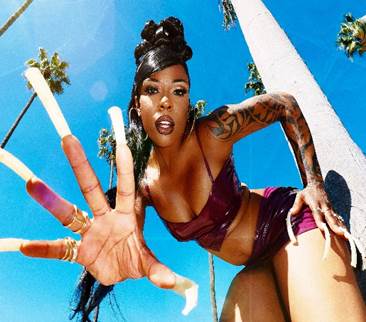 From first listen, it's immediately apparent that "Natural Brown Prom Queen" is a very ambitious work from Sudan, spanning 18 tracks and nearly an hour of music – from the disco-influenced R&B of "Home Maker" to the Afrocentric anthem "Selfish Soul", the hip-hop banger "OMG Britt", the wild ride of "NBPQ (Topless)" and the ballad "Homesick (Gorgeous & Arrogant)". Fittingly for an album named for a homecoming event, "Natural Brown Prom Queen" is all about home: both Sudan's adopted hometown of L.A. and Cincinnati, where she was raised. It's an album of many challenges, interactions, fights, triumphs, movements and ruminations, but almost all of them trace back to the multiple ways that a person can find and re-find home. It's intimate in all senses of the word, with Sudan unafraid to be vulnerable, tender and open about her insecurities. But the record is also about finding pleasure, with family and friends – Sudan Archives invites you to join in and embrace shared joy!
The album "Natural Brown Prom Queen" will be released on September 9.
TRACKLISTING:
1. Home Maker
2. NBPQ (Topless)
3. Is This Real? (Can You Hear Yourself?)
4. Ciara
5. Selfish Soul
6. Loyal (EDD)
7. OMG BRITT
8. ChevyS10
9. Copycat (Broken Notions)
10. It's Already Done
11. FLUE
12. TDLY (Homegrown Land)
13. Do Your Thing (Refreshing Springs)
14. Freakalizer
15. Homesick (Gorgeous & Arrogant)
16. Milk Me
17. Yellow Brick Road
18. #513
---
Don't forget to follow our Spotify Playlist: