Florence + The Machine – Dance Fever
|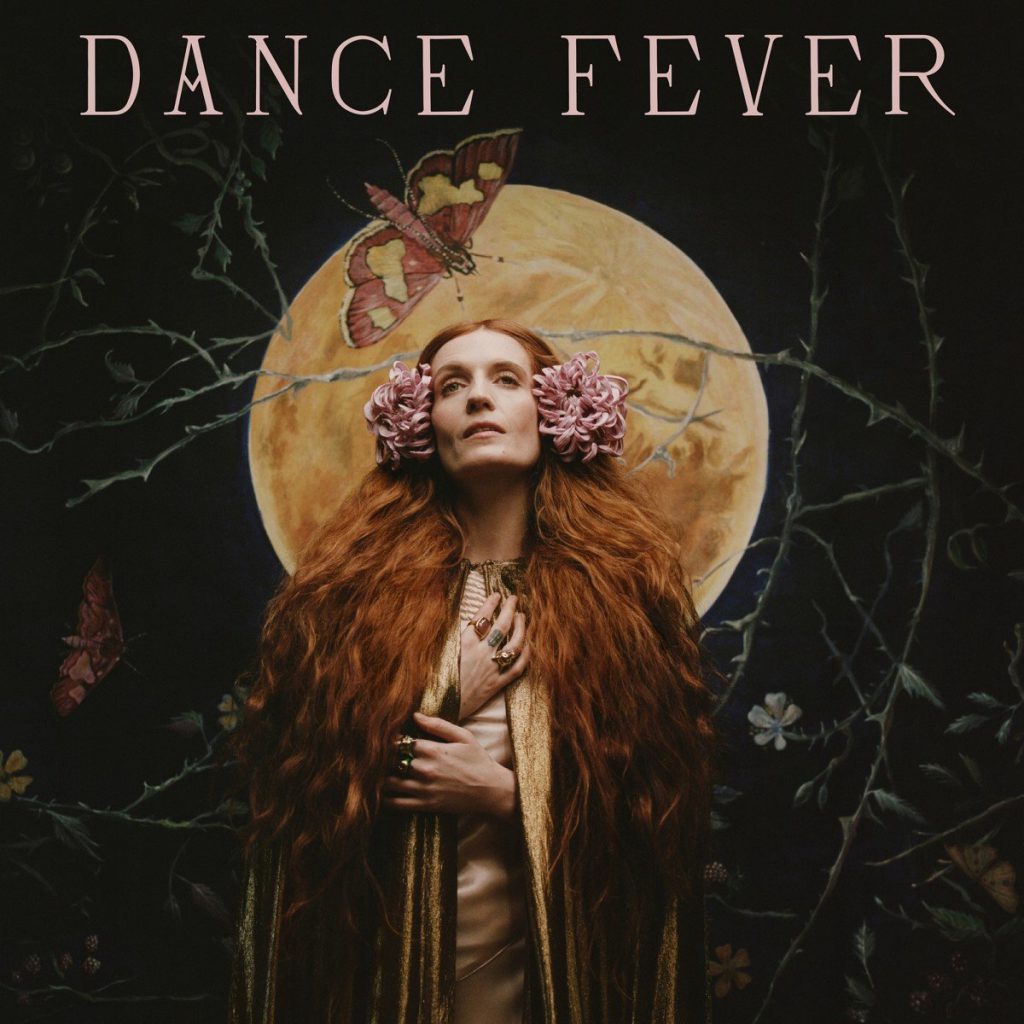 The British band around frontwoman Florence Welch has released the long-awaited fifth album. "Dance Fever" is another bull's eye. Dreamy, energetic, pop, indie, actually the music of Florence + The Machine does not fall into one category. And not so on "Dance Fever".
Previous albums "Lungs", "Ceremonials" and "High as hope" already gave a glimpse into Florence Welch's philosophy. And also on "Dance Fever" the lyrics are very personal again. With this, Florence and the band have left their footprints in the music industry for a long time. But despite their big name, the general public will only know the band from "Dog Days Are Over", "Shake It Out" or "Ship To Wreck". But that doesn't matter to the band. They do their thing, are free on stage and are known in the music industry as a coveted headliner.
After years of touring and dancing on stage, singer and lyricist Welch wondered what she would do if she couldn't perform anymore. She wanted to test it out by taking a break herself, but found that lyricism and dancing kept her going. So it would be a nightmare to stop doing that. She had choreomania: a sixteenth-century illness with the urge to keep dancing and only stop when you can no longer physically. But then her nightmare became reality. She was forced to stop because of the corona pandemic. It has become the inspiration for "Dance Fever".
The emotions fly in all directions on "Dance Fever". Opening tracks "King" and "Free", which were previously released as singles, are bursting with joy. If there's one thing you can dance to, it's these two songs. But then, in line with the album's inspiration, "Choreomania" follows. The highlight of the album. Start modest and then unpack in a bombastic way. These are the moments when Florence + The Machine is at its strongest. Everything is just right musically and lyrically.
But in addition to songs to support her passion for dancing, "Dance Fever" also contains a number of more intimate songs. On "Back in Town", "Girls Against God", "Restraint" and "The Bomb" both Florence and The Machine show a different side. Certainly not wrong, but both excel in the more up-tempo songs.
Then the album also contains several interludes that separate the songs from each other. One such intermezzo is "Heaven is here". A song that lasts less than two minutes, but that leaves an indelible impression through the heavy lyrics: 'Every song I wrote became an escape rope, tied around my neck to pull me up to heaven'. It is the answer to the question Florence asked herself from the beginning. What would she do if she couldn't perform anymore? A question that only raises more questions with this answer. The entire album through. Florence + The Machine have always managed to disguise heavy lyrics beautifully, but on "Dance Fever" they come to the fore more and more.
Singer Welch always remains strong in her voice. Her unique, dreamy voice can be recognized from thousands. Vocally, "Dream Girl Evil" pops out. Her voice grabs you from the first second and takes you through the song.
With a little help from producers Jack Antonoff (Taylor Swift, Lana del Rey, Lorde, Bleaches, FUN.) and Dave Bayley (Glass Animals), Florence + The Machine have delivered another strong album. Not all songs will be equally highly regarded, but with singles such as "My Love", "King" and "Free" the British band has once again delivered a beautiful gift. Now waiting for Florence to get back on stage and leave no corner undanced in her bare feet. (8/10) (Polydor Records, Universal Music Group)
---
Don't forget to follow our Spotify Playlist: