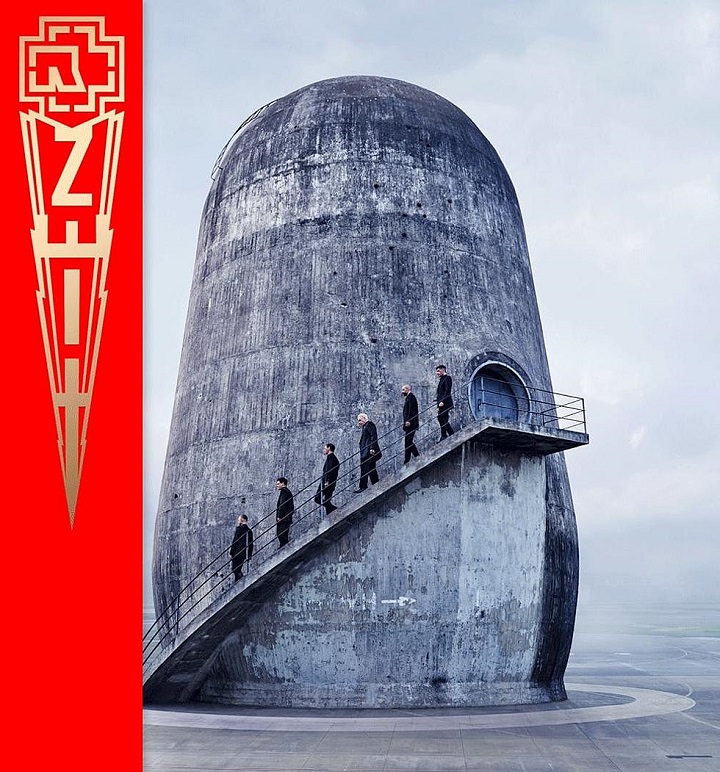 "Zeit" is the title of Rammstein's eighth studio album and is the follow-up to the self-titled album "Rammstein", released in 2019. This new album was produced by Rammstein and Olsen Involtini and was recorded between late 2020 and early 2021 at La Fabrique Studios in Saint-Rémy-de-Provence, France. This was also the location where Rammstein recorded their last album "Rammstein".

The new Album "Zeit" was not planned. Due to the Corona pandemic, Rammstein's tour was postponed, which stimulated their creativity to such an extent that spontaneous writing and recording sessions were created during the first lockdown in Germany. These sessions were all about writing new music. The lockdown gave Rammstein more time to think about new things without too many distractions. At the end of February 2021, the recordings for "Zeit" were finished.
"Zeit" is an excellent extension of Rammstein's overall artwork. Nice contrast between calm songs and bombastic tracks with powerful guitar riffs. The opening song "Armee der Tristen" for example, starts immediately with strong guitar riffs and takes the listener on a journey through this album. The title track "Zeit" was released as the first single from the album. This song has a nice build-up with calm verses to a powerful sound in the chorus, this in combination with the impressive lyrics makes 'Zeit' one of the highlights of this album.

Rammstein is known for using humour to vent about various topics. With the song "Zick Zack" we hear Rammstein at their best. "Zick Zack" is about cosmetic surgery and the ever-growing need to preserve youth through surgery and was released as the second single from this album. Fans of Rammstein's brutal guitar sound also get their money's worth with songs like "OK" and "Angst".
The narrative style of Till Lindemann's vocals in "Lügen" is a real treat. Even the used autotune fits perfectly with the dramatic atmosphere of this song. The calm songs on this Rammstein album show that this is also a very strong side of Rammstein. With "Adieu" as the closing track, Rammstein delivers a strong and impressive song that sums up the general atmosphere of the album very well. "Zeit" is a wonderful document for Rammstein fans and fans of rock and metal. (9/10) (Universal Music)
---
Don't forget to follow our Spotify Playlist: