Deacon Frey quits The Eagles
|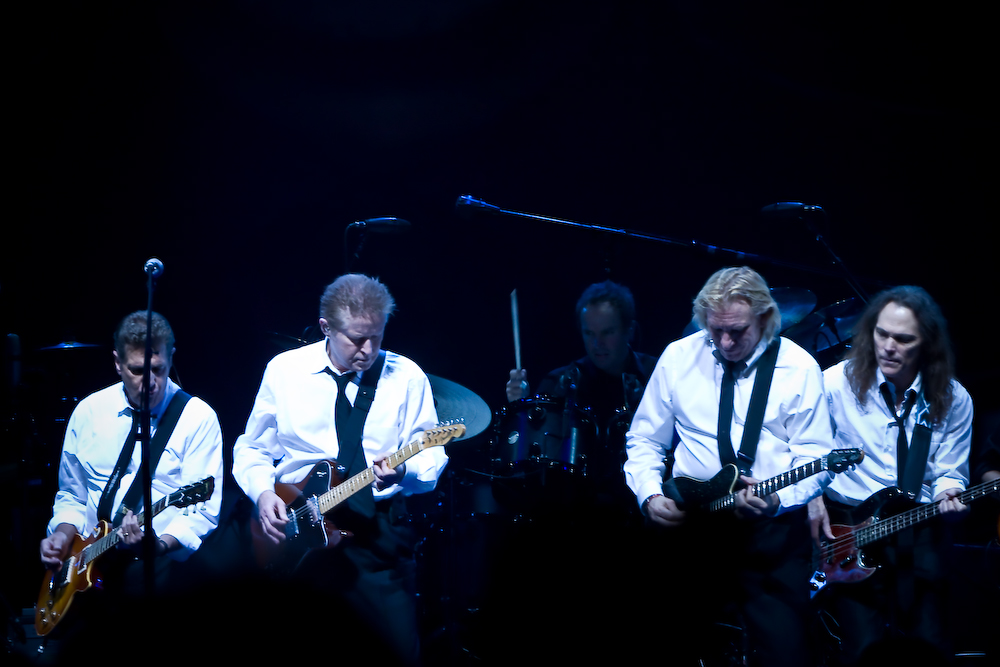 The moment Glenn Frey died on January 18, 2016, it seemed that the existence of one of the world's most famous rock bands: the Eagles had come to an untimely end. How could the band continue without Frey's characteristic voice, which added that nice extra edge to the beautiful and characteristic polyphonic vocals of the band.
However, a few months after his father's death, Deacon Frey joined the band. Deacon had taken the initiative for this himself. He had learned to play the guitar from his father, knew all the Eagles material by heart, and his voice was also a copy of his father's. He would consider it an honour to take his father's place. And so it came to pass, and the band played on and sounded the same. Glenn in heaven could proudly look down on his son who carried on the Frey name in the Eagles.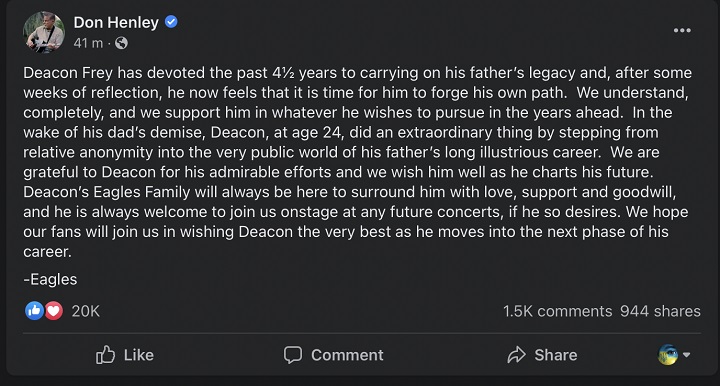 Earlier this evening, however, Don Henley, founding father, drummer and lead singer of the band announced via his Facebook page that Deacon Frey has decided to leave the band to pursue a career in music of his own. It is with a lot of love and respect that the band says goodbye to Deacon. They will always be there for him, Henley says. Deacon will always be welcome if he wants to get on the podium with the Eagles. So no hard feelings.
What this departure means for the Eagles and whether they will look for a replacement for Deacon Frey is still unknown.
---
Don't forget to follow our Spotify Playlist: