Willie Nelson's latest album is available soon
|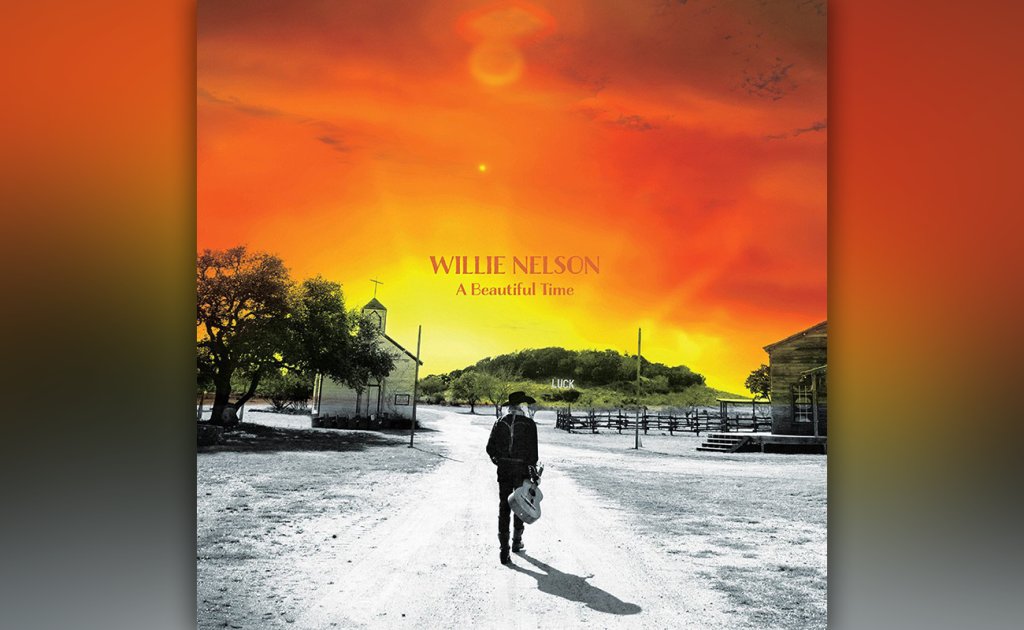 Willie Nelson is back with his 72nd solo studio album. A full-fledged album of new studio material produced with long-time collaborator Buddy Cannon, it will come on Willie's 89th birthday and shows off just how prolific he continues to be as the album includes some of his finest songwriting and performances in years!
"A Beautiful Time" introduces a variety of newly-written future pop-country classics including five new Willie Nelson/Buddy Cannon compositions and contributions from some of Nashville's finest contemporary songwriters.
The collection also premieres Willie's heartfelt and insightful covers of Leonard Cohen's "Tower of Song" and The Beatles' "With a Little Help from My Friends."A Beautiful Time arrives on the artist's 89th birthday and will be available on viny, CD, and digital formats (including in spatial hi-res audio in Atmos and 360RA formats).
The 14 tracks also include new songs from Chris Stapleton & Rodney Crowell (the first single "I'll Love You Till The End Of Time") and a cadre of top Nashville songwriters, plus a couple of plum covers by Leonard Cohen ("Tower Of Song") and The Beatles ("With A Little Help From My Friends") given expert interpretation by Willie.
---
Don't forget to follow our Spotify Playlist: