Cathal Coughlan (The Fatima Mansions, Microdisney) releases 'Song Of Co-Aklan' LP
|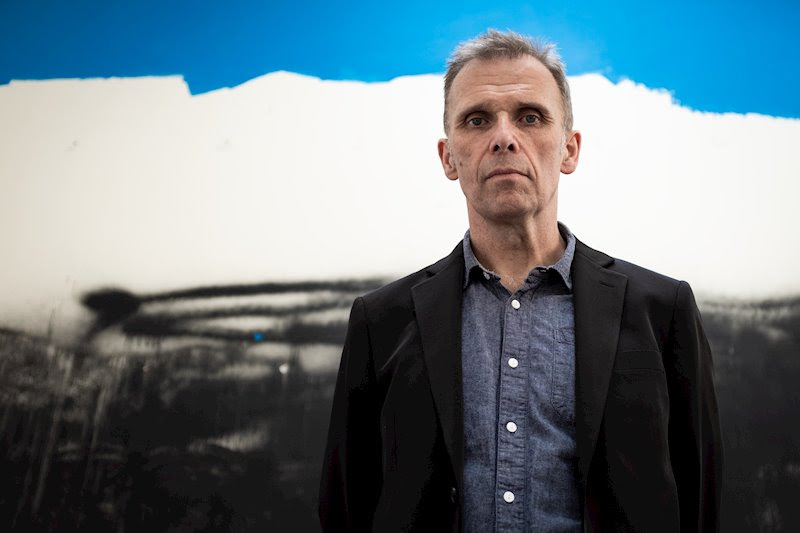 Cathal Coughlan, one of Ireland's most revered and iconic songwriters, has released his acclaimed "Song of Co-Aklan" LP, his first new music in ten years and sixth album to date. He also presents "Unrealtime" with an accompanying video created by Locky Morris, an Irish contemporary artist and musician from Derry, Northern Ireland.
Best known as co-founder and vocalist for seminal 80s/90s bands Microdisney and The Fatima Mansions, Coughlan is back now. 'Unrealtime' is steeped in Coughlan's Irish past and the landscape that informed it. The album's closer features a guest appearance from his former Microdisney bandmate Sean O'Hagan (also High Llamas, Stereolab) and acclaimed Dublin singer-songwriter Eileen Gogan, who previously appeared with the band on their final reunion shows in 2018.
'Unrealtime, as a song, muses back and forth on what it is to be an exile, revisiting one's land of birth as not alone a stranger, but possibly as an observer from another dimension. And then, it begins looking on the extent of a person's whole life from those unrelenting perspectives,' says Cathal Coughlan.
'Some of my most dicey chord changes are subordinated to the simple hypnosis of a frame drum and Sean O'Hagan's flat-wound "West German" bass guitar. The periodic crescendos of realisation are heralded by Nick Allum's restrained brush drums and a growing plenitude of voices – my own, and those of Eileen Gogan and Sean, each probing in their own way for a reprieve from the certainties of the terse prescriptions heard in the verses. It's more than fitting that the visuals seen here should have originated in another part of that island, in the masterful minimalism of Locky Morris.'
The album also features Luke Haines (The Auteurs, Black Box Recorder), Rhodri Marsden (Scritti Politti), Andrías Ó Grúama (Fatima Mansions), Cory Gray (The Delines) on Wurlitzer piano and Coughlan's long-time collaborators from the Grand Necropolitan Quartet – namely Nick Allum (The Fatima Mansions, The Apartments), James Woodrow and Audrey Riley (notable collaborator of Lush, The Sundays, The Smiths, Nick Cave, The Cure and Coldplay).
This album represents the first time that Microdisney/High Llamas bassist Jonathan Fell unites with Nick Allum and Coughlan since the Fatima Mansions "Against Nature" LP in 1989. Microdisney/ High Llamas alumnus John Bennett also makes an appearance.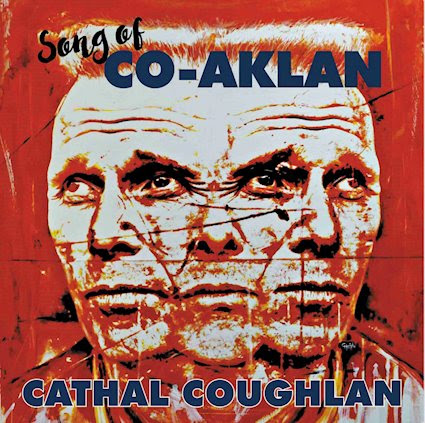 Video director Locky Morris notes, 'I try to stick to a practice of staring at things and letting myself go. The footage in the film for Unrealtime was shot on an intertidal mudflat, on the edges of a large shallow sea lough on the north coast of Ireland, close to home. Seldom can I get the idea though of the huge capped city dump lying nearby out of my mind. The weather wasn't good, that black pipe was under the arm one minute and caught by the wind the next. Who knew that this chance happening would be used to accompany this beauty of a song by Cathal Coughlan. "…post glacial marine transgression…" I pulled that line from a geological description of the area. Jesus, that could almost be one of Cathal's arresting lyrics'.
After a 10-year hiatus as a solo artist, Cathal Coughlan's "Song Of Co-Aklan" album has been widely heralded as one of his finest, drawing unprecedented national media attention in the UK, Ireland, USA, Canada, France, Switzerland and beyond. The singles "Song of Co-Aklan", "The Knockout Artist", "Owl In The Parlour" and "Falling Out North Street" show the album's diversity in tempo and sonic arrangement, corralled by Coughlan's brooding baritone, caustic wit and irresistible choruses.
---
Don't forget to follow our Spotify Playlist: