Maxazine's X-Mas Spotify Playlist of 2021
|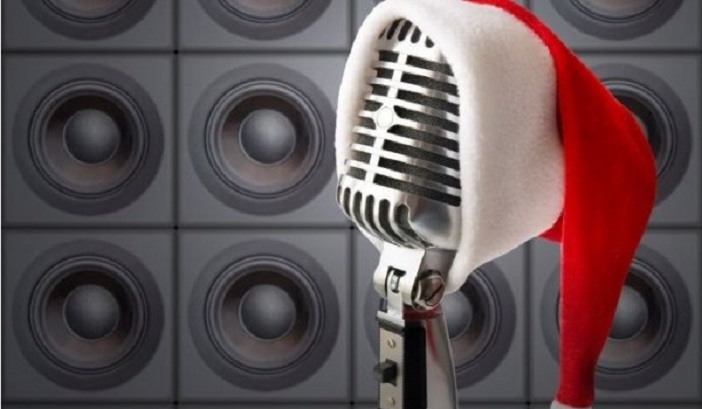 This year, the Maxazine editors have made a wonderful playlist for Christmas. Our editorial staff, under the inspiring, strict, and sometimes even frighteningly fanatical leadership of Perry, our record executive, has compiled a huge list of the most commercial, special and strange Christmas songs of the year. So you don't have to do it yourself again this year!
In 2021 Maxazine was made by people with an enormous love for music. Whether it concerns R&B, metal, dance, EDM, prog rock, folk, jazz, blues, world music, minimal, pop, classical, house, deep-trance, rock, hip-hop, free jazz or trip-hop, somewhere between more than 50 reviewers and just as many photographers who write and photograph for Maxazine worldwide, there is always someone who knows how to find the most beautiful music, to write about it and to create the most beautiful images.
2021 also was the year in which we continued to spread our wings internationally with Maxazine, again. While we did have Maxazine sites in the Netherlands, Belgium and the UK for many years, we expanded to Germany, Spain, France, and even Senegal. All this did not go unnoticed. Over 4,250,000 visitors worldwide now get their share of music reading on one of our sites.
In 2021 we – worldwide- wrote over 4500 articles about music. Despite Covid19, worldwide we had over 70 interviews. We interviewed exciting new and emerging artists such as Madoux, The Haunted Youth, and Wies, as well as big stars such as Toto, Nick Cave, Madness, Dream Theater, Marillion, UB40, Salvador Sobral, Morcheeba and many more. We made hundreds of album reviews. Despite the recurring closure of the concert halls, we still made 75 reports of live performances in the Netherlands, Belgium, France, Great Britain, Finland, the United States and Germany.
And especially the fact that you – our visitors – are able to find us in increasing numbers, makes us happy. Music is a medium that brings people together. The simple fact that we can write, review, photograph, devise contests, create playlists, and interview for you is our greatest reward. We hope to keep doing it for a long time to come. Thank you all. Without readers and visitors no Maxazine!
We wish you all very happy, merry, warm holidays full of love with and for each other and of course with the most beautiful music.
---
Don't forget to follow our Spotify Playlist: