Kadavar and Elder release their album "Eldovar – A Story Of Darkness & Light"
|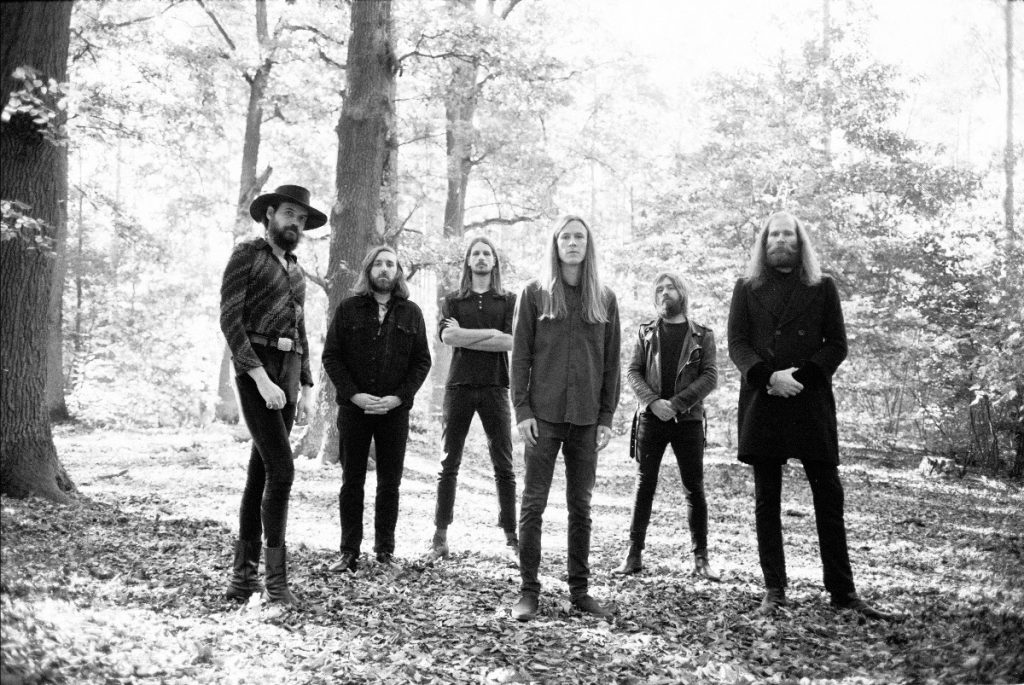 Berlin's rock band Kadavar has written its second album during a single pandemic. This time around, however, they weren't stuck alone in lockdown. They colluded with US prog rock wunderkinder Elder, Berlin immigrants just like Kadavar were a decade ago, and decided to drown in sound together. What surfaced is 'A Story of Darkness & Light', a marvel of musical liberty, a gushing opus between rock, prog and alternative, held together by the two bands' contrasts. Light and shadow. Alpha and omega.
Tiger Bartelt, Lupus Lindemann, and Simon Bouteloup of Kadavar as well as Michael Risberg, Nick DiSalvo, and Georg Edert of Elder extract an arcane and fleeting magic from the primordial broth of rock, the kind of magic that can only work when everything is in fluid. When nothing is disturbing the creative process, when there is no external or internal pressure whatsoever. Never before did the music of these bands breathe in such a way. Never before did they sound as versatile, as surprising and as peculiar as they do here.
Also the two bands released a new music video for "Blood Moon Night" which may very well be the best song Kadavar or Elder have ever written.
'To me, "Blood Moon Night" is the center piece of the record. It's about a wanderer trying to find his way through life. Impetuous and hedonistic, but sometimes on the verge of making really bad choices. Transitioning from youth to adulthood means getting to know the broader palette of emotions within yourself and make sense of it, become peaceful with it. But the rebellious soul of the wanderer hasn't settled yet. He's on a never ending journey, as it seems…', says "Christoph "Tiger" Bartelt.
---
Don't forget to follow our Spotify Playlist: