Jorge Calderón Marks His Solo Album Return With Blue Rhythm Highway
|
Inside Recordings announces the release of Blue Rhythm Highway, from GRAMMY-winning musician, singer, songwriter and producer Jorge Calderón.  The album is Calderón's long-awaited follow-up to his first solo album, City Music, in 1975. Blue Rhythm Highway is available today worldwide.
At the urging of his longtime friend Jackson Browne, two of the album's tracks, "Blue City" and "On Mardi Gras Day" were released as singles through Browne's Inside Recordings label in 2016.  Browne had originally asked Calderón to record the tracks after seeing him play a coffeehouse gig in 2010. Both of those tunes feature Ry Cooder on slide guitar, Luis Conte on percussion, and Don Heffingtonon drums. For "On Mardi Gras Day," John Thomas sits in on Hammond organ.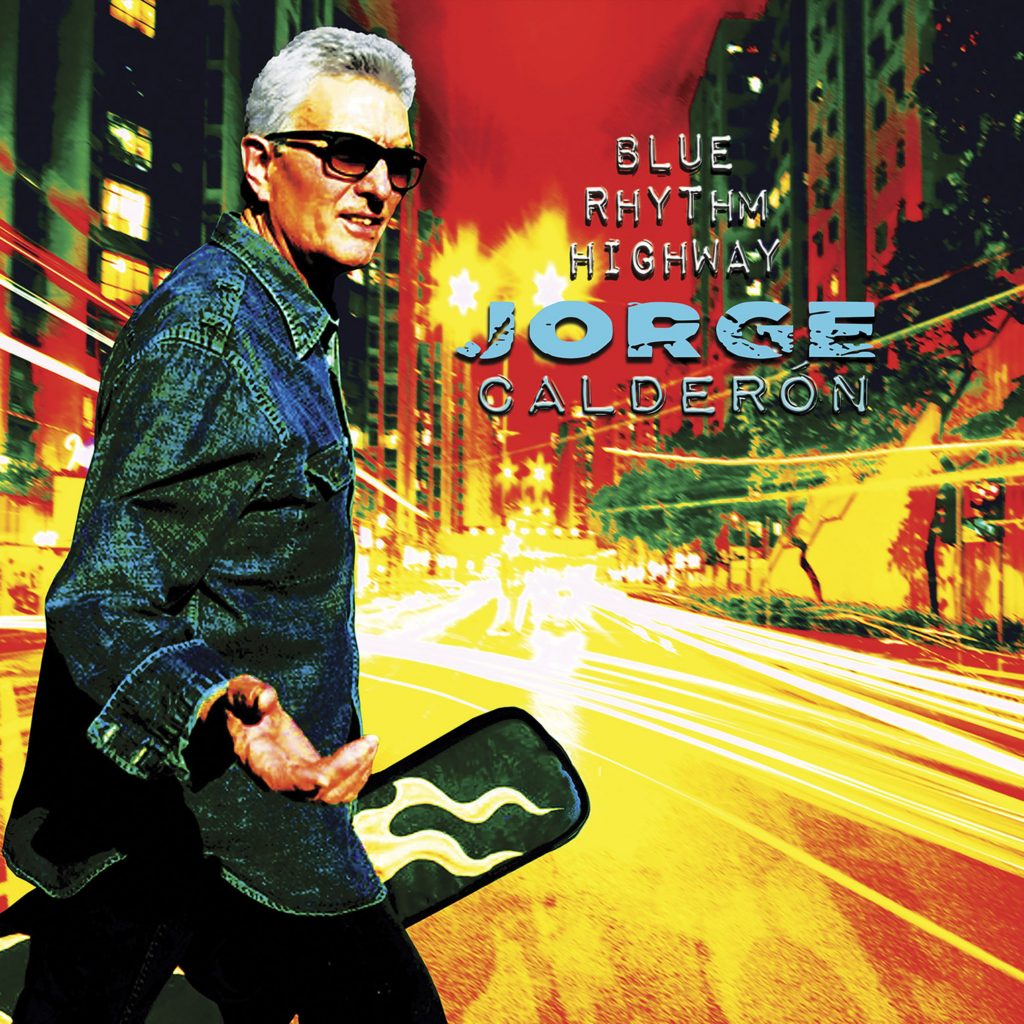 After releasing the singles on iTunes, with Browne serving as executive producer, Calderón enlisted some of his other friends, such as multi-instrumentalist David Lindley and drumming greats, Jim Keltner and the late Ian Wallace to record 10 more cuts that formed the narrative thread of Blue Rhythm Highway.  The result is a fully immersive listen that begins with "Sky Blue Chevrolet," a sparkling, anthem-like rocker bathed in the chiming sounds of 12-string guitars; weaves its way through the haunting and sinuous anti-war groover "A Rock'll Roll Down"; and concludes with the gorgeous, plaintive ballad, "Down By the Breadfruit Trees." Says Calderón of the album, "Painting the backdrop to my travels, 'Sky Blue Chevrolet' opens the record and bookends with 'Down By The Breadfruit Trees' which speaks to where I stand at this moment of the journey. In between, I share observations, dedications, plus a few raw tales and conversations along the blue rhythm highway."
Calderón is known for his work on Warren Zevon's final album, The Wind, released in 2003, which Calderón produced and co-wrote, and which earned five 2004 GRAMMY nominations (including Song of the Year for "Keep Me in Your Heart") and two wins – Best Contemporary Folk Album and Best Rock Vocal Performance, Duo or Group for "Disorder in the House," Zevon's duet with Bruce Springsteen. Sadly, Zevon was diagnosed with terminal cancer as work on the record began, and he passed away just a few weeks after its release.
Of his new release, Calderón says, "I've always chosen to ride the blue rhythm highway, a road where the afro-Caribbean sounds of my youth blend with those rolling rhythms that rock the blues and feed on street-bred beats, shaking my soul like a steady moving train."
BLUE RHYTHM HIGHWAY (album tracks)
Sky Blue Chevrolet

Steppin' It Up
Blue City
A Rock'll Roll Down
Alicia
On 

Mardi Gras Day

Deeper Blue

The Western World
Solid Sender
Speak Out To Me
Thorn In Your Side
Down By The Breadfruit Tree
---
Don't forget to follow our Spotify Playlist: