Prince Teams Up With L.a. Reid For His Lateset Single 'Fallinlove2nite' Featuring Zooey Deschanel
|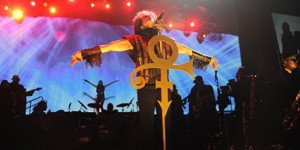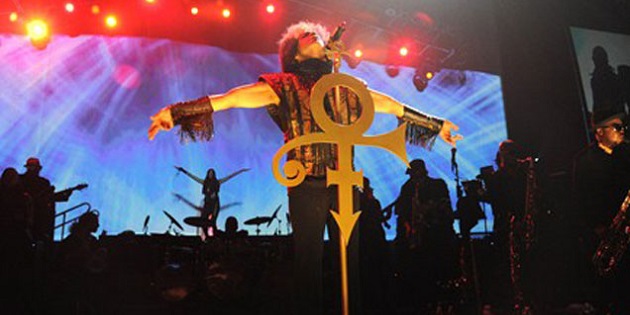 Prince proudly issues his brand new single "FALLINLOVE2NITE" featuring Zooey Deschanel on March 17 through iTunes and all digital retailers  via Epic Records. Upholding the hallmarks of his signature sound with a sexy 21st century twist, it's a bona fide pop culture event packed with excitement and energy. This also marks the first time Prince has ever joined forces with Epic Records Chairman and CEO, L.A. Reid for a song release.
As soon as the track impacted airwaves in the US, it began lighting up multiple radio formats. His undeniable voice and immense guitar playing continue to captivate, and Prince proves as powerful as ever.
The single release comes hot on the heels of his incredible 'Hit and Run' tour of the UK with his three piece rock band 3RDEYEGIRL. The tour took in a range of special and intimate venues in London and Manchester, the band playing to rapturous crowds and critical acclaim. Prince and 3RDEYEGIRL release their debut albumPLECTRUMELECTRUM later in 2014.
Over the course of four decades, Prince has sold over 100 million albums worldwide, sold out countless shows, set trends, and changed the face of pop music.
---
Don't forget to follow our Spotify Playlist: