Vels Trio long-awaited debut LP "Celestial Greens" out October 29
|
The Vels Trio announce the "Celestial Greens Tour". This follows recent singles "May As We Be, Pop Stuff" and ahead of their long-awaited debut album "Celestial Greens" on Rhythm Section released on October 29. Expansive without being indulgent, funky without being trite, Vels Trio's Jack Stephenson-Oliver (keyboards), Dougal Taylor (drums) and Cameron Dawson (bass) have found harmony in virtuosity on debut album, "Celestial Greens".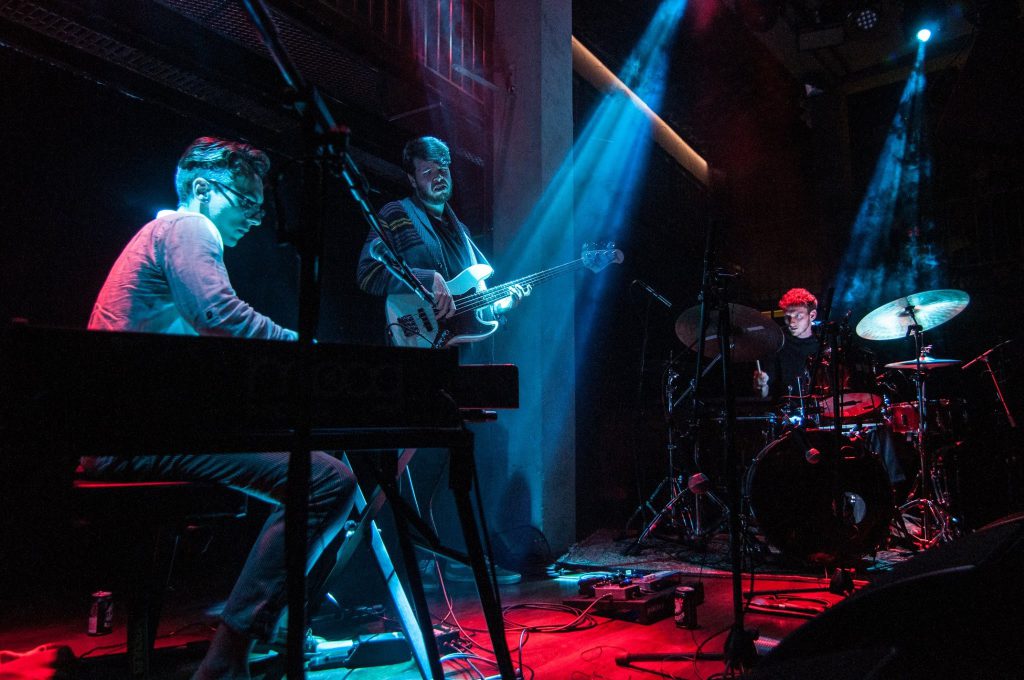 Since releasing debut EP "Yellow Ochre" with Total Refreshment Centre in 2017 (then nominated for Jazz Album of the Year at Worldwide Awards and since reissued by Rhythm Section in 2020), Vels Trio have built a dedicated following behind their free-flowing instrumental compositions, stepping between the bandstand and the dance floor with fluency to find a fitting home on Bradley Zero's genre-crossing label.
Having worked with the likes of Shabaka Hutchings on "Yellow Ochre", Celestial Greens marks a confident shift in tone from the band, which they describe as them 'trying to make pop music'. It just might not sound like any pop music you've heard before. Ambitious in both scope and sound, the trio recorded at Kate Bush's '70s studio alongside her nephew, the musician and recording engineer Raven Bush (Syd Arthur). As such, Celestial Greens stretches out towards a considerably more prog-influenced sound, while staying true to the emotive, jazz-funk-led grooves that have powered their live shows.
It's this natural feel that Raven Bush sought to capture in the sessions themselves: 'the aim of the game was to keep the post production to a minimum and capture the rawness as much as we could. Every member has their own sound, being the heavy players they are they come with their thing, so I was just encouraging them to be themselves and I didn't fuck with it very much. This record to me is the sound of Vels playing in a room. All the trickery is in their fingers.'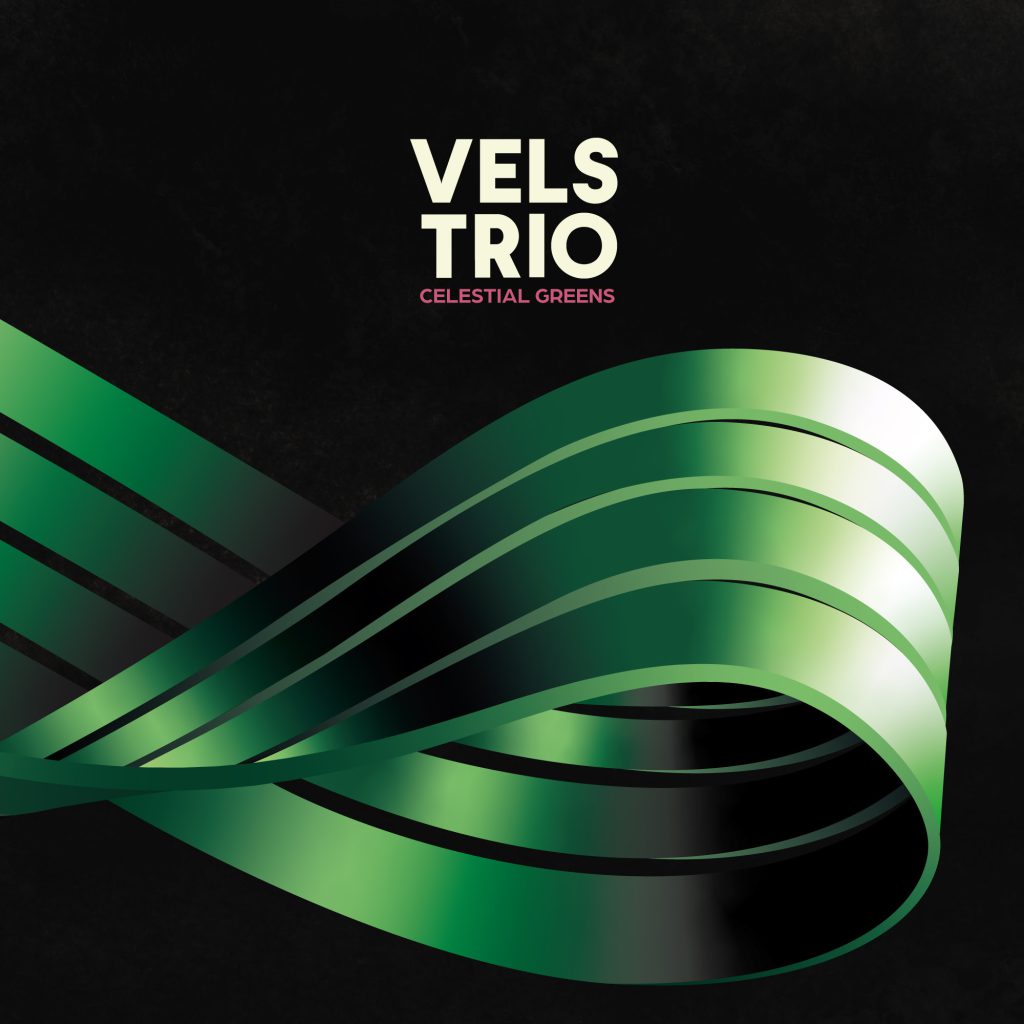 Celestial Greens also features 2018 single "The Wad" – a sleazy, night drive out of the city and into the stratosphere – that was given added sheen and swagger by TRC engineer, Soccer96 and The Comet Is Coming's Dan Leavers aka Danalogue.
Meeting in Brighton and now based in London, the members of Vels Trio have also gone on to play alongside some stellar names in UK jazz, such as Emma-Jean Thackray (Dougal Taylor), Puma Blue (Cameron Dawson) and Poppy Ajudha (Jack Stephenson-Oliver) among others. Their debut LP marks a return to where it all began. Since the release of "Yellow Ochre", the band have played live extensively throughout Europe, sharing a stage with artists like Sons of Kemet and Moses Boyd, and adding sessions for Boiler Room and Gilles Peterson's Brownswood Basement to their names. Peterson is among the wide-ranging DJ support the band have received from BBC 6Music and beyond, as they gear up to start touring once more.
Resolutely unclassifiable, Celestial Greens is a stylish coming together of raw, live energy and studio wizardry, and a powerful statement of intent from a trio of young musicians whose star is only set to rise further.
Tour Dates
Oct 27 2021 – London, UK – Jazz Cafe
Jan 13 2022 – Berlin, Germany – Gretchen
Jan 14 2022 – Zürich, Switzerland – Exil
Jan 15 2022 – Manneheim, Germany – Alte Feuerwache
Jan 18 2022 – Birmingham, UK – The Hare And Hounds
Jan 19 2022 – Norwich, UK – Art Centre
Jan 21 2022 – London, UK – Moth Club
Jan 22 2022 – Leeds, UK – Headrow House
Jan 23 2022 – Glasgow, UK – The Hug and Pint
Jan 24 2022 – Newcastle Upon Tyne, UK – The Cluney 2
Jan 26 2022 – Brighton, UK – Green Door Store
---
Don't forget to follow our Spotify Playlist: