Suede: The stories behind the pictures
|
After the film documentary 'The Insatiable Ones' (2018), Suede now releases the photo book "So Young: Suede 1991-1993". Two hundred pages about the illustrious early years of this British rock band. No stylized press photos, but images of and by the band and three of their friends. Most of them by drummer Simon Gilbert, who compiled the book and incorporated his agenda in it chronologically. Suede: The stories behind the pictures.
The video connection with Thailand is remarkably good. Simon looks very relaxed. 'I live here, but I've actually been stuck here since March, with all the Suede stuff. But that also gave me so much time to make this book. But it would have happened even without the Corona restrictions.' In 1991 Simon joined the band that had been founded two years earlier as Suede by vocalist Brett Anderson and bassist Mat Osman. 'I had a camera back then, a Pentax. And from the first moment, I've captured everything. Back then I didn't have money for expensive video cameras or anything.' Suede was then, with Justine Frischmann on guitar, at the beginning of their great success. 'You can see in the book that we first played in every London shithole. I was just taking pictures, suppose one day we would be big and famous… But I couldn't see that coming.'
Suede became big, very big, and that's why it's nice to look back at how it all started, through the eyes of the band themselves. 'In 2018 we released the film "The Insatiable Ones", a nod to one of our hits: "The Beautiful Ones". In search of material, I found all my negatives and diaries again. I was immediately afraid of losing them again, in this digital age.' Hence the book, which shows the years 1991-1993. 'That also has a practical reason. On the last page, you see in my agenda "Bought a video camera". I literally didn't take any more pictures after that. This is all there is.'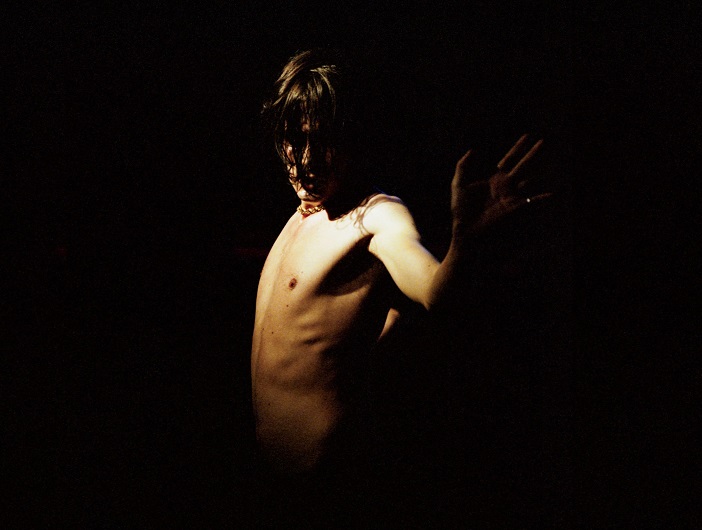 Simon is visibly proud of his book. 'It feels like I'm flipping through a family album. Not nostalgic, I'm not like that, but it takes a look at my childhood, especially through the agenda, which reads to me like a diary.' So very personal. 'The photos have never been published. Only we knew them. They are not styled, impersonal press photos, but images with depth, with a story. Brett doing his hair topless, haha. I always found those kinds of photos fascinating myself, like in the Sex Pistols File. I wasn't interested in Top of the Pops, but in their photos in a hotel room. This is how you should see our book: what a band is really like, as a group of people.'
"So Young: Suede 1991-1993" is named after one of the big hits from that period, in which the self-titled debut album and the singles "Animal Nitrate" and "Metal Mickey" were also sold in large numbers. And the time Suede was named "Best new band in Britain" by Melody Maker and it won the Mercury Music Prize. Suede was more or less made the standard-bearer of Britpop, a chauvinistic response to the unquestioning adoration of American culture. Against the will of Suede herself, who also wanted to stay away from the hysterical competition between contemporaries and compatriots Oasis and Blur. 'We've always said we weren't part of the Britpop scene in London. We didn't hang out at Piccadilly Circus or Camden either. We're a band from West London, we just used to hang out and didn't like other bands.' Simon chuckles: 'But the worldwide focus on British music has certainly helped our career. But was and remains a hype.' As is often the case in British pop history…
'The four of us were really very different in those early days, but there was also chemistry that is difficult to describe. I met everyone at my first audition. Justine was very friendly and introduced me. Brett just smoked one cigarette after another and seemed totally uninterested. I thought for the first half-year that he didn't like me, but it was just his attitude. And Brett was of course the face and voice of the band even then. To be honest, I thought it was fine that way, figuratively standing a bit more in the background. But also literally, from behind my drums I had a good view of what was happening on stage and in the audience. I was also able to photograph and film that.'
'Those early years were just 'Very exiting years'. We kept getting bigger and more and more happened. At that moment you may not realize that, as if in a daze. But it's just fantastic to look back on it: as children who just had fun.' That was then, but according to Simon, it still is a bit now. Although some things have changed: 'In the book you can see that we are fully committed to the first album, that we are going to discover each other and our music. After the first success, it gets more serious and we are rehearsing day and night, making records and on tour. And now in 2021, we each live separately: me in Thailand, Brett in Summerset UK, keyboardist Neil Codling in London and guitarist Richard Oakes in Sweden. So the creative process is now also very different.' But the most important thing has remained: 'When we play the old songs again, they feel the same to us as in the early days. Great to be able to play them again.' And the 'Suede sound'? "Brett's unique voice still makes it very recognizable. Every album is a typical Suede album, only it is difficult to interpret. We play from hard and punky to quite quiet. I also think that is our strength, that we can go so broadly.'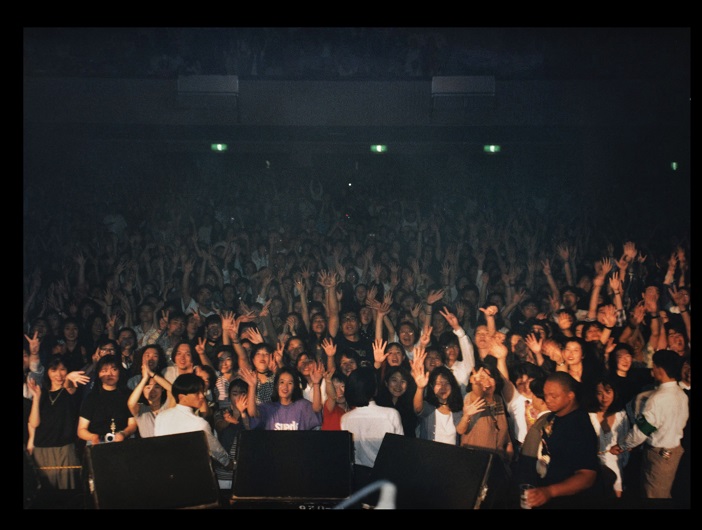 And next year there will be another Suede album. 'It contains some very brutal punk rock. Pretty straightforward with pounding drums and straight to your face guitar.' Simon becomes enthusiastic again and symbolically strikes a drum solo on my laptop image with non-existing drumsticks. 'It has a real live feel!' And according to the fifty-six-year-old drummer, the album also has that dark feel of the predecessor "Blue Hour" (2018). 'But there is certainly hope in it too.'
After "Bloodsports" (2013), "Night Thoughts" (2016) and the aforementioned 'Blue Hour', this will be the fourth album after the reunion in 2010. For a grand performance at the Royal Albert Hall, the band reunited after a seven-year absence. . 'That break was fine and was necessary. We had gone on for over ten years straight. I saw that again in my old agenda: not a single blank page…' The reunion in the Royal Albert Hall was to be a one-off, with no further plans for the future. 'But it was so great that within a week we decided to continue as a band. It felt so logical and it was the right time for it. We had a lot of energy again and wanted to share that with the band. We already felt that at the first rehearsal for the Albert Hall. We hadn't played the songs for seven years and it went bang, great.'
Suede is now back for eleven years from not really being gone and proudly looks forward to a new album, and proudly back to the 'career so far', captured in a documentary and now in a photo book, with quite normal but through the slack of history already iconic images. 'Like this one, made at Heathrow. Brett listens to our new single on his Discman. We were about to leave for America, where we would be welcomed like real rock stars… Suede: The stories behind the pictures.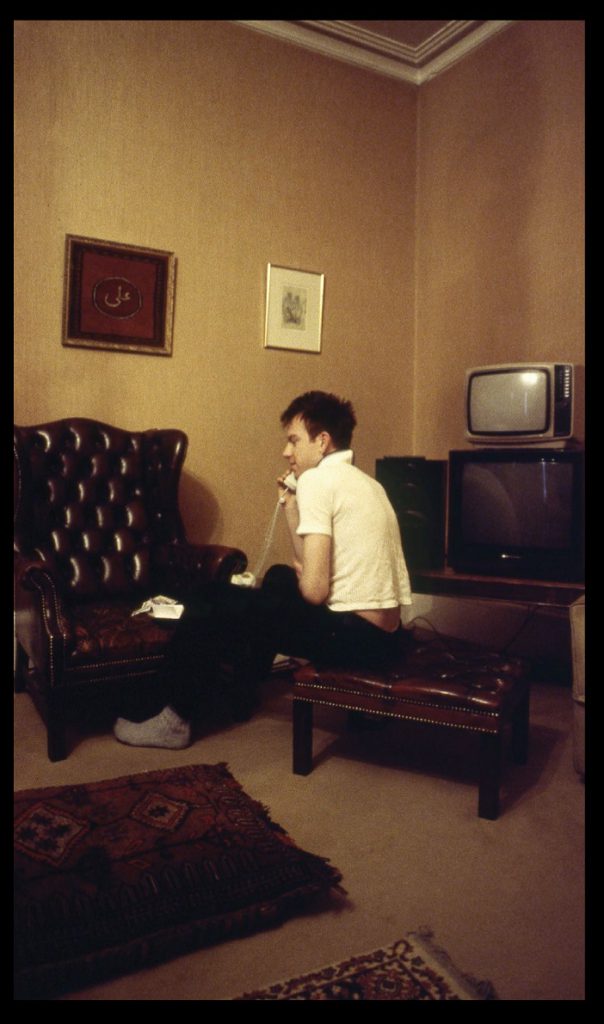 (c) Photo's 'So Young: Suede 1991-1993' by permission of Simon Gilbert/Suede
---
Don't forget to follow our Spotify Playlist: