Cravism x Maya Diegel (Singapore-France) release 'Hard Shoes' single
|
R&B/ Lo-Fi/ Chill hop duo Cravism x Maya Diegel present their new single 'Hard Shoes', further showing the depth and weight of their seriously soulful artistic trajectory. This song will warm your heart with its soulfulness and feeling of joyous nostalgia.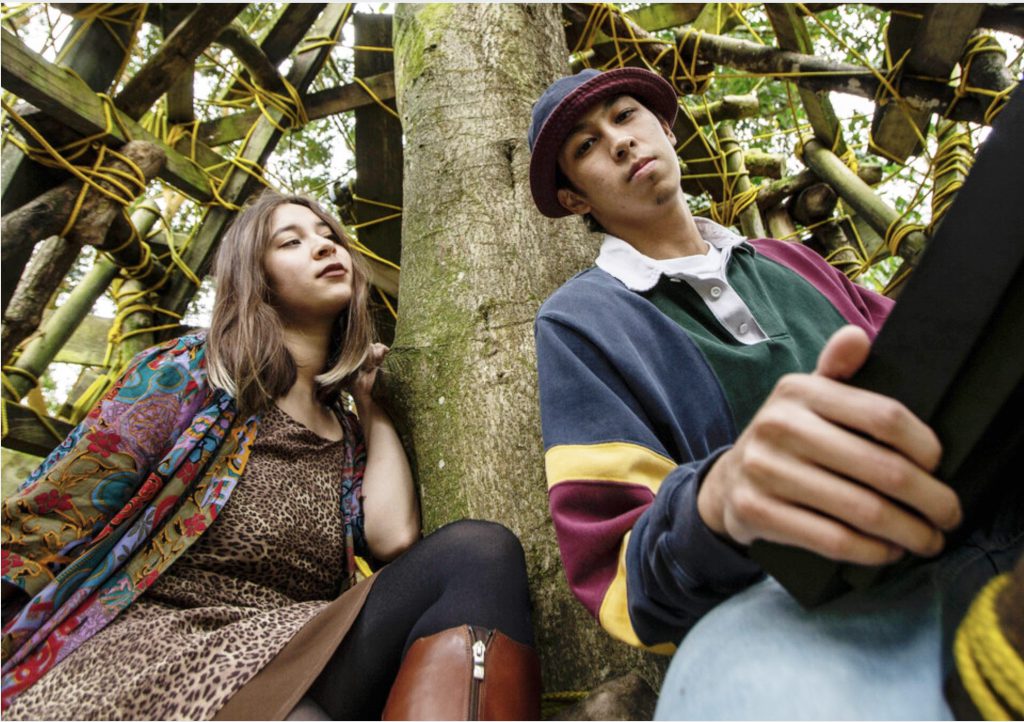 "This song is about loss and moving forward towards a life filled with joy and hopefulness," says Maya Diegel.
With hues of Amy Winehouse and Kaiit, not to mention a neck-breaking beat-drop, this track previews their sophomore project 'Caryatid EP', which entails a series of songs and films from the Singaporean-French duo.
"Hard Shoes was inspired by the UK music scene. Written and recorded in Cornwall, this was one of the last songs Maya and I wrote together in the UK before we flew back to our hometowns. This song means a lot to me as it brings back all the memories we had when we were in the UK. The song starts off with just keys and vocals, just enough for you to vibe with. at 1:36 that's where the beat comes to change the entire mood of the song. There'll be a live version dropping a week after the release date," says Cravism.
The duo have also shared a live performance of their latest single-combo 'Ladies Night / 'Caryatid'. The official video for 'Ladies' Night' and 'Caryatid' was created by Arthur Etienne and Thibaut Vega. 'Ladies Night' is a dark, chilled and sexy track, while 'Caryatid' is comfortable, relaxing and groovy.
Earlier, the duo released the lead single 'It's Okay', with soulful and jazzy textures laid over lush mellow jazz hip hop beats, transporting the listener into a chilled relaxing realm.
The 'Caryatid EP' was mixed by Thomas "Mister T." Gloor at AKA-Studios in Switzerland and mastered by Hegar (D' Angelo, KRS-One, Cody Chestnutt) at Fisheye Music in the USA.
Hailing from Paris and initially trained as a jazz singer, Maya Diegel's trajectory would take a big turn upon meeting Singaporean producer Cravism several years ago in Cornwall after his performance at the local university, Maya fell in love with Cravism's set and sought to collaborate. Impressed by Maya's capacity for writing high level melodies, harmonies and lyrics, their fateful meeting ultimately brought the 2019 release of their first collaborative album 'Vibes, vol. 2', which resulted in ample playlisting and radio interviews and ultimately secured them a record deal with Komplex Recordings.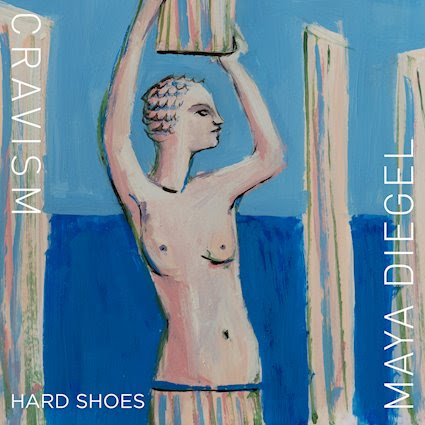 With two albums and UK/Singapore tours prior to meeting Diegel, Cravism has always been immersed in hip-hop culture. A professional b-boy, Cravism began playing the piano and trumpet early, progressing into recording and producing. His music has been used in Berlin, Hong Kong, London, Mexico City, Milan, Moscow, Paris, and Seoul for the Adidas Originals Flagship Store. It has also been featured in many documentaries, including 'The Cuppa Depresso', 'Elevate the Streets', 'Dead was the Body' and others. Cravism was also the opening act for legendary Hip-hop trio Slum Village during "Dilla Week" in Falmouth 2019.
Maya Diegel explores different altitudes with her voice, drawing influences from Hip-Hop, RnB, Neo-soul, Jazz hop and funk. After graduating with a music bachelor in the UK in 2019, she has launched her music career, in addition to pursuing a career in the cooking world, her other great love. A born singer-songwriter, Diegel's style and delivery conjures emotions and atmosphere that make for an incredible experience.
As of October 1, 'Hard Shoes' will be available everywhere online via UK-French label Komplex Recordings, including Apple Music and Spotify. The full 'Caryatid EP' will be released on October 22.
---
Don't forget to follow our Spotify Playlist: