YES Keyboard Legend Tony Kaye Presents "Hope and Triumph"
|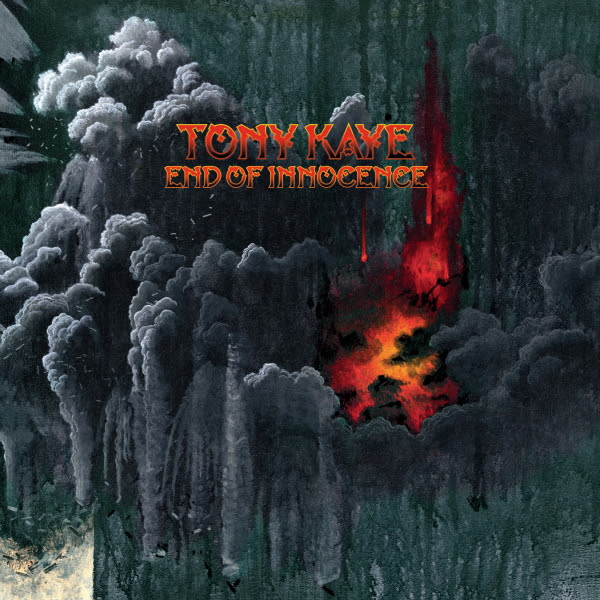 Tony Kaye has released "Hope and Triumph" a patriotic anthem and the second track to be taken from his debut solo album "End Of Innocence" through Spirit Of Unicorn Music (distributed via Cherry Red Records).
Tony Kaye is best known as the original keyboard player with prog legends YES, his Hammond organ giving their ground breaking "The YES Album" it's most distinctive sound within the YES catalogue. Following his departure from YES in 1971 Kaye was involved with a number of other bands including David Bowie, Badger and Badfinger before returning to YES for their greatest commercial success "90125" in 1983. Kaye remained with YES for several albums and tours before retiring from the music business in 1996. Following the re-awakening of his musical inspiration in 2001, Kaye accepted an invitation from current YES bassist Billy Sherwood to work on projects which led to the formation of CIRCA, in 2007, and has yielded four albums to date.
The former YES keyboard legend was moved to commit his thoughts and feelings to a heartfelt personal musical interpretation following the terrible events of 9/11. "End Of Innocence" is a requiem for those who lost their lives and all those touched by those horrific events, a powerful and emotional suite, both beautiful and sinister, reflecting the dark forces at work that day.
This essentially orchestral suite is designed to be heard in its entirety. Following the collapse of the towers, Dani Torchia sings her lament "Sweetest Dreams" and the album looks at the "Aftermath" and the "Heroes" before focusing on the response, "The Battle." "I wanted it, musically, to be about that day," Kaye says, "but I felt compelled to extend it to deal with the repercussions of what happened. Musically, it was quite challenging to do the battle scene and then the 'Hope and Triumph,' a patriotic anthem and the consequences of war. 'Ground Zero' is the hope for the future, the rebuilding."
"End Of Innocence" Track Listing:
Twinkle Twinkle Little Star/Twilight Time
911 Overture
NYC Blues
Battle Cry
285 Fulton Street
Let's Roll
Tug of War
Flight 11
Towers Fall
Sweetest Dreams
Aftermath
Heroes
The Battle
Hope and Triumph
Homecoming
Ground Zero
---
Don't forget to follow our Spotify Playlist: